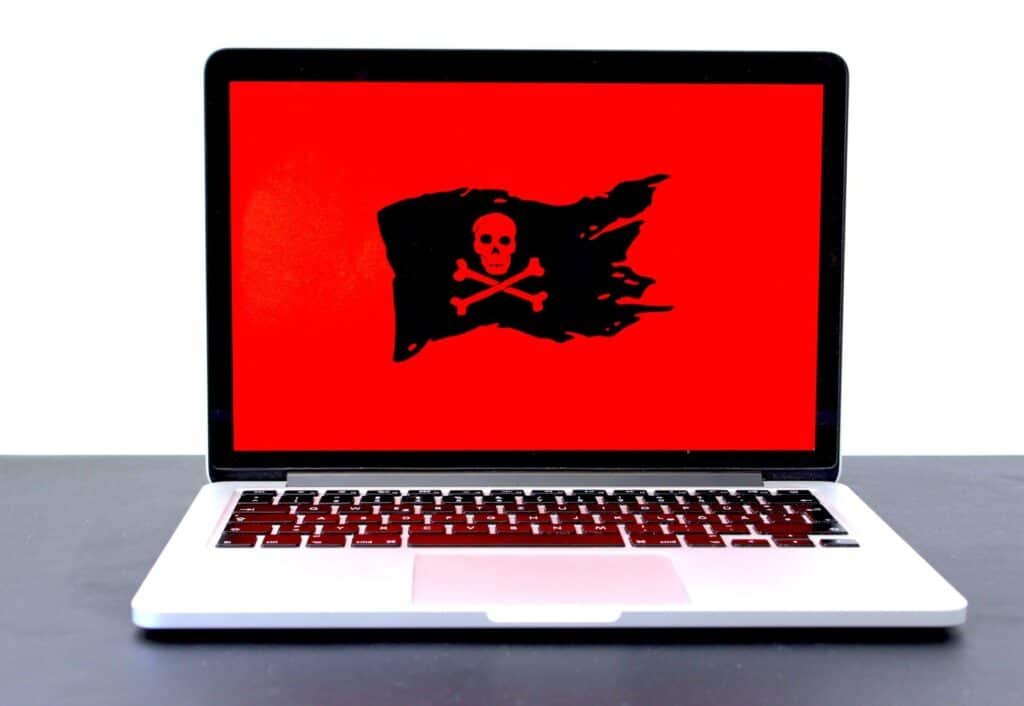 Ransomware is one of the largest cyber threats that today's businesses face. It encrypts your data and does not let you access it until you pay the ransom (normally in cryptocurrency).
A successful ransomware attack can render your machines and data unusable for a significant period of time. Attacks can also result in data breaches which could harm your reputation or result in regulatory fines.
This is why it is vital that every business has a plan for preventing and recovering from ransomware attacks. Unless your team has a very high level of IT expertise, it is advisable that you partner with a managed IT services provider (MSP).
How An MSP Helps Prevent Ransomware  
While there are some effective ransomware security tools, like Kaspersky or BitDefender, none of them can offer 100% protection. For this reason, it's vital that you also do your best to prevent ransomware attacks happening in the first place. A managed IT services provider can help with this through the following services:
Proactive Network Monitoring
A truly proactive MSP will monitor your network 24 hours a day, seven days a week. They will repair problems without you ever noticing they exist. Their cybersecurity team is alerted as soon as a threat is detected. They will then respond and work to ensure that your data is safe.
 
Ensuring All Hardware and Software Is Regularly Patched
Ransomware isn't only spread through email. It can also scan your network and software, including your browser, for security flaws or bugs. Patching your hardware, software and operating systems is critical for your security.

Your MSP should verify that all updates are installed to ensure that risks are minimized. The more difficult a system is to break into, the faster attackers will move on.
 
Firewall Management
Almost all workplaces have a firewall in place, but very few have theirs correctly configured or up to date. As well as ensuring your firewall is up to date as part of their patch management, they will also customize your firewall's settings. They ensure your firewall offers your business maximum protection without affecting your productivity.

Ransomware Protection
While ransomware protection software is not a guaranteed way to stop ransomware, it still plays an important part. Your MSP will deploy their chosen anti ransomware tools and ensure that they are configured for maximum protection.
 
Training Your Team
Human error is a leading cause of ransomware infections. Having your IT provider give security awareness training can be a great way to get your entire team engaged in your security.

These training sessions can be followed up with simulated phishing emails. These test your team's preparedness. Employees are instructed to complete an online refresher if they are tricked by one of the fake phishing emails.

Managed Data Backups
Backing up your data is one of the best ways to mitigate the effects of a ransomware attack. If your files are encrypted by an attacker, but you have a backup, you can restore that backup and continue working. While your encrypted data is still at risk of being leaked online by the attacker, you can at least continue working.

Your MSP will be in charge of developing a schedule for your data backups. They will ensure they are carried out, and that the data is stored in a secure place. As standard, all your data should be backed up over an end-to-end encrypted channel to prevent it being read in transit. Many MSPs will also back up their backups to a secondary data center for extra security.
How An MSP Helps After A Ransomware Attack

Unfortunately, not every ransomware attack can be prevented, even with the latest cybersecurity technology. Here are two ways that managed IT services can help your business survive and recover from a ransomware attack.
Disaster Recovery
Disaster recovery is vital in preparing for and responding to a serious cybersecurity event like a ransomware attack. Many MSPs will offer Disaster Recovery as a Service (DRaaS), which utilizes cloud solutions to provide a virtualized version of your entire network. This allows your team to continue using this virtualized network during a disaster like a ransomware attack. Meanwhile, the MSP's team works to repair your systems.

Disaster recovery services aren't just for ransomware, they can also help you recover from physical "disasters" like office fires.

Post Mortem
After a ransomware attack, an experienced managed IT services provider can help carry out postmortem on your cybersecurity. This includes using digital forensics techniques to investigate both how the ransomware infection started and how it spread through your network. These investigations can help to determine which elements of your cybersecurity need improvement.
Hopefully this has been a useful overview of the ways that managed IT services can help you prevent and recover from ransomware attacks. When choosing a managed IT services provider, ensure that you choose one who has proven experience in the field of disaster recovery.