Advertising is everything. Either if you have the products, services or information that works best or you want to sell to a niche audience or many people, one thing is sure: if nobody knows your service, it will not sell for itself.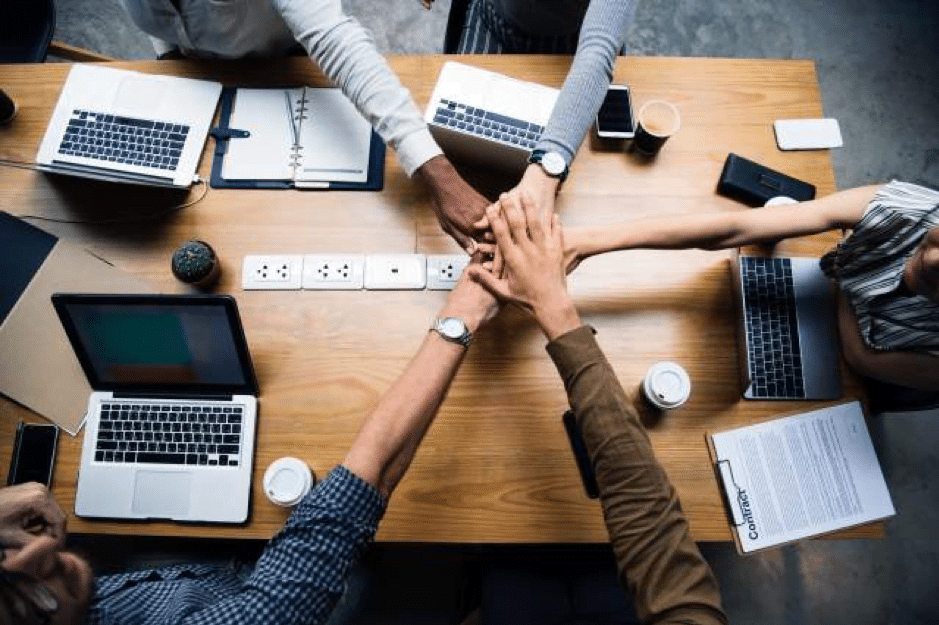 Nowadays, with technology, there are more and more ways to advertise creatively. So here is a list to help you grow your business through advertising.
1. Use social media.
It is the basic need of this century. If your business does not have an official website or does not promote itself through a well known social media service, you are already some miles away from the industry that has it. From orders to support online service, a company can provide almost every service it already offers offline, as an add-on or a substitute.
If you are not so familiar with the technology, it is very worthwhile contacting somebody who can help update your business.
2. Use influencer's opinion.
Do you think it would be perfect advertising if an important influencer were seen using your product or service? So why not just try to make it happen? There are several ways of contracting an influencer service. One of them may be the best one.
You only provide your products or service to them for free. What do you gain in exchange? Ask them to make a public review of what you are selling and promote your brand! How does that sound?
3. Make video tutorials.
It looks like a great way to promote your business. Either you sell products or services, how about making and posting videos on how to use them?
When consumers know and like the president of the company, they tend to trust more and spend more money on it. Moreover, it is even possible that your videos get famous, which would be excellent for your business. It may be because people would relate the exceptional quality of your videos with your brand.
4. Be familiar with strong "search engine optimization."
Have you ever heard of the critical mechanism, SEO? Well, this is a powerful tool that will make your website pop-up as one of the top results in a search engine result. It is done, basically, by carefully choosing what words you will write on your text.
There are some paid and free courses online that you may try by yourself. However, a good tip for beginners is merely to be genuine and write in a legitimate way instead of being concerned about using keywords.
5. Create a cool lead magnet.
A lead magnet is an incentive to capture the data of people on your landing page. Rather it is a nice gift you can give to a potential client in exchange for their basic info such as email address. You can provide many kinds of freebies:
an ebook
a mini-course
free videos
a discount
a free trial and so on
By making people fill in the form with their data, you can even send different kinds of emails and promotions to a different type of people. Finally, the better you can understand this data, the more effective the result will be.
6. Use retargeting ads.
If you don't know what that is, remember that you have already been exposed to it. For instance, you visit a sports clothing website but don't leave your data their. Most noteworthy, there is a mechanism that shows an ad of this sports clothing website on another site you visit later.
If you are interested in the ad, you will click the link; then you are redirected to the website, that's why the name: retargeting. Furthermore, you may contract this service in big social media websites. It seems like you will be able to target a specific audience, being able to sort them by interest, age, relationships status, and almost many other things.
7. Use networking social media the right way.
Do you have videos on your most important social media website? What about some influential friends? And some photos of your product? It is a great way to market your business passively. And if done in the right direction and extensively, it can lead to significant results.
If you already have social media accounts, but you are not posting much, start right now! Above all, if you post excellent and diverse content, you may gain a wide range of different people that will be paying attention to your brand.
8. The good, old coupons.
This idea may sound old, but it works. There are customers out there who love this idea. Why not offer a free product or service on their tenth buy? Or some different discounts tickets for the most loyal customers of the year?
Another idea for your business is talking to other companies and create a coupon with which customers who buy from both companies may gain a special kind of discount, as a covenant. If well planned, this may work well.
9. Create a loyalty program.
It simply makes sense! Once you may already have loyal buyers, why not stimulate them? And if you don't have any yet, how about gaining some?
You don't even need to spend much money to give your customers gifts. Even simple gifts will make them feel special. But there are also cheap gifts with high meaning.
10. Promote your company through enamel pins.
How about creating individual enamel pins to market your brand? There are big companies around the world that use this practice for some time already. Pins are always fashionable! Even more, you can use it on your lapel, t-shirt, purse, backpack, cap, etc.
There are different kinds of lapel pins that you can order at Vivipins.com. You can choose between simple or high perceived styles, the type of attachment you prefer, and most importantly, the design of it.
There are many options for you to create your customized pin: you can choose the logo of your company with the colors of it in a 3D pin or perhaps a big and brilliant plain pin with the name of your company in beautiful handwriting. It is up to you!
With the pin trading culture, your company's name may get more well-known than you expected!