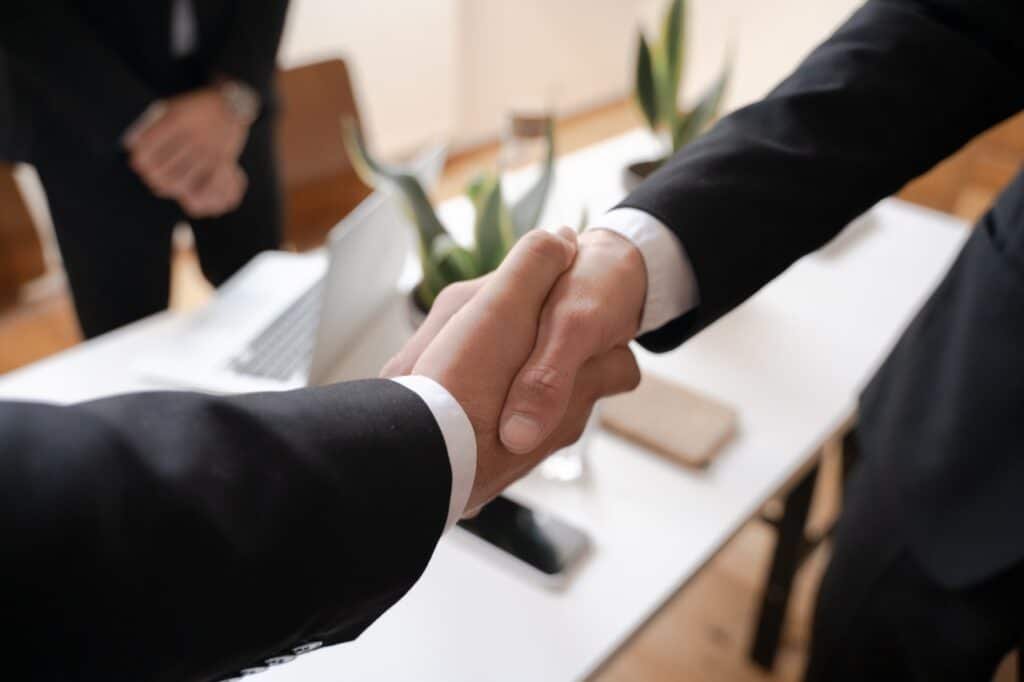 Earning trust can be difficult, both in everyday life and in the business world. Trusting someone takes time and a commitment to being helpful to each other. It requires effective communication skills as well as a sense of confidence in the other person's motivations. Of course, trusting a brand is a bit different, but many of these ideas still ring true.
In many cases, consumers are drawn to brands because they align with their values and principles. They feel as if they are part of the brand themselves. Consumers purchase from the same brand time after time because they trust the product. They know what to expect and like how the items work.
Whether you are a new startup just building your consumer base or an established corporation, earning trust is a daily commitment. It isn't a one-and-done scenario. It requires constant attention, as customers are always looking to feel validated in their relationship with your brand. Read on to discover three ways your business can earn consumers' trust and establish a purposeful customer-brand relationship.
1. Value Your Customers
Put yourself in your customers' shoes for a moment. How would you feel if your time were wasted? How would you react if a brand didn't appreciate that you spent your hard-earned money with them? You probably wouldn't make a repeat purchase from this brand, and you may even return the item you already bought. This simple role-play scenario showcases why valuing your customers' purchase, as well as their time and attention, is essential.
One area where you can demonstrate that you value your customer's experience with your business is fulfilment and distribution. A new customer wants to know that they will be well taken care of. This may mean sending more emails than usual about their order, including when they can expect it to arrive. If there is a delay in processing, you need to be upfront with the customer and provide regular updates.
These steps can be extremely time-consuming, especially for new businesses that may not have their inventory processes completely ironed out. For this reason, you may want to consider working with a third-party logistics or 3PL company.
Working with a 3PL partner will save you and your team precious time and the effort of managing inventory and distribution. Outsourcing these tasks to a 3PL company allows you to prioritize and focus on more strategic ways to grow your business. It also gives you peace of mind that the fulfilment and distribution aspect of your consumer's journey is being handled with care.
2. Engage in Open and Honest Communication
Being a trustworthy brand means that you are an open and honest brand. It requires being upfront with your customers from their very first interaction with you. You can begin by showcasing your values and mission statement on the main page of your site. If you partner with other trusted businesses, highlight these collaborations through your social media channels.
When it comes to your marketing, you cannot be misleading. No matter how jaw-dropping or scroll-stopping a new campaign is, you want it to be honest. It's one thing to attract someone's attention, but it's another to lure them in a dishonest way. Double-check that any stats, research, or testimonials you use are completely accurate. Not doing so could lead your brand to look less credible, not more so.
If you need proof of the importance of honesty, look no further than what happened to Daily Harvest. The plant-based meal delivery service took a hit after consumers reported adverse reactions to one of their new products on social media. While this eventually led to a major recall, many complained that the company did not communicate this openly with their subscribers.
Even though Daily Harvest began to provide regular updates about the recall on its Instagram page, many customers felt it took too long. The company still faces negative backlash from this incident, something they might have avoided if they'd been more openly communicative.
3. Offer Products That Improve Customers' Lives
Lastly, earning your consumers' trust requires making products that consistently make their lives better. This may sound obvious, but it's the key to long-term success. Brands that have stood the test of time create products that solve customers' problems, provide useful capabilities, and/or bring joy.
Doing any of the above requires making products that actually work as advertised. Consumers will return to buy from brands that make products that are reliable. Think about paper towels, for example. Unless their tried-and-true brand is out of stock, consumers are going to stick with what is familiar to them. Why? Because they know their particular brand will sop up the entire spill the first time without falling apart. They know they can trust it to do what they want it to do.
It's important to mention business expansion here. If you are looking to expand your product portfolio, make sure your new products make sense for your brand. Say that same paper towel company decided to make stationery simply because it's also made of paper. They would likely find that a poor decision because note-writing is not a need their customers look to them to satisfy. They'd be better off making toilet paper or disposable dishcloths, products that better align with their established purpose.
Takeaways
Trust is not something to take lightly. When it comes to establishing trust with your consumers, you want to value them, be overly communicative, and sell reliable products. Providing them with the very best customer service and experience will serve you well in the long term.