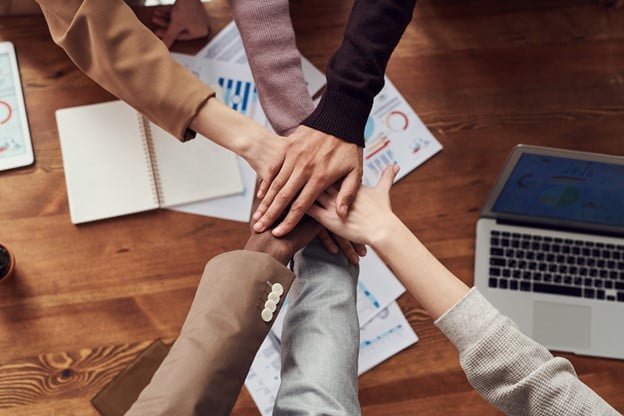 Image Citation: Photo by fauxels from Pexels
Effective communication is a key element in determining a businesses success or failure. Specifically today, with more companies allowing for employees to work remotely or at companies that have deskless employees, it is essential that employees and management are corresponding regularly to make sure daily operations are running smoothly. A lack of adequate communication can result in low employee morale, low employee retention and mistakes that can cost the company money. While this list of problems could continue, the benefits of having proper communication and implementing useful communication tools are endless.
Problems That Arise From Lack Of Effective Communication
Employees become easily distracted and confused, making it harder for them to complete daily tasks.
Day-to-day activities take longer to complete and there is a decrease in employee productivity.
Employees feel disconnected from management, and affects company morale.
High employee turnover rates.
Efficient Employee Communication And How To Implement Communication Tools
Every company dreams of having happy, motivated and productive employees. By enhancing your employee communication you also increase employee satisfaction. Fraser Sherman, a small business authority, describes that "employees who look forward to talking with their colleagues are more enthused about coming to work". Good employee communication doesn't mean sending an email with a list of tasks or meeting reminders, it's much more than that. It's also about keeping employees informed and in the loop. Eric Chester, author and award-winning speaker, mentions that "keeping employees in the dark is actually a sure-fire way to disengage your people and create an atmosphere of doubt and mistrust".
To avoid these common and costly mistakes it's important to realize the value and benefits of an employee communication tool. Good communication starts with the implementation of an employee communication tool. Make sure you are using the most up to date software as a platform for all your communication needs. The Connecteam employee communication app for deskless employees has all the necessary features to enhance your employee communication needs.
Share Digital Announcements, Company Updates And Newsletters
With the Connecteam employee communication app you can send important announcements to the whole team, like the onboarding of a new employee or even congratulate an employee's hard work! Employees and staff members can like and even comment on announcements and updates which raises employee relations and promotes positive employee interactions. Keeping employees informed makes them feel more connected to their job which has a direct positive impact on retention.
Take Employee Surveys, Make A Suggestion Box And Create Live Automated Polls
To further boost your internal communication efforts and to raise employee morale and inclusion, make them feel that their voice is heard. Employee surveys are an easy way to get feedback on specific issues that need to be addressed and by using an employee communication app, managers have the tools to quickly get the information needed. There is always room for improvement at any company and a digital suggestion box gives employees assurance to share their advice. Live Polls are a great way to grow employee relations and engagement. Keep in mind, employees should always feel that they have an open door of communication between management and other employees and are comfortable to reach out if they need.
Employee Work Chat Tool
An effective employee communication tool must also have a robust work chat feature. By using a work chat, employees can send one on one messages or even group messages to relay important information quickly. The Connecteam employee communication app even lets users send GIFs, animations and videos. Managers and administrators can even send push notifications to ensure employees see messages or updates and no important info is left to fall between the cracks. By certifying that employees and managers are on the same page, business owners can rest assured that their company's daily activities and internal communication are running smoothly and precisely.
Employee Recognition
To make sure your employees are happy and motivated it's crucial business owners make them feel important. Whether they're just doing a great job or they're exceeding sales limits, making employees feel that they're hard work hasn't gone unnoticed is imperative. Remember a happy employee is a hard working employee!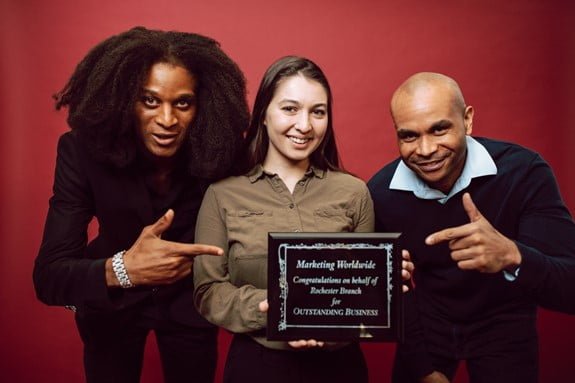 Photo by RODNAE Productions from Pexels
Everything Considered
By implementing an intuitive and powerful employee communication app for deskless employees and remote workers, businesses can take their internal communication to the next level. Daily tasks and operations become streamlined and simplified with consistent and effective employee communication. Enhanced communication processes will undoubtedly increase employee productivity, company morale and motivation among employees.