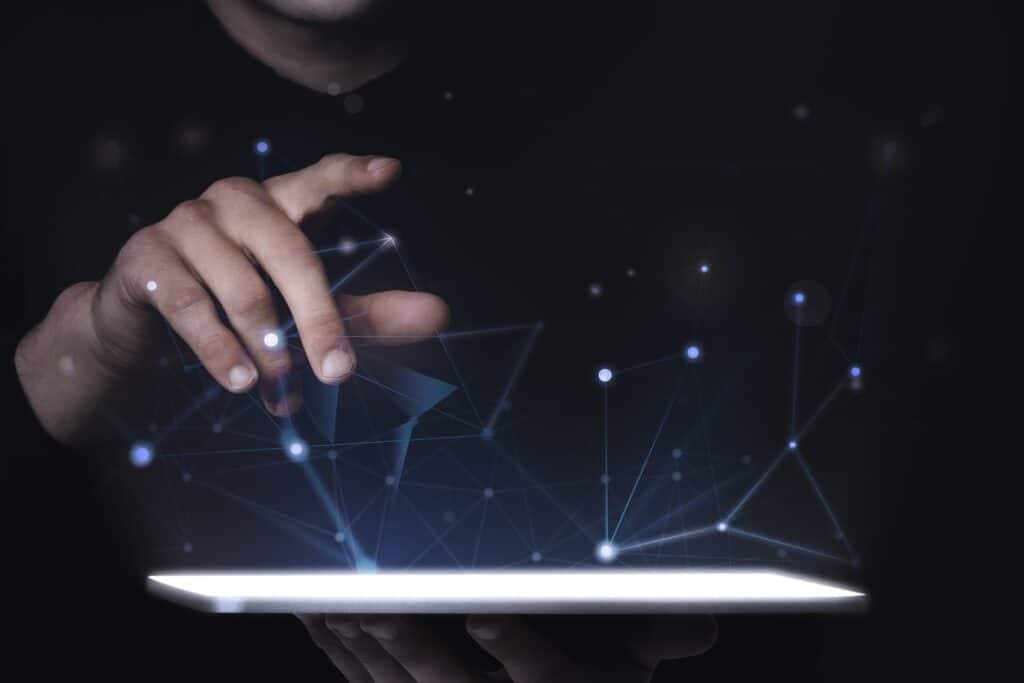 As the use of mobile phones became relatively common and telecoms sold broadband, TV, and other data services to users at home and on the go. The primary focus of telecommunications companies in Western Europe and North America has been on capturing growth in the consumer market. 
This focus has remained for at least a decade. Now, though, these businesses need to slowly shift their management focus to protecting and growing the business market. This is where executives see new opportunities and untapped potential. 
This shift in focus is necessary because the business market is where executives see the most potential for growth.
Telecom operators, internet service providers, telephone companies, and companies that provide satellite communications are all part of the telecommunications industry. This is known as telecom for short. 
As a result of the fact that many contemporary telecommunications companies go above and beyond the provision of the standard range of telecommunications services. These businesses are also frequently referred to as "communications service providers" (CSPs). 
Understanding how telecoms are now moving beyond traditional b2b marketing is important so you can comprehend how telecoms will grow in the future.
The trend of telecommunications companies trying to break into the digital advertising market is not a recent phenomenon. Prior to the launch of the iPhone in the middle of 2007, early telco-led mobile marketing and advertising initiatives were already in place.
Before the iPhone came out, the journey started with simple text-messaging marketing. Then, it moved on to display advertising. And finally, it ended with a data-driven approach that was getting more and more complex.
What is new is the flurry of investments by the leading telecommunications companies in the United States and some other companies.
What exactly is telecom?
Telecom, or telecommunications, is the process of sending voice, data, and video over long distances using electronic means. Telecommunications includes all different kinds of transmission methods, including voice, data, and video.
This is a broad term that can be used to talk about a lot of different ways to send and receive information. Some examples of these technologies and infrastructures are wired phones; mobile devices like cell phones; microwave communications; fiber optics; satellites; radio and TV broadcasting; the internet; and telegraphs.
A single communication circuit is made up of two stations that each have a transmitter and a receiver. This means that the circuit is both complete and single. At any given location, a station's transmitter and receiver can be combined into a single device called a "transceiver."
Copper, which is another name for electrical wire or cable, can be used to send and receive signals. Other possible mediums include optical fiber, electromagnetic fields, and light. Wireless communication is the sending and receiving of data in free space that is made possible by electromagnetic fields.
5 Uses of Telecom beyond B2b Marketing
Telecommunications is already a part of our common terminology. We watch it on television and read the news about it in the newspapers.
In addition, almost every day we listen to reports about the industry. We have the impression that it is a new phenomenon brought about by the Internet, and it is, though its origins are a little older.
Telecommunications is made up of two words that will help us understand what it means: technology and communications.
So, we say that telecommunication is any type of signal transmission, emission, or reception, whether it's written, images, sounds (conversation), optical media, or electromagnetic systems (technology).
1. Meetings and Logistics for Communication
In the past, businesses would spend time and money traveling to meet with customers, employees, or other business partners.
This would take place multiple times per year. Teleconferencing, video calling, and telepresence are just a few examples of advanced communication technologies. That has made it simpler than ever to hold meetings across the globe. 
Businesses no longer have to travel or wait a long time for mail in order to talk face-to-face with customers and business partners in other countries. Instead, they can use video conferencing.
This has made it possible for a wide range of businesses to make decisions more quickly, which is great for better performance and growth.
Because of advancements in telecommunications technology, businesses are now able to communicate with influential members of the business world. This is not only through phone calls but also through the Internet. 
For instance, the use of video conference systems has really made it easier for people located in different geographic locations to interact in real time over a live video feed.
This is possible thanks to the fact that live video feeds can be streamed to multiple locations simultaneously.
2. It will help the economy in the long run.
Statista says that the telecommunications industry is responsible for $520 billion in spending each year around the world.
It should come as no surprise that the United States is in the lead position because it has one of the largest telecom markets in the world.
We should be thankful for this in our country because the growth and improvement of the telecommunications industry are good for the economy.
Consequently, why is the field of telecommunications so pervasive in the United States?
To begin, it includes the following submarkets and industries:
Cable distribution
Wholesale Telecommunications resellers
Telephony, including Voice over Internet Protocol (VoIP)
Satellite telecommunications
The Bureau of Labor Statistics says that each of these industries employs more than 727,000 people and pays its workers an average of about $37 per hour.
3. Assists with banking services
These days, almost all of us are affected in some way by the goods and services offered by banks.
Since the number of customers at banks and other financial institutions is always growing, they have no choice but to put money into infrastructure. That helps customers in the best way possible. 
Customers may need to check their account balances and ask questions about the bank's products and services. Also, give a presentation about their accounts or transactions. 
By using a strong customer call center, a reliable online portal, and a good email response service, banks can talk to their customers and solve their problems in a very smooth way.
Using technologies like interactive voice response (IVR) and call-back managers may help banking institutions align their global business and IT strategies to improve customer service.
IVR (which stands for "interactive voice response") is a technology that can help a financial institution provide high-quality and consistent customer service.
It could also help the bank combine its infrastructure and self-service applications. Which could improve customer service in the long run.
Also, using call-back management can help streamline bank operations in a big way.
When a customer calls the contact center of a bank, for example, and no one picks up the phone right away. The customer has the option of requesting a call-back time and/or number as an alternative to waiting in line for an undetermined amount of time. 
This practice can also make a bank's customer service and overall customer satisfaction better.
4. Improved Collaboration and Coordination
Cross-functional teams are used by a lot of companies in the business world today to work on new product development, corporate initiatives, marketing campaigns, and other similar tasks.
It's likely that these teams talk to each other on a regular basis to talk about how the deliverables are going, share ideas, and deal with any problems that come up. This helps to ensure that projects are progressing as predicted. Projects ranging from management to engineering.
Telecom services provide the technology needed to work together remotely. This will help these teams be more productive, connect better, and improve their ability to work together from anywhere.
5. Additional Capacity for Adaptability
According to Global Workplace Analytics, the number of people who work outside of a traditional office setting has increased by an astounding 115% since 2005.
Keeping this in mind, if your B2B company has employees working from a remote location or your staff tends to travel frequently for meetings, utilizing telecom services is an efficient way to stay connected. And informed about what's going on in the company.
With the invention of telecommunication, people's ways of talking to each other and getting around in their personal and professional lives have been completely changed.
The need for humans to connect with one another and communicate is something that will never go away. Which bodes well for the continued expansion of this sector i.e engineering translation services
Summary
The development of telecommunications has greatly contributed to the general ease with which we can go about our daily lives as well as the simplification of our daily routines.
These improvements are a win for everyone. And they work the same way as the first satellites that were sent into space.
But in addition to all of these benefits and the sense of security that communications give us, we also happen to live in a time when we can't live without them.
In any event, it is time to move on to a new generation in order to discuss who does. And who does not remember older technology, then it is probably time for it to be put out of its misery and put into storage.
EuroLingo is a translation company that you can contact if you are looking for a company to handle your telephone-related translation questions and concerns.
Our level of dependence on them has increased significantly, which presents a significant disadvantage. And the day that we do not have them will be the day that we are extremely susceptible.