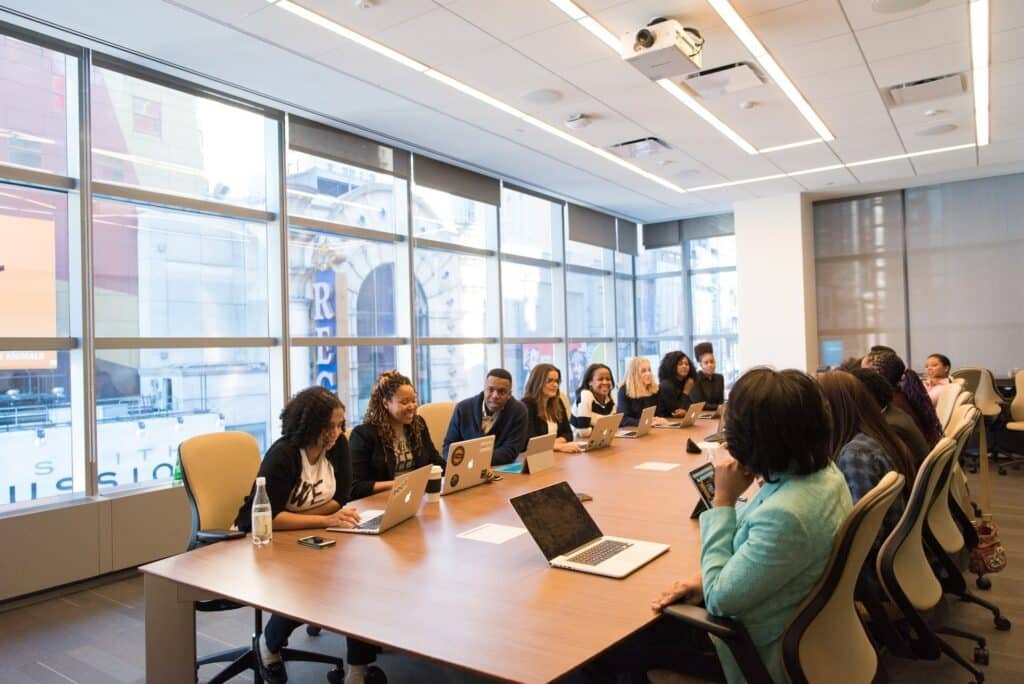 Some of the most significant tech contributors to North Carolina's economy include Apple, Alphabet, Microsoft, Meta, Lenovo, and Oracle. In fact, all six of these tech giants moved up on the Fortune Global 500 List. Lenovo made an impressive jump of 65 spots after achieving a strong fiscal year in 2021–led by its continuation of being a front-runner in PC sales. Apple had climbed up six spots to No. 6 on the list, and Microsoft advanced 14 places to No. 33.
However, North Carolina is not just for large corporations; the state encourages small businesses and has advised entrepreneurs that "Starting a business involves planning, making key decisions and completing a series of legal steps. We're here to help you get your business off the ground." The support of local government adds to the reasons that make the state a good location for entrepreneurs to incorporate their business.
Starting an LLC in North Carolina
Suggested Video:
Step 1. Name Your North Carolina LLC
The name of a business forms the foundation for the brand. A North Carolina LLC will be required to follow the naming guidelines of the state. As a result, the business name will have to include the words "limited liability company" or an abbreviation of the phrase– LLC or L.L.C. Strict restrictions are placed on the name to ensure that it cannot be confused with a government agency. Furthermore, should the name contain restricted words, e.g., bank, attorney, or university, the company may be required to file additional paperwork and have a licensed individual as a part of the company.
Step 2. Choose a Registered Agent
Registered agents are required for all registered businesses in the United States. In the state of North Carolina, business owners are required to nominate a registered agent for their LLC. This can be an individual or a business entity that will be responsible for receiving important tax forms, any legal documents as well as any notice of lawsuits. All official government correspondence will be received by the agent on behalf of the business— they are the official point of contact with the state. Registered Agents are required to be a resident of North Carolina or a corporation that is authorized to transact business in the state. This could be an employee within the company, including the owner or professional registered agent service. To learn more about North Carolina Registered Agents or starting an LLC in Virginia, The Really Useful Information Company (TRUiC) is a great online resource.
Step 3. File the Articles of Organization
Filing for Articles of Organization means that the business is ready to be officially registered with the state. To register a North Carolina LLC, entrepreneurs will be required to file Form L-01-Articles of Organization with the North Carolina Secretary of State– online, by mail, or via PDF upload. During this step, entrepreneurs will also decide if the company will be member-managed or manager-managed. If entrepreneurs are planning on expanding a pre-existing LLC into the state, they will have to file to form a Foreign LLC.
Step 4. Create an Operating Agreement
Unlike many other states, North Carolina LLCs are not obligated to have an official operating agreement; however, it is a good practice to have one in place. An operating agreement is a legal agreement between the business owners that outlines the ownership and any operating procedures of the Limited Liability Corporation. An all-inclusive operating agreement safeguards the owners from the risk of future conflict by ensuring that all business owners are on the same page.
Step 5. Get an EIN
An Employer Identification Number is a necessity and allows businesses to:
Open a business bank account
File and manage Federal and State Taxes
Hire employees
The nine-digit number allows the Internal Revenue Services to identify companies for tax purposes. The number can also be referred to as a Federal Employer Identification Number (FEIN) or Federal Tax Identification Number (FTIN).
Final Thoughts
Top Fortune 500 tech companies have chosen North Carolina as a base for their operations. This shows that the region is a hub for tech companies, and new startups could view this as an opportunity to follow suit and incorporate in North Carolina as well.