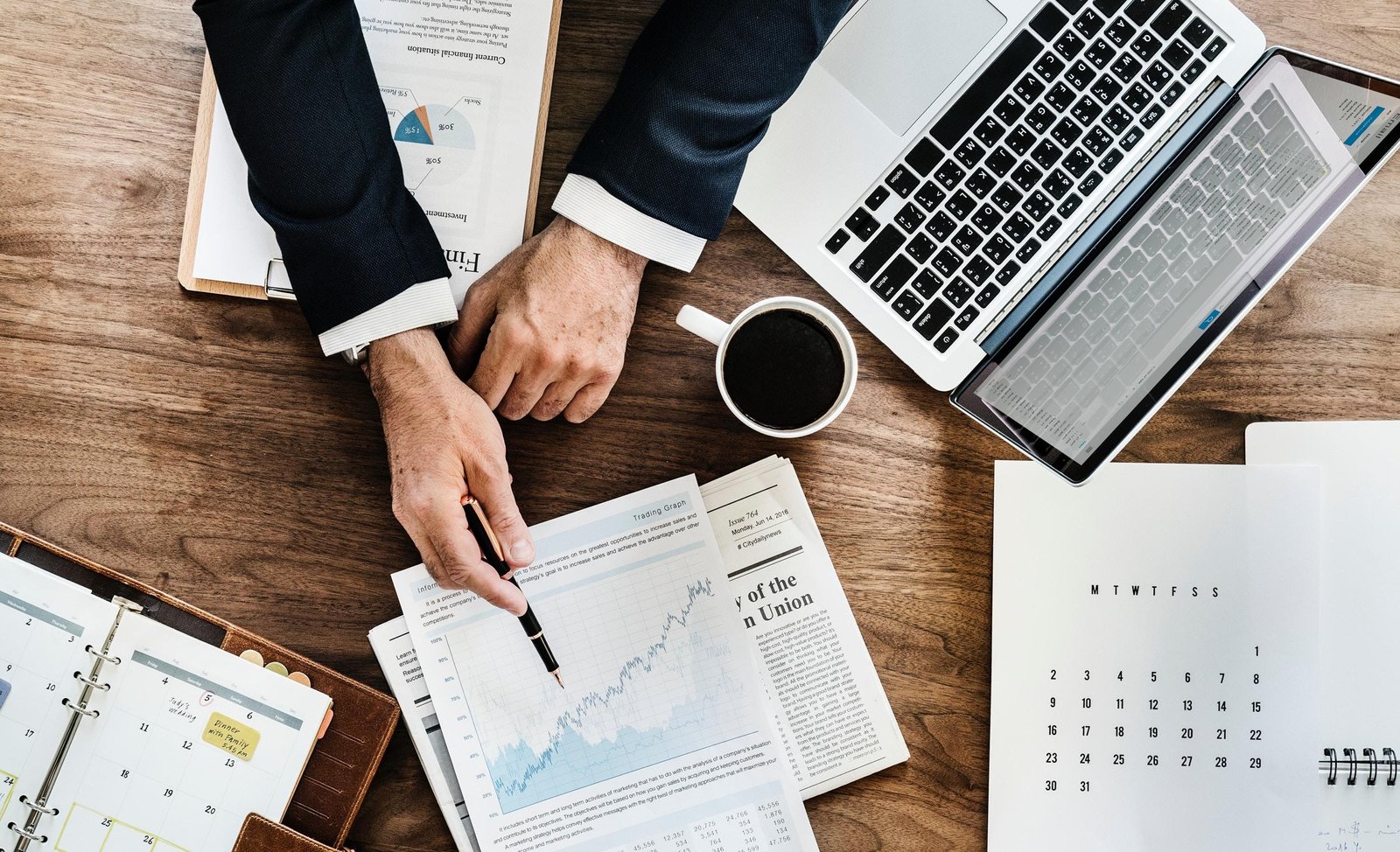 unsplash.com
The digital age has brought us plenty of benefits when it comes to how we handle our businesses. One such benefit is the ability to examine and monitor every piece of information available that is related to your business by using the means of digital marketing analytics. With this set of digital business tools, you will be able to determine if your business is heading in the right direction, or if your approach needs to change.
From analyzing website traffic to SEO strategy and tracking social networks, the range that digital marketing analytics can cover is huge. And nowadays, without a proper evaluation of every business move that you make on the web, you simply won't be able to do any type of digital marketing properly – at least not in the long run.
Thus, we have decided to dig deeper into the significance of digital marketing analytics and show you what you need to do in order to implement them properly into your business.
Why do you need analytics?
If your business is experiencing smooth growth, you might wonder why you need help with analytics in the first place. While it's true that you're doing things right if you are gaining profit, the fact of the matter is that you still don't know what it is exactly that you're doing right. Or rather, you can only speculate. Moreover, by having a precise insight into all goings-on in social media and the world of digital marketing in general, such as what your audience likes and what types of content and activities attract them to visit your website, you can improve your approach to business even further, with little room for potential slip-ups.
Think of it this way – if you are trying to cross a completely dark room you're not really familiar with, there are high chances that you might stumble into something on the way and potentially get hurt. However, this won't happen if you make absolutely sure there is enough light in the room so that you can see where you're going. The same thing can be said for your business if you don't apply proper insights into all your online activities. In other words, spending a certain amount of your time just on measuring data is sure to bring you even greater benefits and prevent you from making a potentially fatal mistake for your business.
What falls under the category of digital analytics?
When thinking of digital analytics, a big number of marketers only associate them with web analytic tools. And while web analytics certainly belong to this group, they only make a portion of digital analytics and different aspects of digital marketing that they can cover.
While having web analytics is useful for having information about all sorts of data related to your websites, such as web traffic and your website's performance, you still need more in-depth data to get the full picture of different marketing campaigns, leads and sales. It's also important to cover categories like social media and email marketing. That's exactly where digital marketing analytics comes into play.
What tools are absolutely essential to have?
Since there are so many different branches of digital marketing, the number of tools available is also incredible. Of course, which tools you'll opt for also depends on the nature of your business. Still, there are certain tools that most marketers can benefit from. Below we have made sure to mention some of the best free digital marketing tools out there.
Google Analytics
This is a free web analytics service that gives you the statistics and tools required to analyze your business data. Whatever niche you're in, it will provide you with a better insight into your customer's needs and behaviours. You will get to monitor where your traffic is coming from, as well as the sources that are sending them to your site. In addition, you will be able to tell what type of content and social networks bring you sales. In short, Google Analytics can give you better drive results and help you build a thorough picture of what's working and what isn't, and it's not that hard to install GA.
Google Alerts
Want to learn what others are saying about you and your brand on the web so that you can use that information to your advantage? Google alerts is a free tool that tracks these mentions for you. However, that's not the only thing that Google Alerts can do. Not only will you be able to learn who's talking about you, but you will also have an opportunity to see what others say about your competition, learn about what it is that they're doing right, and eventually get them to say the same about you. Additionally, you can quickly become aware of any occurring trends or changes in your industry.
Social Media Analytics tools
Social media analytics collect and track data from your accounts that you can use to improve the way you handle your brand or to create better social media campaigns. They can also help you learn which content your audience prefers and wants to see more of. You have access to all these metrics on social networks such as Facebook, Twitter, Instagram, LinkedIn, and so on. These tools are integrated into the platforms and are completely free to use.
Google AdWords
Google AdWords works on the principle of a pay-per-click system that helps you attract more customers by the means of ads. However, you'll be happy to hear that you don't need to pay in order to sign up for it. If you end up doing so, you also get to use Keyword Planner, a great keyword research tool that will help you find the best keywords for your SEO strategy.
How much time do you need to spend on these tools?
As with every new beginning, implementing a digital marketing strategy that works requires a bit of time and patience. And when it comes to analytics tools, most of that time will be spent on setting them up, and then learning how to effectively use them.
The time you will spend on all this varies from tool to tool. Still, setting up a digital marketing tool and figuring out how to use it should take you anywhere from 3 to 4 hours on average. On the other hand, for a tool like Google Analytics, it can take you up to a few days to do it. As for the process of observing your data, a few minutes a day for each tool should be enough. Also, it would be best if you invested a couple of hours each month into doing some additional data studies.
Doing all this may seem bothersome to you at first, but this routine will prove to be fruitful for your business in the long run.
Is having one tool enough?
Unfortunately, if you want to properly measure the impact that your business has on the web as well as to maximize its potential to the fullest, then one digital marketing tool just doesn't cut it.
This is because even though some of these tools perform similar tasks, there's always something that one tool can cover that the other simply cannot. What you should do instead is combine a few different types of analytics tools. Only then you will be able to get a complete picture of your customer's behaviour.
What are the benefits of using the tools that require payment?
When it comes to online marketing tools, there are just so many routes you can take. There are both free tools at your disposal as well as those that require payment, and choosing which ones to go for (or even if you want to combine them) is entirely up to you. Naturally, if you pay for a tool, you can expect to get certain benefits because of it. One of the main advantages of using paid tools is that they can save you time. Namely, tools like Buffer offer you to look through all the metrics in one single spot, compared to the free ones where you have to access multiple places in order to get all information that you need.
If you, by any chance, decide to go for tools that cost even more than the average ones, you can expect some additional benefits. Some of these benefits include better and cleaner data, more connections to a greater choice of platforms, and better abilities to analyze data overall.
Conclusion
Our intention was to provide you with some basic insight into different types of digital marketing analytics, their overall importance, and things you need to keep in mind in order to develop a successful business plan. Still, how you decide to implement digital marketing statistics into your business is entirely up to you. Some important things you should consider though are your niche type, the number of campaigns that your business requires, as well as the needs of your customers.
In any case, we advise you to start small by setting up proper SEO for your website and Google Analytics first. Afterwards, just keep analyzing your data and adding new tools as you go. And as your knowledge of digital marketing tools continues to expand, you will soon be able to notice the growth of your business as well.