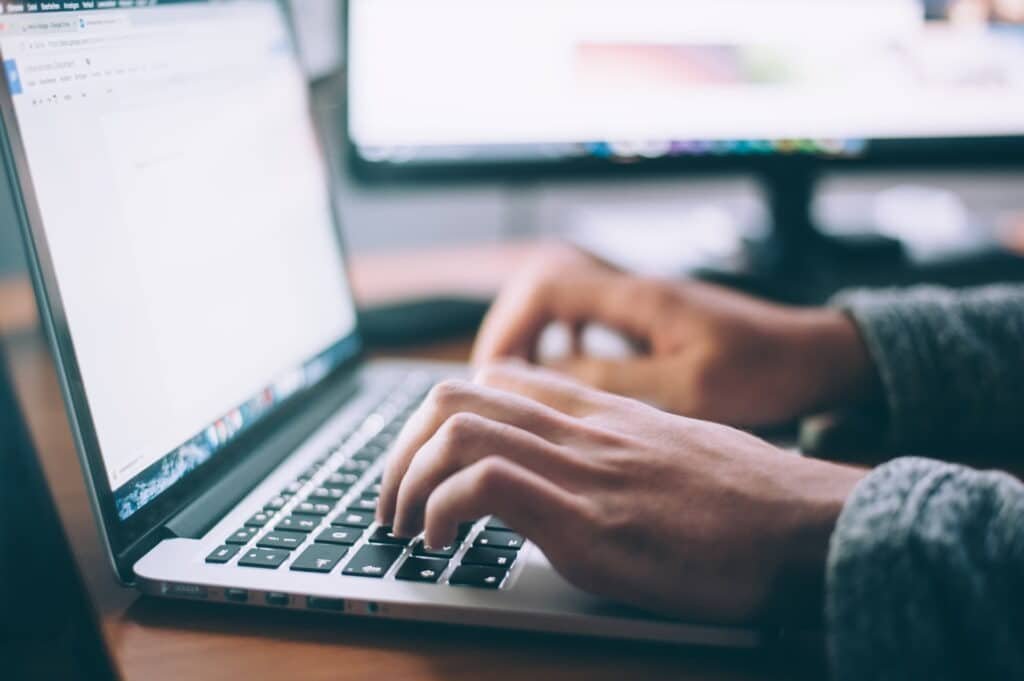 Writing your CV can be difficult and time-consuming, especially if you have an unusual professional history, are looking to make a career change, or if you are applying to jobs in a highly competitive industry.
Fortunately, there are several tools available to help you create a compelling CV, including professional CV builders and CV writing services. This article will cover the benefits of investing in a professionally created CV.
High-Quality Writing
Not everyone is a strong writer, which is perfectly fine – that's where professional CV writers come in. They have extensive experience creating CVs and are generally quite skilled as wordsmiths. Many CV writers will have certifications in writing, editing, and/or even specifically in creating CVs.
You might be the most qualified applicant for a job, but if your CV does not adequately display your experience and skills, you may be overlooked. A strong CV is an essential tool for landing interviews, and a professionally created document will be grammatically sound, error-free, and compelling.
Objective Analysis of Your Strengths
When you work with a CV writing service, you will generally need to submit your current CV if you have one and the job posting(s) that you are applying for. The CV writer will likely also contact you for a more thorough interview to get a comprehensive idea of your experience, achievements, and other pertinent details.
This process allows you to share all of your accomplishments, which the CV writer will then evaluate and narrow down in order to present the most convincing case that you are the best fit for your goal position.
It can be very difficult to assess your own strengths and weaknesses, and having a professional, objective analysis can be extremely helpful.
Polished Presentation
If you've ever tried to create your own CV in a program like Microsoft Word, you probably know firsthand how frustrating it can be to get the formatting, colors, style, and overall presentation just right. A professional CV writer will know exactly how to organise your information into an easy-to-read, aesthetically pleasing document.
Knowledge of Best Practices for CVs
The specifics of what information to include on your CV is constantly changing and evolving. For example, it used to be standard to include your nationality, date of birth, and marital status. Now, the inclusion of any of those details might result in your application being immediately rejected – companies often do this to protect themselves from potential discrimination lawsuits.
A CV writing service will certainly ensure that all of their writers are up to date on the latest best practices and trends in CVs and the job market as a whole, so your professionally written CV will reflect that expertise.
Targeted ATS-Optimised CV Creation
Many companies use applicant tracking system (ATS) software to scan all submitted CVs and determine if the candidate's application is strong enough to be passed along to the hiring manager. This process weeds out an astonishing 70% or so of CVs before a human even sees them.
A professional CV writer will use keywords and phrases from the job description to tailor your CV to the specific position, help your CV pass the ATS scan, and grab the hiring manager's attention. These keywords will be included naturally throughout your CV to make it apparent that you are qualified for the position.
You can also ask that your CV writer provides you with a tailored CV as well as a generic CV that you can target for future positions.
Saves Time and Stress
Applying to jobs is a time-consuming task, and having to create a compelling CV–and tailor it to each position–can feel overwhelming. This is especially true if you are currently working full-time, applying for multiple jobs every day, and/or application deadlines are looming.
Outsourcing the creation of your CV to a professional CV writing service can save you precious time and help alleviate stress.
Competitive Edge
A high-quality CV can have far-reaching benefits, including passing the ATS scan, impressing the hiring manager enough to invite you in for an interview, and even giving the interview panel a good impression of you before you even walk into the room.
Plus, eye-tracking studies have shown that employers prefer and spend more time reading professionally created CVs as opposed to those that applicants created themselves due to better organization, increased readability, and more compelling verbiage.
Especially if you are applying for jobs in a highly competitive industry, you might as well give yourself every possible advantage to stand out from other applicants.
Useful for Creating a Consistent Professional Presence
Finally, you can use your professionally crafted CV for more than just job applications – it can also be used as a guide to develop your overall online presence. For instance, you can use the same wording and information on your LinkedIn profile, personal website, or other platforms where you maintain a professional presence to create a consistent, accurate representation of yourself.