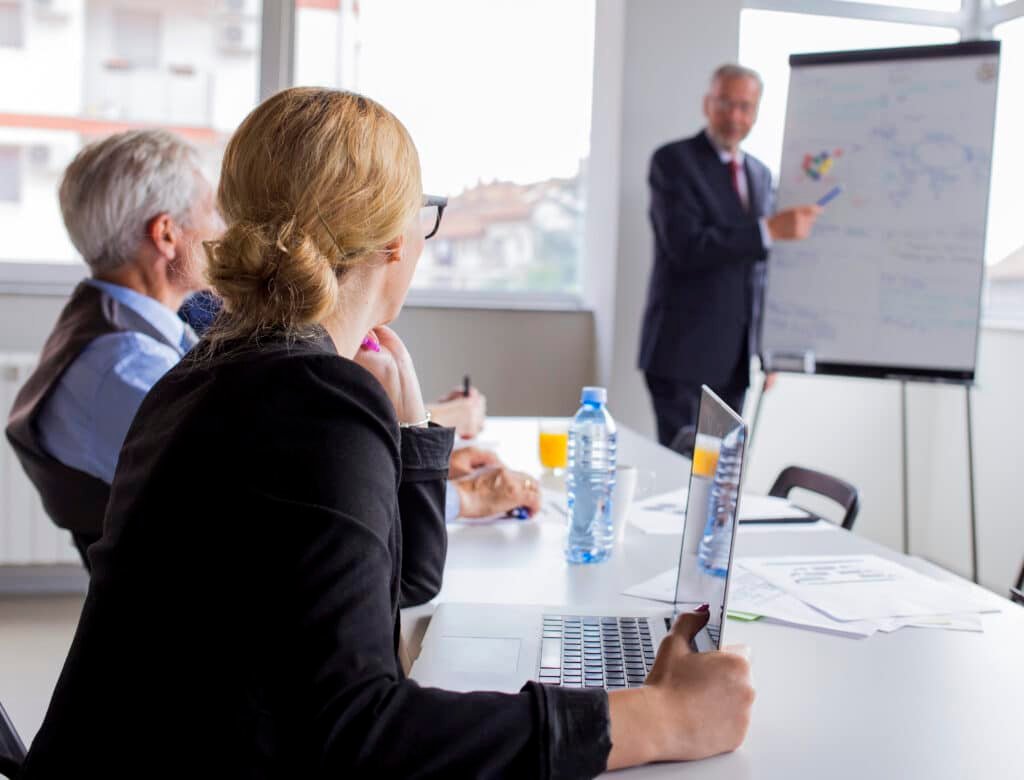 In today's rapidly evolving business world, the role of Business Analysts has never been more critical. These professionals play a vital role in developing strategies, improving operational efficiency, and reducing costs while ensuring a company's business objectives are met.
However, to be successful in this field, one needs to stay current with emerging trends and technologies that drive business innovation. The best way to achieve this is by pursuing accredited BCS courses through a recognised learning provider.
BCS, also known as The Chartered Institute for IT, is a leading provider of professional qualifications in Business Analysis. Pursuing their training can help you significantly. As a certified business analyst, it provides professionals with a respected point of reference when competing for jobs, allowing them to stand out from other applicants and demonstrate their commitment to the profession.
This blog post will examine some advantages of pursuing BCS training for business analysts.
1. Enhanced Understanding Of Business Processes
Organisations involve various business operations that are complex and interconnect interdependently. BCS training equips you with the skills to analyse business processes rigorously.
You'll learn how to break down complex systems, identify the root causes of issues, help increase organisational efficiency, and reduce costs.
This understanding will enable you to lead projects and drive innovation. Moreover, it helps you create strategies that align with the organisation's objectives and make solid evidence-based decisions.
2.  Improved Problem-Solving Skills
BCS training equips professional business analysts with advanced problem-solving methods that enable them to address complex issues effectively.
This includes problem framing, root cause analysis, developing solutions, and evaluating outcomes that align with business objectives.
By solving complex issues efficiently, certified professionals help organisations create and implement more effective business strategies. Moreover, provide valuable insights to stakeholders that lead to business advancements.
3. Employers Seek Individuals With Business Analysis Certifications
A BCS certification demonstrates to employers that you have mastered the essential competencies of a Business Analyst.
Employers often seek certified professionals as it provides them with an assurance that the candidate meets the industry-standard requirements.
It also proves to the employer that they have sound technical knowledge about the field and its nuances.
4.  Gained Expertise In Data Analysis
Data analytics is crucial for business operations. It helps in making fact-based decisions leading to better business outcomes. BCS training provides a solid grounding in data analysis methods and techniques.
It covers topics such as data modelling, data manipulation, and data visualisation. It helps you understand the maths of data analysis and leads to better insight generation. Furthermore, it also provides the ability to identify strategic patterns for the business.
5.  Higher Average Salary
According to research, the average salary for a business analyst with BCS certification is approximately £66k per annum. This salary surpasses the average for non-certified business analysts, with approximately an £8k difference.
The earning capacity of a BCS-certified business analyst is impressive and can offer you the financial stability you seek in your career.
6.  Enhances Career Prospects
BCS training provides an additional qualification, boosting an individual's career prospects. The training ensures that the individual is up-to-date with current industry trends and practices.
It helps professionals gain more significant opportunities to progress to a higher corporate position and allows them to negotiate a better salary or benefits package.
7. Shows Commitment To Progression
Pursuing BCS training in business analysis shows you are committed to career progression as a business analyst. Employers seek individuals who have invested time and effort in gaining expertise and knowledge directly related to the job.
These skills prepare you for leadership positions that require strategic thinking and decision-making.
Investing in BCS certification assures employers that you are dedicated to growth and have what it takes to succeed in a competitive industry.
8. Work In Multiple Domains
BCS training will open up your perspective and take you beyond the basics of business analysis. You'll learn varied techniques, complex software tools, and many other exciting skills.
The broad skill set you acquire will allow you to work on diverse projects beyond a job's monotony. You'll see the impact of your work on business processes and how your performance can contribute to the company's growth.
Working on these critical assignments with industry leaders is rewarding and provides varied experiences. It will keep your enthusiasm levels high.
9. Rising Job Opportunities
According to the Bureau of Labor and Statistics, the employment of management analysts, including business analysts, is projected to increase by 11% from 2021 to 2031, faster than the average rate for other job markets.
This statistic suggests a high demand for business analysts in different industries and will remain so for the next decade.
With BCS certification, you'll have a higher chance of landing a desirable job in the current and future markets.
10. Work Independently With Flexible Hours
Employers seek business analysts who can work independently with minimal guidance. BCS certification in business analysis prepares you for this type of role.
A business analyst with BCS certification can independently analyse business processes and recommend solutions without requiring superiors' approval or direct involvement.
With this skill set, you can work on projects challenging your intellectual capabilities while maintaining a work-life balance by choosing your work schedule.
Conclusion
Pursuing a BCS certification in business analysis can open up a plethora of opportunities for an aspiring business analyst. BCS training helps Business Analysts become integral members of any organisation. BCS certification equips you with the skills to analyse business processes rigorously, which enables you to create practical solutions that optimise business performance and drive innovation.
By pursuing BCS training, you invest in an enriching career with growth opportunities in a growing job market. Moreover, you contribute to mastering the complexity of business processes, analytics, and strategies.