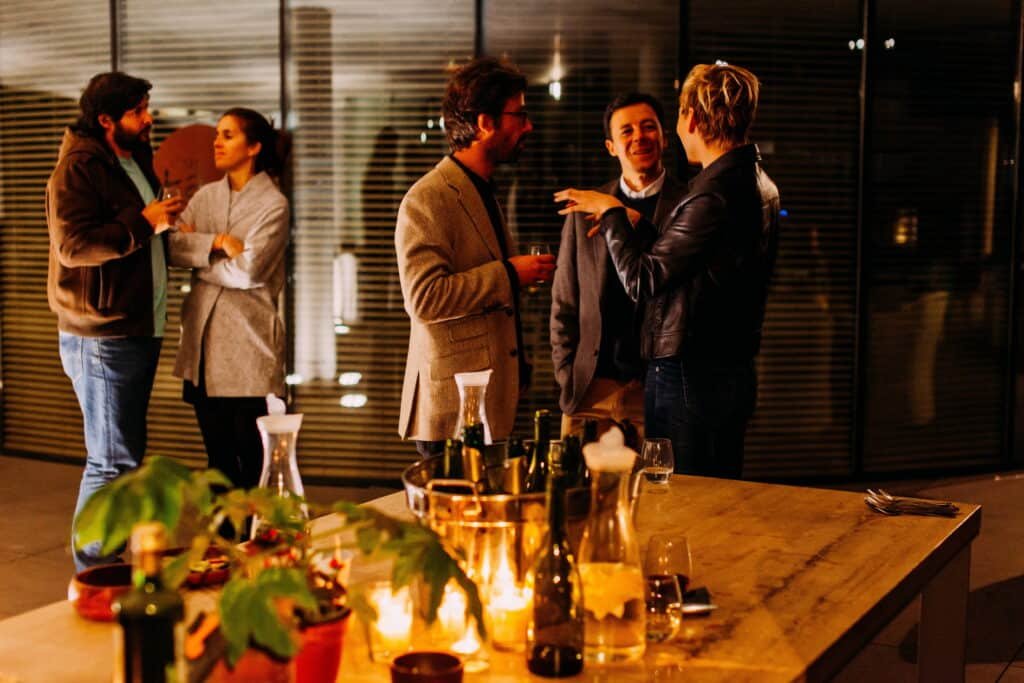 When orchestrating a successful business event, you will have to spend some time thinking and orchestrating the event space, the catering, the guests, and drinks and it may also be quite modern and trendy to offer your guests some craft beer or IPA.
Not to mention the already added tension for employees and guests that are invited as many tend to find it difficult to enjoy these types of business events.
That's why this guide will provide you with all the tips for planning your next business event, drinks included.
The Venue
First, let's talk about the venue. If you are planning to serve drinks at your business event, you will want an event venue that is equipped to handle that. The best event venues will work with you to ensure your guests are well-watered throughout the evening, not overdoing it but providing guests with exactly what they are looking for.
These event venues know how to orchestrate business functions, interact with guests, and are obviously permitted to serve alcohol. Many underestimate how crucial a well-equipped event venue space is to a successful event.
They will help you walk through all of the nitty-gritty details, remind you of anything you might have missed, and can provide you with even more tips on planning your business event. For example, event venues in Minneapolis can assist with parking in the city or what type of catering is available locally.
Planning Tips
Choosing the type of gathering
When thinking about your business event, you will want to pick a type of cocktail gathering. First, there are the aperitif cocktails that are served around late afternoon, typically with appetizers.
Then the cocktail buffet would replace dinner and is served around 6 pm. There is also a dinner party event if you have a smaller group of people and would prefer to sit rather than your typical cocktail gathering.
The choice of format will greatly depend on the purpose of the event, whether it be informal and shorter or more formal and sociable, lasting longer than 1.5 hours. For example, if you are planning your event for a celebration or seminar, choosing a more formal cocktail gathering like a dinner party or cocktail buffet is the way to go.
Catering Choices
You'll have to choose if a self-serve buffet or a full service waiting staff is necessary to serve and take away food, depending on how busy your business event is.
If you would like the focus to be on the speaker and you're looking to save time, a full-service staff that brings food back and forth can keep guests in their chairs longer.
However, if you are looking for a way to split the event up and make it more casual, opt for a buffet style as it will allow guests networking opportunities and won't seem as structured in a good way.
Non-Alcoholic Choices
Not all drinks have to be alcoholic. You can offer a range of fun, non-alcoholic beverages to remove the emphasis on alcohol. A lot of employees prefer not to drink at events for professional reasons. There are tons of drinks to serve that are still fun and creative.
What to serve
Think about serving just beer and wine, avoiding liquor. Why? First, this saves money for the company instead of ordering a ton of different kinds of liquor. Second, it can help keep guests at an appropriate level of intoxication during a professional event.
No one wants to see an employee get too intoxicated, and unfortunately, liquor can lead to that quickly. Also, you might want to avoid serving a lot of mixed drinks like punch or cocktails as measuring liquor in these drinks is much more difficult.
Don't forget to serve food!
You should always serve food from the beginning of the event so employees are not drinking on an empty stomach.
Pick a couple of appetizers to set up while guests mingle. Food doesn't have to be super fancy, especially if you have a sit-down event with catering, but providing employees with a bit of a head start prior to drinking can avoid uncomfortable situations.
You also may want to consider serving some food or coffee at the end to help employees sober up before heading home for the evening.
Limit the number of drinks.
Hand in hand with serving food at the beginning of the event, think about establishing a ticket system to limit the number of drinks guests can have for the event. This will help track the amount of alcohol served and assist in keeping your employees professional. Plus, it's cost-efficient!
Use trained bartenders
If you can, try to avoid letting employees serve themselves or their coworkers with self-serve bars. Not only does this create a huge list of issues like liability for employee well-being, but it also isn't the classiest for a professional event.
Try to have a trained bartender that can serve drinks with the right amount of alcohol for a professional event. They will know how to limit the amount, so no one gets too out of control.
Limit the number of hours that the bar is open.
Lastly, when serving alcohol through a bar set at your event, you might want to consider keeping the bar open for a limited number of hours. For example, if you are considering holding a sit-down event, consider closing the bar during dinner time or a little bit later to signal that the event is coming to an end.
You also want to ensure that your guests have enough time to sober up before heading out the door, so closing the bar an hour or so before the end of the event will allow for that extra time.
When hosting a professional business event with alcohol, there are a lot of things to keep in mind, and it can sometimes be overwhelming to know where to start.