Businesses come into contact with a range of external organisations, including:
Competitors
Suppliers of services e.g. transport and communications suppliers
Providers of assistance e.g. advisory bodies such as Acas which provide advice about developing good employee relations in the workplace
Regulatory bodies
Other bodies – including recruitment and employment agencies help to supply labour, training organisations, etc.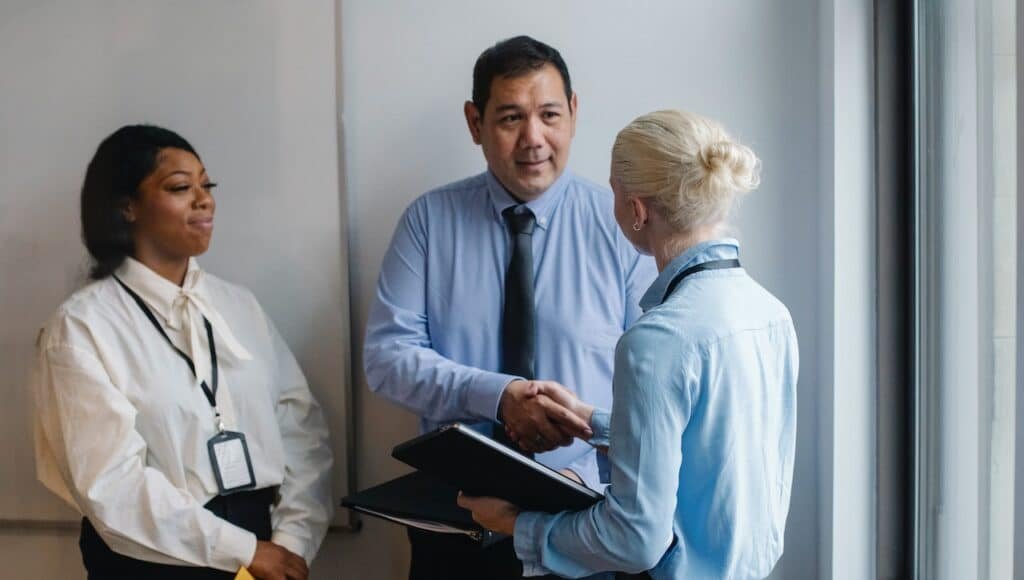 Working relationships
A manufacturer like Coca-Cola or Cadbury Schweppes that supplies food and drinks will benefit from the work of the British Standards Institution which set standards for production methods and processes.
They will also benefit from the work of the government-funded ACAS (Advisory, Conciliation and Arbitration Service) which works to provide harmonious working relationships.
Organisations need to manage their relationships with external organisations in order to maximise the aid and assistance available to them in a complex business world.
For example, a business can benefit from identifying the benchmarks i.e. best standards in its own industry in order to learn from others, rather than trying to 'continually re-invent the wheel' by working on its own.
External organisations provide both an opportunity and a threat to a business. A business can learn from the threat of competition by improving its own standards while benefiting from the opportunity of a wide range of support organisations that can help it to cut costs, develop new ideas and become more successful.