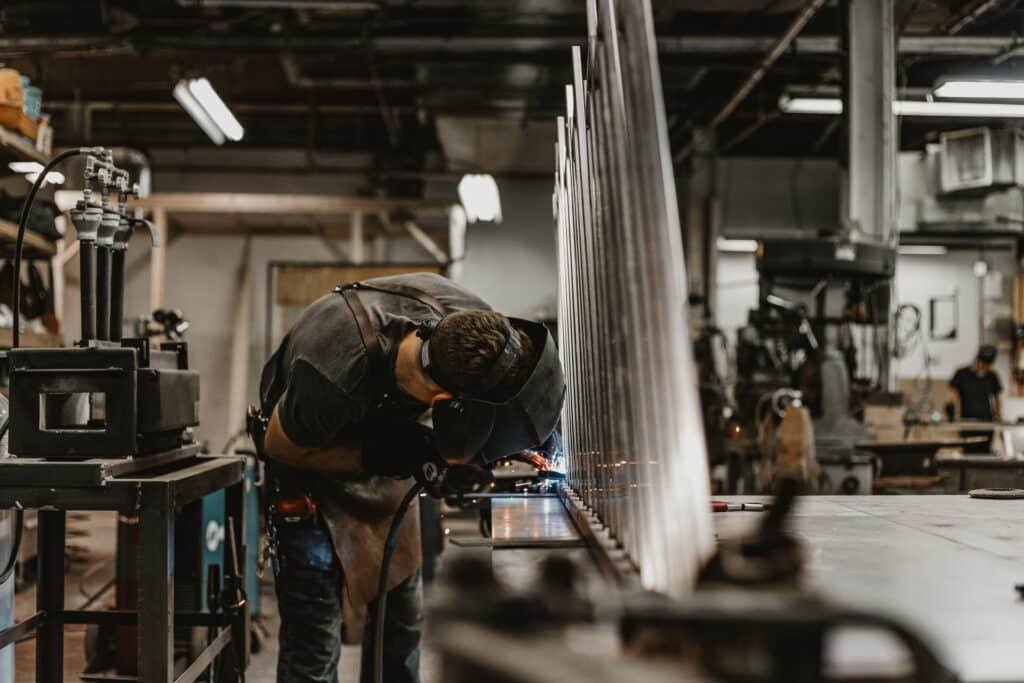 Industrial technologies, such as bending machines and hydraulic dishing lines, play a vital part in our daily lives, and their manufacturing requires precision, dedication, and constant innovation. Faccin Group is a leader in the market and strives to design and produce efficient and state-of-the-art machines for the various industries that it serves. The Group, consisting of a trio of companies that includes Faccin itself, as well as Boldrini and Roundo, was approached by Enerfab for an important acquisition.
Who are Faccin Group and Enerfab?
Enerfab is an American leader in the fabrication and construction of maintenance services for the utility, chemical, and heavy industrial markets. Currently one of the fastest-growing private companies in the Cincinnati, U.S., area, Enerfab has to be savvy about the companies they choose to work with. This is one of the reasons why Enerfab has been collaborating with Faccin Group for several decades.  
Enerfab designs and fabricates pipes, structural steel and many more pieces of equipment, such as ASME Pressure Vessels: these are all components easily produced using Faccin Group's machines. ROUNDO's machines, for example, are key when producing a pressure vessel, a closed container, which holds gases, or liquids, at much higher, or lower, than normal air pressure. Examples of pressure vessels include glassware, autoclaves, compressed gas cylinders, compressors (including refrigeration), and vacuum chambers. These machines can be highly dangerous if anything goes wrong. As such, they have strict requirements for design, testing, and approval.
Faccin Group offers tailored and energy-efficient product-service systems, which minimize material waste and energy consumption. The Group's technology is capable of bending steel from as thin as 1 mm (less than 20 gauge) to over 300 mm (over 9 inches) This makes the 30,000 machines produced over the brand's total lifetime a more impressive number than it first appears. International standards are also extremely strict, which only makes precision that much more valuable.
The test study: details and information
Since, like all manufacturers, Enerfab is constantly looking for new technologies and innovative ways of increasing the efficiency, and value, of every project, Faccin Group was the obvious choice when trying to find innovative metal forming machines, fitted with state-of-the-art technology, that enhance the steel forming means, not just in terms of production and size, but with the steel grades needed to meet the increasing challenges of modern vessels and heat exchangers. After all, this meshes well with Faccin's mission statement "to be a single supplier of renowned brands that offer top-performing products and services, which drive sustainable growth for its customers and partners." 
Faccin Group's results
Indeed, Faccin Group's team was able to deliver on this commitment. The Roundo machine they designed included a stronger, faster, and more user-friendly section roll. To do that, some internal components and upgrading technology were updated with the guidance of Faccin Group's field engineers and service technicians. Faccin Group was also able to maintain the exact same dimensions on the new machine as on the previous version. A new, simpler, remote-control system was also added to the final design.
Right after the machine was manufactured, assembled, and tested, Enerfab engineers visited Faccin Group's factory premises to witness the Factory Acceptance Test of the new machine, and were very impressed with what they saw. Dave Winnestaffer, Enerfab's Executive Vice President of Fabrication – Operations, well aware of what their old ROUNDO machine could do, declared that their expectations were even surpassed by the new product.
Enerfab were able to perfectly integrate the new machinery into their complicated production process. ROUNDO's field engineers also provided extensive assistance, and knowledge, to the integration process. The new machines are equipped with Siemens control systems, which allows the US-based service engineers to react quickly when intervention is needed. In the round-the-clock manufacturing process this is an important feature.
At the end of the day, Faccin Group met its client's needs. Despite the doubters, innovation is alive and well in this age. Test cases like this prove it.