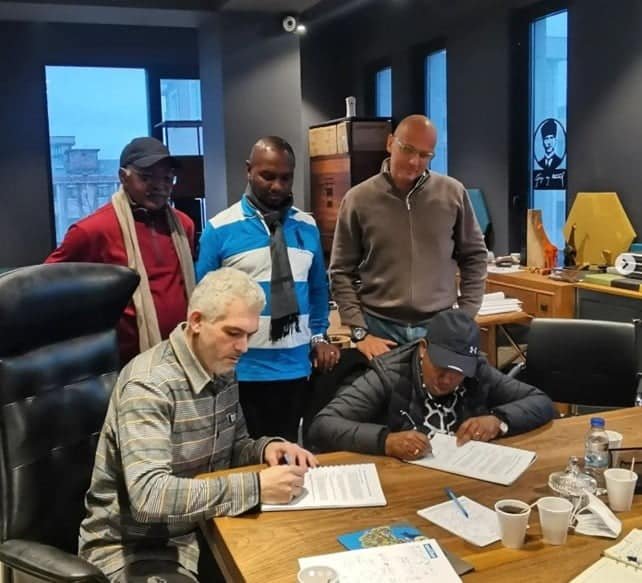 SAGIST GROUP which is owned by the famous architect Metin Durmaz carries out special projects in different countries around the world. SAGIST GROUP is one of the leading companies in this field, which designs and manufactures furniture by taking into account the wishes of the users.
He continues his investments in London, Sofia, Vienna, Moscow, Abuja, Vienna and California. In addition to these, it is also known that he started new investments in Congo Kinshasa.
People may have different tastes and preferences for furniture. Based on this, the company makes personalized designs and productions. They successfully manufacture the most unusual furniture and effectively meet the expectations of their customers. This situation enables the success of the company.
One of the first options that come to mind when it comes to the strongest Turkish company recently is Metin Durmaz's firm. He is a person who is always known for his kindness and modesty.
The foundation of his being a very successful architect is based on his student years. He was a successful student at that time, and he carried the same success as a student to his business life too.
Durmaz, the owner of the most attention grabbing Turkish company of recent times, gives a detailed tour of his facilities to journalists and gives them detailed information in their interviews with him.
In one of those interviews, he stated that they work 24/7 even when the pandemic was on its peak, and pointed out that hard work is behind their success. In this interview, he stated that the works of the ultra-luxury villa project and three 7-star hotel projects are continuing at the same time.
Although hotels shine out in their projects, the company also provides services in the field of home furniture. They produce furniture to be used in areas such as dining rooms, bedrooms, living rooms and bathrooms.
Here, too, there are personalized design productions. These products, which have the highest quality and special designs, are generally requested by celebrities and the wealthy.
SAGIST GROUP is heavily preferred for furniture and decorations of luxury villas and high-star hotels. SAGIST GROUP, which is the only Turkish company doing this work in the international arena, carries out every transaction from A to Z in furniture and decoration services and carries out turnkey projects.
It is known that he has done projects in the USA, European Union countries, the Arabian peninsula and a significant part of Africa. These projects are one of the important sources of pride for both the company and the Turkish business world.
Metin Durmaz, one of the most important choices of celebrities and wealthy people in the field of furniture and decoration, has never failed to the trust shown to him. This situation allows the famous architect to choose customers easily. This allows his projects to be much more successful.
Scholarship from SAGIST GROUP to 100 Female University Students in Africa
It is very much known that Africa has special importance for the company that has signed important projects in different countries. Metin Durmaz, the owner of the company, explained that Africa is special to them and that in a way he can express his gratitude to Africa as the birthplace of humanity.
The company, which carries out successful projects in important African countries, may increase its investments in Africa in near future.
Thinking that there is an important potential here, Durmaz attaches special importance to both evaluating this potential and expressing his gratitude to this ancient land where humanity was born.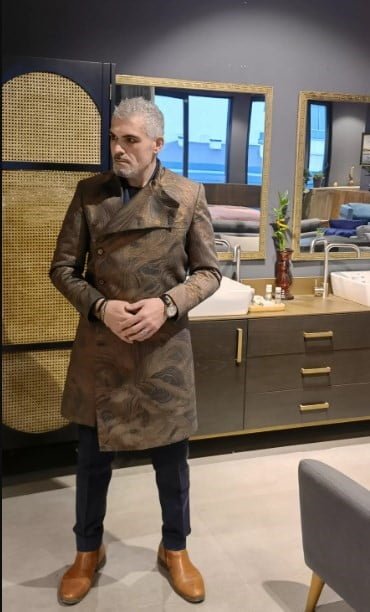 Metin Durmaz stated that he gave full education scholarships to 100 female students studying at a university in Africa through his company. Female students studying at universities in different countries of the continent, especially in Kenya, Ghana, South Africa and Nigeria, can benefit from the scholarship.
Metin Durmaz not only gives scholarships to female university students, but also he prepares them for their career path in a sense. Successful architecture students gain the right to do internships within SAGIST GROUP for 3 years.
Thus, students both get internship opportunities in a quality and world-class company, and they are trained here for their profession. A special and intensive training program is applied in order to complete the training processes successfully and without any problems.
This opportunity, which is offered to female students studying at universities in Africa, is one of the important signs that implicates how much importance Metin Durmaz attaches to Africa. It can be easily said that what is done for female students is an inspirational event.
SAGIST GROUP is Full of Success
SAGIST GROUP is a company that successfully keeps records of the past years and presents them when requested. In the interview with Metin Durmaz, these records come to the fore and in a sense, the report card of the company is revealed.
Metin Durmaz, in his statement, stated that they exported 114 million dollars last year. In addition, he stated in the same interview that they have successfully realized very large projects in Africa and the USA and that they have left a mark with their projects.
The company successfully continues its activities in Nigeria, one of the important countries in Africa, with the airport and hotel construction bids.
Durmaz, who is the owner of SAGIST GROUP, which is the most preferred and demanded company in the African continent, stated that this continent is important to him and that he admires the lifestyles and cultures of the people there.
Metin Durmaz, who succeeds in very important works in Africa and will continue to do so, considering the situation, is one of the most successful names in this field in Turkey.
It can be expected that the famous architect, who is described as the gateway to Africa, will further expand his business in Africa in the near future.
For more detailed information about SAGIST GROUP, owned by Metin Durmaz, you can visit https://www.hotelmobilya.com/ website or @sagistgroup Instagram account.