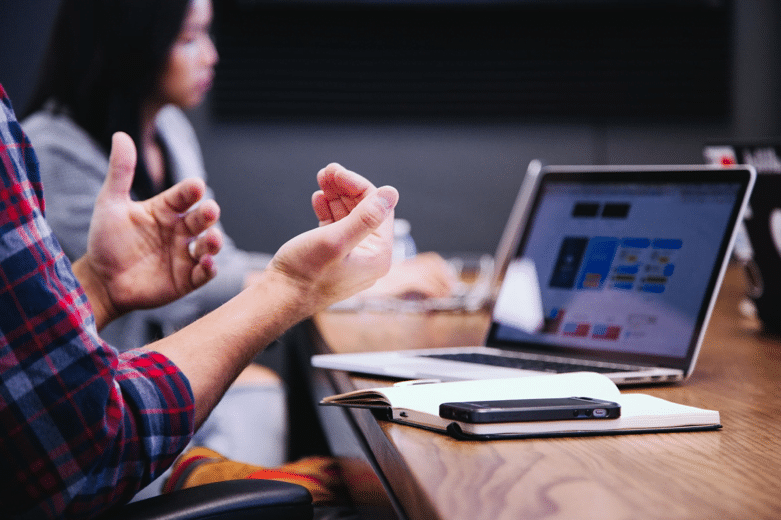 As the business world is changing due to technology innovations, higher education business programmes such as MBA courses are also implementing digitally-focused strategies in order to stay relevant. Here's how…
Introducing MBA students to disruptive technologies
There are many groundbreaking technologies being developed everyday that are replacing old technologies almost instantly(which is why they are referred to as 'disruptive'). These advances in technology greatly affect and challenge the way companies do business around the world, including how business plans are formulated for future expansion, company growth, data handling, data processing, interaction with customers and how a company retails its goods and services.
Many higher education business institutions are aware that senior figures in companies must have an awareness of disruptive technologies and knowledge of how to implement them to improve a business model and customer experience. This is why many are choosing to prepare potential CEOs and executives for such technological changes in business through courses and the curriculum they offer.
At Hult International Business School for example, students can choose to take smaller nano-courses in tech subjects alongside their main MBA course of study. The disruptive technology course at Hult offers insights into technologies such as AI, drones, the Internet of Things, 3D printing, robotics, machine learning and genome editing. This course was developed with the help of leading industry experts in disruptive technology, and covers how various innovative technologies can be used within a business model, the initiatives that are the driving forces behind such technologies, development strategies and timelines for rolling out new technologies, any regulation that must be implemented in relation to disruptive technology, and challenges that need to be overcome for a technology's full capabilities to be unleashed.
Harnessing virtual reality
Virtual reality is a technology that has exploded in recent years in terms of its advancement. Many higher education institutions are embracing this alongside other methods of learning to keep students engaged and to provide a course that is memorable. The more interactive the learning, (alongside experiential learning that many MBA students go on to have as interns at various companies), the more engaging and immersive the learning experience. Augmented, virtual and mixed realities are all being used in academic classrooms across the world.
Virtual reality is a great way to test students' knowledge of what they have learned on their course and bring real life scenarios from the business world directly to the classroom. Through the use of virtual reality in their business education courses, MBA students can also get to grips with the technology itself and become more aware of its capabilities in the corporate world.
Career mapping
Using big data in higher education, institutions such as Hult International Business School are giving students the tools they need to plan their careers for the years ahead, enabling them to identify any areas for improvement in their skill set. Hult developed a tool called the 'Career Mapper' which gives students vital details about their current career path and potential jobs they can apply for within their career sector. Hult's Career Mapper tool uses big data to give students useful information on various roles in their industry such as market demand, salary brackets and skills that employers are seeking. By harnessing such information, students can increase their chances of securing a new, better or different job, a successful promotion or taking the leap on a career change. The career mapper matches users to jobs based on their professional goals and ambitions.
Oliver Thomas, Director of Strategy and Innovation at Hult International Business School, highlights the importance of continuous career development: "These days people are changing careers four or five times in their lifetime. Even if you stay in the same field, technology is advancing things at such a fast pace, you need to constantly update your skill set," he explains. Thomas believes that investing in education is "an investment in yourself and in your future," and that the benefits of EdTech and big data tools such as Hult's Career Mapper can lead to more people advancing their own careers and increasing their skill set, giving them more professional opportunities.
Looking to the future
As the landscapes of business and technology are forever moving and evolving, more and more institutions are looking to the future and delving into the mindsets of those creating new and disruptive technologies. All CEOs and executives need an understanding of the disrupter creating a new technology that will instantly make an older one irrelevant and outdated.
A CEO also needs an awareness of how such technologies will change the future and the way a company does business with its clients and consumers, including experimenting with different business models that include new technological advancements. CEOs need to change their business mindsets to reflect the way the world is changing – looking into innovation, new ways of management, analytics and processing data.