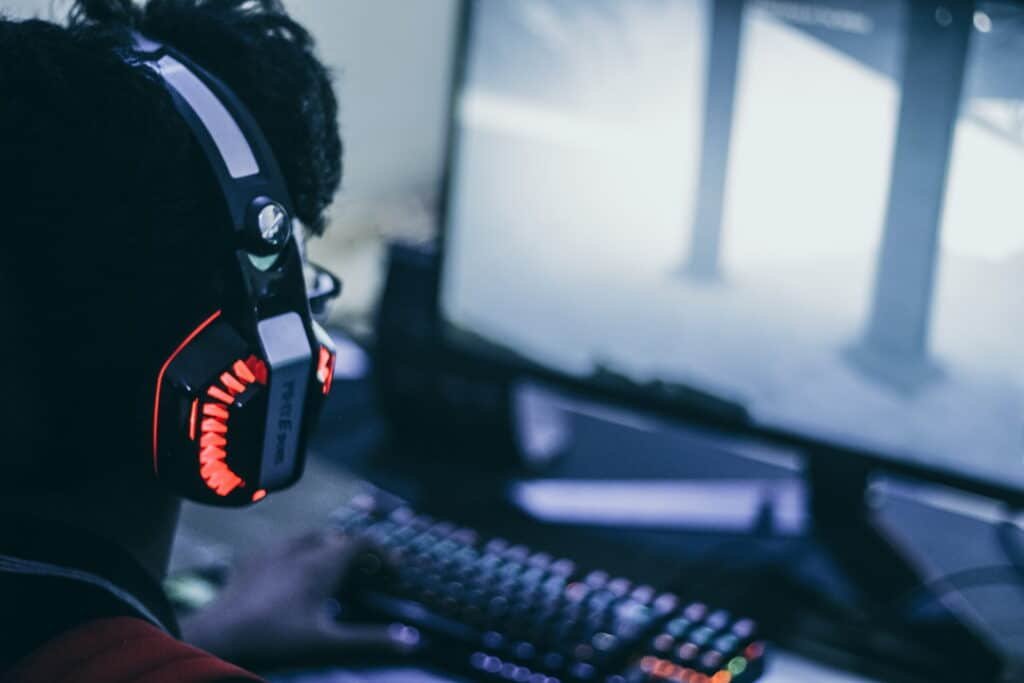 Does this imply that we will visit the renowned City-17 again soon? The answer is just below.
A future VR-compatible FPS mod called Half-Life: Alyx Levitation, created by fans of the well-liked Valve game (finally a new Half-Life.), was just made public online. This provided us with a glimpse into all the fans have created and what they still have in mind for the new mod, which should, by all accounts, transport you back to the fine, illustrious City-17 where you spent countless hours playing Half-Life 2 and its two installments.
The 7-minute gameplay trailer follows Alyx as she investigates what seems to be an abandoned skyscraper and mining operation. It was first shown at the PC Gaming Show in June, after Xbox and Bethesda's presentation of the games. Alyx is obviously not alone. Along with her are well-known Combine warriors and her adversaries, the dreaded "headcrabs", from earlier HL games.
The New Expansion Should Contain Many Previously Seen Elements from the HL Games
Levitation, which is marketed as an addition to Half-Life: Alyx rather than a total revamp, will contain all the essential components of the main game, which has been widely regarded as the best VR experience available right now. This implies that you will fight against Combine soldiers and alien headcrabs once more in this expansion and that the entire game will be presented in the same manner as Half-Life 2, which implies that this expansion will also combine shooter and horror elements (Recall Ravenholm and the "We Don't Go to Ravenholm" part of Half-Life 2?).
The mixture of meticulously prepared open fighting zones and anxious downtime appears to be very seamless. With its scale and verticality, Levitation seems as though it was created by Valve together with the Half-Life 2 game, which distinguishes its production value alone from other mods.
Will Russell Return?
The newest Half-Life: Alyx Levitation trailer made hints that Russell might make a comeback. That is not all, though. Another well-known figure from the HL games, G-Man, who is once again keeping an eye on everything you do, can be seen in the teaser. The debut trailer for Levitation suggests that you will be sent on the prowl for two resistance fighters who vanished after looking inside a strange floating structure in Sector-X of City-17.
Corey Laddo, an animator, and Shawn Snelling, a level designer, are working on Half-Life: Alyx Levitation. They previously created a number of maps for Counter-Strike: Global Offensive, a game that has been widely used in eSports and the betting industry, with the top 10 bookmakers in the UK standing out, aside from the gamers across the globe. The game, which is planned to be launched in the third quarter of 2023 and have a duration of four to five hours, should be available somewhere in the span from July to September. Additionally, the Steam store should offer the game for free.
What Makes Half-Life: Alyx Such a Hit?
We do not know about you but when we initially began playing Half-Life: Alyx, one of the first things we spotted was the grime that was hiding beneath Alyx Vance's fingernails. Even though it is so basic, it demonstrates a degree of fine detail not found in other VR games. Virtual hands typically have limited detail, are translucent, or are like gloves.
The enormous limb of a 30-foot-tall Strider that descended in front of us was the next thing that caught our attention and prevented us from continuing to examine the hands' meticulous intricacies. This made a very strong point about the vast size of these alien machines with legs like mosquitoes that we originally encountered in Half-Life 2. Prior to this, you did not take them seriously at all; nevertheless, with this realistic sense of closeness, you now must. Back in 2004, City 17, the city-gulag, left a lasting impression on gamers thanks to its completely alien sound design. Now, with full-3D surround sound, all of those recognizable sounds are even more dramatic.
Alyx is a standard Half-Life game in every manner except for the fresh viewpoint. It is organized into a longitudinal series of areas, beginning with a typical City-17 area and moving underground through commercial areas that include distilleries, cutting-edge Combine manufacturing, slimy alien nests, and more. This 15-hour campaign's chapters each have their own distinct vibe and are highly different from one another, such as a level where you must outwit an immortal foe or one where the only illumination you have is a wrist-mounted flashlight.
Of course, the major focus of this voyage is combat, but it also includes puzzle solving. You will encounter some hacking problems when attempting to open up different Combine technologies. They are not overly difficult; for instance, one involves remembering and correlating patterns on a hologram sphere. Another is a pretty unique mini-game in which you follow the flow of electricity through a wall while rotating connectors to recreate a traditional power-flow puzzle. All of these straightforward puzzles, however, make excellent use of VR's capacity to introduce a third dimension into the mix, so some of them get more challenging as they grow in size. As long as you are cautious not to accidentally trigger the mine in your hand, disarming tripwire mines while moving between rings with a blazing fuse chasing you may be extremely exciting.
The environment-related puzzles are another option. As is typical of Half-Life, moving from point A to B is frequently trickier than it seems. When the path forward does not start opening for you, you may wonder if you missed the game. You may also believe that an event that should have triggered further progress did not occur accidentally. However, after a few minutes, you will always feel bored when you realize that either the solution was clarified or that the explicitly labeled wire was there but you missed it. Everything is always there; all you need to do is understand what to look for as hints. Moments like these serve as a welcome cooldown between battle sequences and provide a counterbalance.
Conclusion
Back to the new mod: within the Half-Life community, Levitation has already caused a lot of controversies. Many fans anticipate it to match the Black Mesa mod's brilliance. Black Mesa, built by a third-party development team, is a re-release of the first Half-Life follow-up for people who are unfamiliar. After receiving Valve's approval, that game was eventually commercially launched in 2020 to tremendous applause. The makers of Levitation probably anticipate a similar level of success.
Overall, we are pleased that a new Half-Life game will be released.