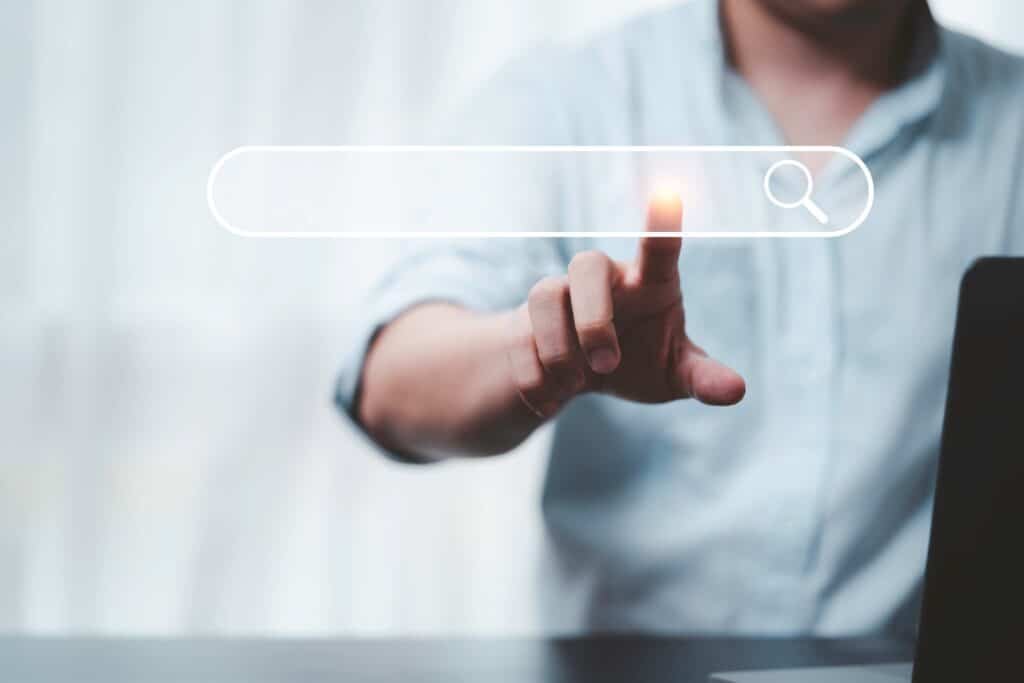 Ever wondered why certain businesses show up first when you search for something on Google? Or, how Google actually decides which website to put in the first place, second place, and so on? Well, the answer is the ranking system which is built up of a series of algorithms. Essentially, Google will crawl a webpage and gather all of the information it needs. That information is plugged through the algorithm and, in very simple terms, it will be scored. The higher a website 'scores', the higher it will be ranked.
What does Google look for in a webpage for it to rank highly?
There are two key factors that Google looks at to judge where a website gets ranked in the search results.
On-page factors:
Google will crawl the webpage and look at the quality of your content, the titles on the page, the internal links that exist throughout your site, the speed of a webpage, and a whole host of other elements. Those elements are considered on-page factors. On-page factors are important to Google. The reason Google is the most popular search engine in the world is because it produces quality results for its users. It produces quality results because it carefully analyses the web pages that it shows its users.
If you have rubbish content on the page that is clearly of no use to readers, then your website won't be favoured by Google. Likewise, if you've got a bunch of copied and pasted content duplicate content in SEO terms – you'll not be doing yourself any favours either. There are hundreds of on-page factors, but the key is good content. One statement you'll often hear in search engine marketing is "content is king" – and it's very true. On top of that, it must be obvious to the search engine crawler what the purpose of the page is. This means that titles should be relevant to the topic and keyword.
Off-Page factors:
Then there are off-page factors. The fundamental off-page SEO activity that will earn you good rankings is link-building. Link-building is where an external website (one that isn't yours), links to your website via a link. Most commonly the link will be hypertext or an image link. If you use hypertext, the text that forms the link is called anchor text (anchor text is an important term to know). Just any old backlink from any old site won't do. You need a backlink from a website that is powerful and relevant to your niche. When it comes to link-building quality is far more important than quantity. In fact, building low-quality links can really hurt a website's rankings.
If Google sees that a website has great content and some powerful (and relevant) backlinks, then it will rank very well in Google's search results.
How can you get a website to #1 in Google?
There's a whole industry around ranking websites in search engines. It's called SEO – search engine optimisation. The goal of SEO is to optimise any aspect of a website that is considered a ranking factor. If you optimise the stuff discussed in the previous paragraphs and do so better than the competition, then you'll be rewarded with some great rankings.
Why does it matter?
A website that is ranked first in Google will attract more clicks. Whilst it varies for different search terms, about 30% of searchers will click on the website that is listed first in the search results. That can result in big money for companies.
To illustrate this, imagine you run a legal business in London, and you're in first place on Google for people searching for 'law firms in London'. Well, over 4000 people a month search for that search phrase. If being in the first position gets 30% of clicks, you can expect over 1200 clicks a month. Even if just 5% ended up becoming clients, you'd have over 60 new clients a month. If, for the sake of this example, we estimate that the average lifetime value of a client to the business at £4,000, then 60 new clients are valued at £240,000. Not bad. It must be noted that the legal niche is an outlier in terms of the value of a client. But there are plenty more similar high-end niches.
Every big company that values its online presence will have either an in-house SEO expert or team or use an external SEO agency. Large e-commerce companies will routinely spend more than 5-figures a month investing in their SEO. But SEO isn't just for big companies, local businesses that can rank highly in their city for their niche can see huge increases in customer numbers. Bristol SEO Consultant Ollie Hill reports that many small businesses are almost completely unaware of how SEO can transform their businesses. If a business is easy to find on search engines, then it'll be sure to get a constant flow of new leads.  Read more at: https://www.olliehill.com/
SEO isn't as hard as people make it out to be
There are so many informational resources online related to SEO. Because of this, it seems like a much more complicated topic than it really is. Generally speaking, if you're a small business owner in a niche industry, then you should get some good SEO results fairly easily. All you need is a solid website with good content, and a few quality backlinks, and you'll probably be number one for a fair few search terms.
So many people get stuck in the informational overload that exists in SEO, and never actually just do it. Paralysis by analysis is very real for beginners in SEO. Once you've learned how to make a decent website, understand the cores of on-page optimisation (which is really easy), and know how to build a backlink, you're good to go.
Why do people find SEO so difficult?
The key reason that SEO seems so difficult is the glacial timescales involved. In 2019, instant gratification and instant access to information are everything. But in SEO, it can take over a month to get any results whatsoever. The lengthy feedback loop makes SEO frustrating so new SEO'ers, many of whom give up. It's a shame because SEO is such a powerful tool for building a business. Those that stick with SEO get amazing results every time.
Important note for beginners in SEO: High Competition vs. Low Competition
If you're new to digital marketing, understand that even the best search engine marketers will look for the least possible competition on a project. Don't try and compete in the industries where you'll be battling hundred of other SEOs examples including the insurance niche and many areas of e-commerce. Aim to get ranked highly where there is a lack of competition. There are plenty of tools out there to help discover the level of competition for a keyword. One of the most popular is Moz. Use their 'DA' metric, which (in very basic terms) scores the combined strength of the backlinks pointing to a website. If sites with a low DA are ranking highly, then that's an indicator of low competition.
Low competition doesn't have to mean low-value niches either. There's little competition in trade-related niches such as roofing, plumbers and heating engineers. Prices for roofing jobs can run well into 5-figures and even beyond.
The best way to start is to rank for local keywords – i.e. 'heating engineers Birmingham'. Local SEO is wide-open in terms of opportunities. Usually local SEO has fairly low competition, especially if you target cities and areas outside of London. Avoid high-competition industries at all costs – at least until you are experienced and have a large budget. If you do target high-competition niches, you'll be facing a huge amount of work before you see any results.