Running a small law firm means constantly striving for efficiency despite having limited resources. That's why advanced legal entrepreneurs resort to legaltech — to increase the efficiency of their teams and cut operational expenses. Adopting legal software can be a way to speed up vital yet time-consuming tasks such as contract review, — which results in hundreds of thousands of dollars saved.
Let's see how exactly small law firms save money and flourish by using contract review software.
Non-optimized contract review is a threat to efficiency
Contract review is an essential part of a lawyer's job in a small law firm. At the same time, it is a headache for a small law firm owner: it takes too much time not leaving the bandwidth for the firm to serve more clients. To put it bluntly, it results in wasted or lost money.
Some law firms hire paralegals, legal assistants, and associates to take over the contract review along with other important yet monotonous tasks. Others even have separate departments to assist with administrative tasks. But what should you do if you have less than 10 employees and no money to spare, while efficiency is everything to you?
An extension that can scan a document right in the text editor is one of the options here. Many users opt for this solution because it lets you hit several birds with one stone. First of all, it is easy to install — all add-ins are. Secondly, it allows you to stay within the editor, not forcing you to jump from tab to tab when reviewing contracts. But the most valuable benefit is, of course, saved time and money. On average, a lawyer spends about four hours manually processing the document. Using legal document software, they reportedly can review four contracts during the same time span.
Add-ins have already seen some traction in the U.S. market as a tool that helps small law firms cut costs and boost efficiency at the same time. Add-ins are also known as an instrument that does not require significant financial and time investment and has a very short learning curve.
How a U.S. small law firm cut costs by $150,000 per year
As I've mentioned before, small law firms fight furiously to stay efficient. Brinen & Associates, a seven-people law firm headquartered in the U.S., is a great example of an innovation-minded business that strives to leverage technology in order to boost efficiency. The firm has been using contract review software aiming to cut operational costs, speed up the document review, and, ultimately, provide better service to their clients.
They purchased a legal software called Loio, an MS Word extension that is quite easy to adopt and utilize. "With Loio it is really simple to learn how to work, the system is easy to roll out and set up", — Joshua Brinen, the owner of Brinen & Associates, has commented on his installation experience. The tool is expected to help the firm save roughly $150,000 on operational costs per year.
Since December 2020, Brinen & Associates has been using Loio as an instrument "to make document drafting more precise and efficient" when working with documents of any type and length. These include contracts, placement memorandums, commission press releases, and pleadings, etc. Over 10,000 legal documents in total. The software has let the firm clean up the document formatting and get rid of all the inaccuracies in a matter of seconds.
Summarizing his experience with the add-in, Joshua Brinen has stated: "Technology has come to a place now where I can compete with international law firms effectively and thus save money for those clients who choose me by using technology. That means using a bunch of different tools. Loio being an important one of them." He has added that Loio has increased "his bandwidth to take more clients and make more money."
Conclusion
In the small law firm owner's everlasting pursuit of efficiency, contract review software can be a helping hand. Letting lawyers process documents four times faster by using such tools is not only a way to cut operational costs, but also to bring more value to clients with the increased accuracy and speed of contract review.
About the author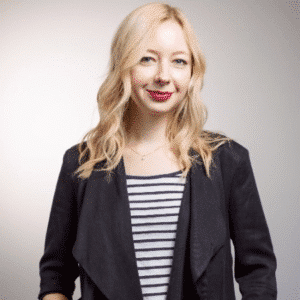 Elena Chorna is Chief Business Development Officer at Loio, AI-powered software for efficient contract review and drafting in Microsoft Word. In 2021, Loio was featured among Top 3 Free Contract Analytics Software 2021 and Top 8 Free Document Drafting Solutions Software 2021 by G2, the world's leading B2B software and services review platform. The software was also named a Legal Software Product Leader by Crozdesk.
Elena is an experienced public speaker. In 2021, she moderated Loio's free webinar "How to do better contracts to help your clients and further your career" that has enjoyed over 1,000 views on YouTube and has been featured on TEDEd.