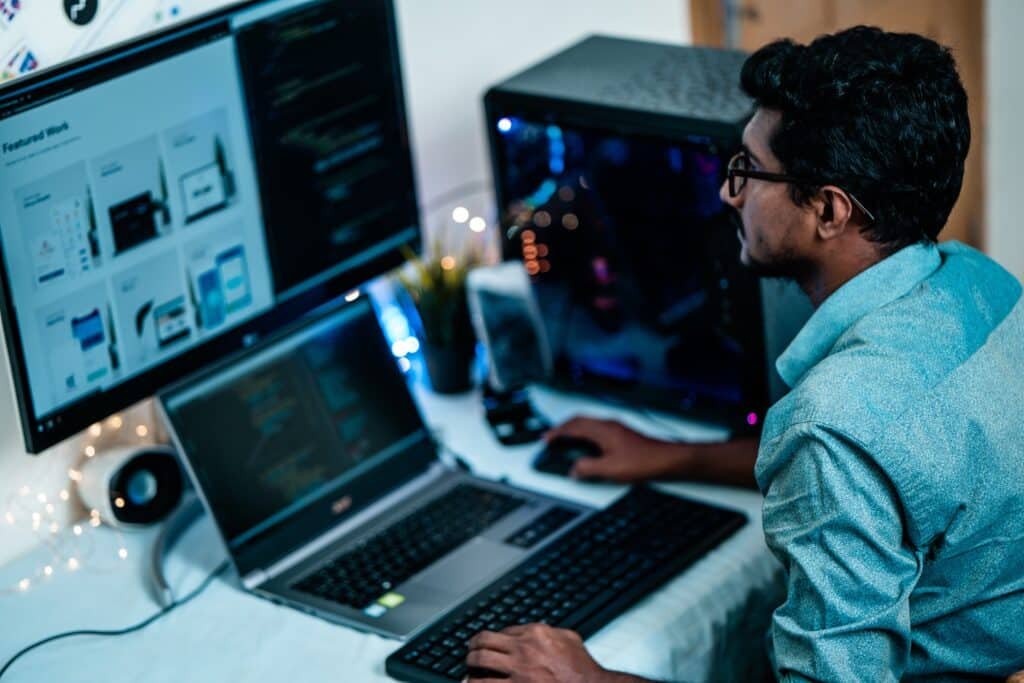 With the fast-moving advancement of technologies, consumers have been accustomed to a certain level of speed, service, and aesthetics when browsing the web. According to a recent study, consumers form an opinion about a website in 50 milliseconds (0.05 seconds) and determine if it is worth their time or not. That's exactly how long you get to make a solid first impression.
Several factors might affect such snap judgments, and website design is undoubtedly one of them. It must be not only aesthetically pleasing but functional and easy to navigate as well.
While creating a design, keep in mind that people will be viewing it from a variety of different devices with varying definitions and screen sizes. The website should be optimized for each device and perform smoothly across all platforms read more.
With a myriad of options, it can be hard to find a web design company that will match your brand's identity and values while also creating a functional website for you. When looking for an agency, you should consider several factors, such as knowing what is best for you, asking the right questions, and learning what to look for in a web design company.
Know what you want
Before you even begin looking for a web design company, you should have a clear idea of what type of service you're seeking. A web designer can only do so much for you. You should be prepared to provide some prompts, have a flashed-out brand identity, etc. which will make it much easier to arrive at the desired outcome.
Remember that you're hiring the design firm, and while they may be knowledgeable about the ins and outs of web design, it's ultimately up to you to decide which features and design characteristics your site will have. Understanding what you're looking for will help the design team and can even cut down costs for your website.
Ask the right questions
Communication is essential when it comes to selecting the best web design company. With so many companies out there all offering the same services it comes down to very specific distinctions that you must make. This can only be accomplished by asking the right questions to the possible web design agencies that you're going to hire.
If you're looking for a complete overhaul of your current website or want to build one that will generate lots of views, a good web design isn't enough. You'll need a good logo that reflects your brand, Search Engine Optimized (SEO) content, which should be implemented in the designing process for the best results, and other relevant components specific to your needs. Ideally, you want to find someone who can handle all your website demands at once, so inquire if they can provide such services or if they can outsource talent for your specific needs.
Designing a website from scratch can be a laborious process, so make sure to ask the specifics when it comes to the budget and timing. If you have a certain budget in mind, ask the agency if they can develop something that matches your goals while staying within your range. To prepare ahead, ask how long the design process will take until your site is ready to launch.
Things to look for in a web design company
The first thing you should look at when looking for a web design agency is its portfolio. If possible, choose a custom web management agency with years of experience or a company with a young reputation, but make sure that they can prove their value with their services.
The company you choose should have specialized marketing teams to assist you in optimizing your website to turn visitors into leads. Spending a little more during the design phase to include digital marketing in the design of your website can save you money in the long run. If your website contains all of the necessary components from the outset, you won't need to hire any additional digital marketing agencies.
Finally, the company you decide to work with should be able to offer the best CMS (content management systems) on the market. This will guarantee that you're able to add, edit or delete any content on your website without needing a dedicated developer on your team.
You will be one step closer to building a website that will boost your business if you know what you're looking for, ask the appropriate questions, and understand what a professional web design company should provide.