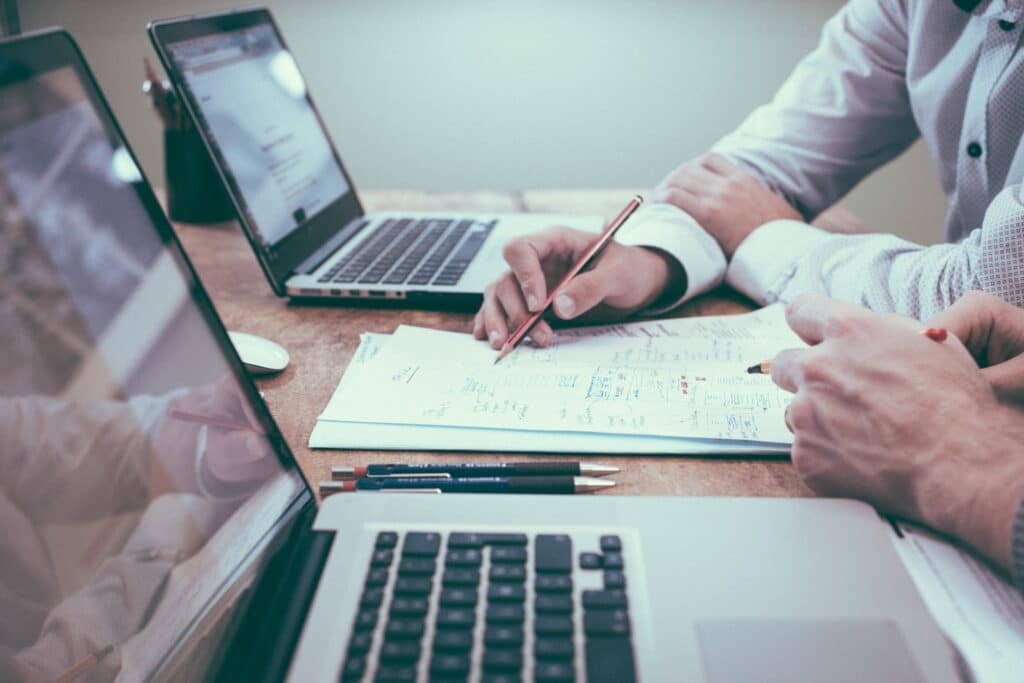 The tech industry may present a unique set of challenges to business start-ups, but when it comes to effective branding the challenges in tech are the same as those in any other industry. A brand identity needs to be distinctive and offer credible promises of value. However, in tech markets, it's especially difficult to convey and offer a value proposition.
Defining a Tech Brand
A good starting point for the creation of a tech brand is to ask what the brand promise is. What should customers feel when they think about a company or its products? Why a start-up chooses to do what it does is far more engaging and emotive for consumers than messages that simply communicate what or how.
Looking at the brand identities of tech behemoths like Google and Apple can be a source of inspiration. Google has built a brand around information sharing, in essence, it stands for discovery. Apple, meanwhile, is a brand associated with premium quality and innovation.
To be effective, a tech brand needs to change customer perceptions. Rather than being an ephemeral concept, it needs to be integrated into the consumer experience, whether that's achieved through traditional marketing channels or digital marketing strategies. Tech companies need to develop strong brand guidelines and messaging to ensure brand consistency across their various promotional outlets. 
How Gaming Studios should approach Branding Challenges
For video game and iGaming studios, shaping the perfect brand identity is ultra-important to stand out in competitive marketplaces. Particularly when it comes to operating an iGaming studio, having a solid corporate image in addition to effective branding can strengthen audience relations.  
A key focus for gaming companies is to focus on distinct competitive advantages namely, what they can offer to consumers that other games studios can't. Using iGaming as an example, the technology that powers digital slot games is largely the same throughout the industry, however, it's the unique gaming experiences that are on offer – and differ from platform to platform – which draw gaming audiences in. 
Building Inspirational B2B Brands
A different approach is needed for tech start-ups operating in the B2B sphere. While consumer-facing businesses should centre on the customer, B2B start-ups need to enable and inspire employees. In this arena, the most successful brands are truly built from the inside out – employees are at the frontline of an organisation, so they need to both understand branding strategy and "live" the brand.
Getting employees on board a brand identity isn't something that happens instantly, particularly in a new start-up. As internal stakeholders, the people that make up a tech company need to be onboarded into branding. Companies can achieve this in a number of ways, from delivering workshops that dive into the brand direction to producing brand guidelines and key messaging frameworks.
Adaptability ensures Longevity
While the big tech companies can often have the upper hand when it comes to branding, due to their extensive resources and well-equipped marketing departments, younger companies can utilise their agility and adaptability. Younger tech start-ups are typically formed by a tight-knit team, and a less-developed brand identity is a lot easier to alter. This combination allows for openness and experimentation when establishing key messaging, retaining flexibility in an ever-changing marketplace.
The tech industry is fast-paced and businesses need to adopt an "adapt or die" approach to marketing and branding. Being able to rethink a branding approach even on the fly is a powerful resource that tech start-ups can harness. A willingness to adapt to ever-shifting customer expectations and preferences will ensure longevity and could give smaller companies the edge over incumbents that are more reluctant to update their brands.
While establishing a brand identity is important, it should never be completely static. In the same way that tech companies strive to innovate with better products, company branding needs to evolve too. The more a brand can shift with the changing focus of business objectives, the more effective it will be as a business development tool.