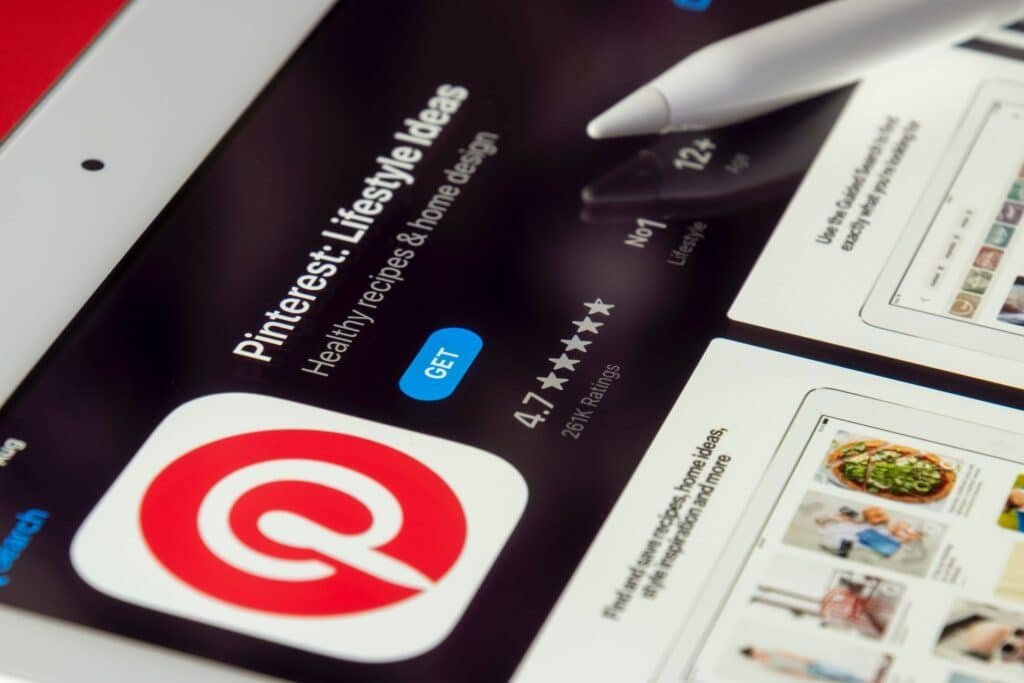 Pinterest has proven to be one of the best social media sites to increase traffic to your blog, as long as you use it correctly. However, getting started can be a challenge since there's a lot to go through. In this quick guide, we'll go through a great strategy to boost your Pinterest account and turn it into a fantastic traffic source for your website.
Increasing Traffic From Pinterest in 2022
Before you do anything, it's essential to ensure your blog has at least 30 published posts. A few more or less won't make much of a difference, but you should have enough engaging content ready for your new visitors. That way, you can use our strategy straight away.
Get Your Pinterest Business Account
If you don't have a Pinterest account, you won't be able to implement any of these strategies. Start by creating your business account (and not a personal one) so you can access these features:
Pinterest Advertising
Pinterest Business Hub
Pinterest Analysis
Pinterest Create
Update Your Profile
Once you're done with account creation, fill out your profile, and don't forget to upload a picture. If you plan to promote your content as a brand, name your profile the same as your blog. If that's not the case, use your name. Do the same for your profile picture. Use your website logo if you're focusing on your brand. If not, go with a profile image.
Mind the Keywords
Once you get to your profile description, don't forget to use the main keywords you wish to target. For example, if you plan to advertise your Etsy shop, focus on appropriate keywords, like "gifts for her", "gifts for him", "gift box for women", "best friend gifts", "handmade jewelry", "vintage items", etc. If you're looking for other ways to boost your Etsy presence, you'll find them at iproyal.com.
Claim Your Website
Once you're done with that, make sure you claim your website. Adding your website will grant you access to the Pinterest analytics option. It's a very useful feature that tracks your profile's activity and offers information on which boards and pins are doing well and which ones aren't getting enough clicks and impressions.
Create Boards for Relevant Keywords
Now it's time to put together Pinterest boards using keywords suggested by the platform. For example, if your blog focuses on handmade jewelry, you can search for it on Pinterest and get popular topics related to it. You'll get suggestions like "handcrafted jewelry", "unique rings", "custom beaded necklaces", "handmade vintage bracelets", etc.
Use these topics to put together boards that you believe will be great for saving your blog post pins. As you're writing the board description, look up all relevant keywords that start coming up when you search for your board's name on Pinterest. You can use these keywords in your board description, and you're ready to go.
Try Out Different Pins
Don't just use one pin per blog post. You should aim to have 5-10 different pins, each with a different design and title. They should target different keywords to help you reach a larger audience. For example, if you're looking to promote a pin on handmade earrings, search the keyword on Pinterest and see what's recommended.
In this case, you'll get "handmade boho style earrings", "unique silver hoops", "handmade butterfly earrings", etc. By using these keywords, you can make various pins (one for each keyword) and add them to the pin description before you save it to the board. Make sure to save each pin to a relevant board. That way, you'll help Pinterest understand what it's about.
Keep an Eye on Your Timing
Maybe you've already noticed that pinning at a certain time generates more engagement than expected. The reason for this is simple – your audience is more active at that moment. It's important to keep this in mind because saving your pins at the right time means better engagement and more clicks. Getting the timing right can be an issue, but tools like Tailwind can advise you on the best moment to use your pins.
Automation can also be very beneficial here. With tools like Pinbot, you can fully automate your Pinterest presence. You can scrape and pin unique images, repin relevant content, invite users to pin on your boards, like and comment, follow, unfollow, and much more. As long as you're armed with the best Pinbot proxies, you can take your Pinterest game to a whole new level and explode your traffic.
Learn From Your Account Stats
Keeping a close eye on your analytics is crucial to growing your engagement. It gives you information on top boards and pins sorted by impressions, engagements, pin clicks, outbound clicks, and more. This data will help you recreate your most popular pins and save them on boards with the most impressions. As long as you keep duplicating your most popular pins using different designs, you'll be fine.
In Conclusion
Generating traffic from Pinterest takes a while to get going, but it's definitely worth it. Make sure you stay active once you start. Upload new pins every day or at least 3-4 times a week. Keep tracking the ones that receive the most clicks and impressions. Analyze them, use the same formula on new pins, automate the process as needed, and you'll see your traffic grow in no time.