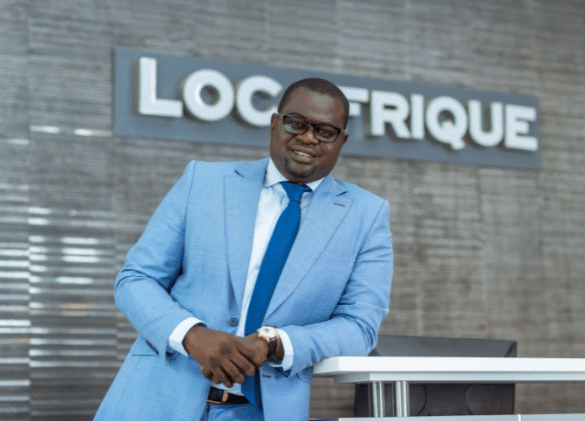 Senegal is a land full of talented people whose entrepreneurial initiatives are essential to the country's economic development. Among these prominent individuals is Khadim Bâ, a well-known figure in the industrial sector and a businessman concerned about the immediate future of his fellow citizens. The unusual destiny of this young man easily merges with that of his country of origin, which he has never really left and for which he feels a particular attachment. Below is a look back at an exemplary career in the service of Senegalese development.
An exemplary business family
If Khadim Bâ is so comfortable with the business world, it is undoubtedly because he comes from a family that is passionate about the entrepreneurial adventure.
To prove this point, one only has to look back to the industrial investment initiatives his maternal grandfather undertook. In this respect, Idrissa Gueye is regularly considered as one of the first citizens of the country to have actively engaged in this field. According to Khadim Bâ himself, he also proved a real mentor when chairing the Kaolack Chamber of Commerce.
It is out of this stimulating family environment that the young man very quickly undertook studies abroad. He first headed for the capital of France, Paris, to pursue a degree in Business Administration. He then moved to Canada, where he specialised for four years in oil and gas management at the prestigious HEC Montréal. There, he graduated with a Bachelor's degree, thus completing his studies in Business Administration. It was precisely during his years of training that Khadim Bâ seriously thought about returning to his country and applying his new skills to the economic development of Senegal. He then did so in the early 2000s.
His first steps towards success
During his years of studies in the field of hydrocarbons, Khadim Bâ thought about strengthening Dakar's influence on the economic level. The young graduate wished to develop the country's refining capacities and improve the synergies between the various players in the business world. His intuition will never fail him, as large quantities of oil and gas are discovered in Senegal between 2014 and 2016.
In 2010, Khadim Bâ took over the West African Leasing Company, better known as Locafrique. As CEO at the age of only 25, the young man endeavoured to restructure the debt of the company, which was bankrupt at the time. Ten years later, the company became the first financial institution with a banking vocation in Senegal. With a balance sheet total of more than 100 billion FCFA (a little more than 152 million Euros), the company is also the second largest in the WAMU (West African Monetary Union) zone.
The refocusing of activities on "high-potential" sectors has thus enabled local SMEs to have easier access to financing solutions at preferential conditions. This willingness to help his country's entrepreneurs will henceforth be at the centre of his policy.
Due to the excellent results obtained with the Locafrique Company, Khadim Bâ will very soon attract attention on the international scene and obtain essential partnerships to boost Senegalese agriculture on an economic level. One example is the partnership with the United States Agency for International Development (USAID), signed in 2013 for a period of ten years, which has enabled the release of no less than 12 billion CFA francs (the equivalent of 18.3 million Euros). All of this is for the benefit of local producers, based mainly in the Senegal River valley.
A vision of tomorrow to reach out to the neediest
With successful investments in the field of energy, recalling an exceptional 34% stake in SAR—the oldest refinery company in West Africa in 2017, Khadim Bâ is committed to give meaning to each of his actions in the service of the population. He later carried out several charitable and humanitarian actions, most notably with the Keur Jambar Yi medical and social centre. This military hospital based in Ouakam was able to install more modern equipment to serve individuals wounded during the war.
In the relentless struggle against COVID-19 and the spread of the epidemic, Khadim Bâ also distinguished himself by responding favourably to the appeal launched by the African Union. An outstanding donation of USD$500,000 (nearly 250 million FCFA) was combined with financial support of USD$1,500,000 (750 million FCFA) for the Senegalese population.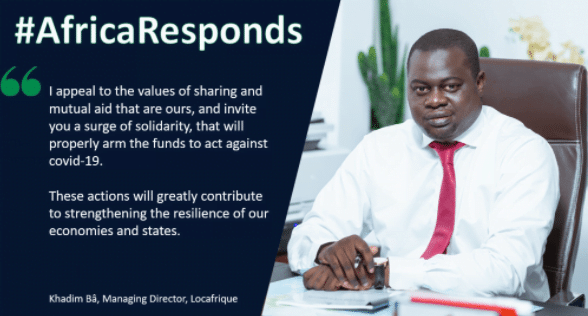 Nowadays, it seems that Khadim Bâ's personal and professional fate is being permanently played out in his country of origin. Although he regrets not being more available because of a busy schedule and the constraints imposed by physical distancing, the entrepreneur and father of four encourages individual initiatives to come forward directly on his blog. Innovators and aspiring entrepreneurs now know what they have to do if they need a helping hand from a generous benefactor.