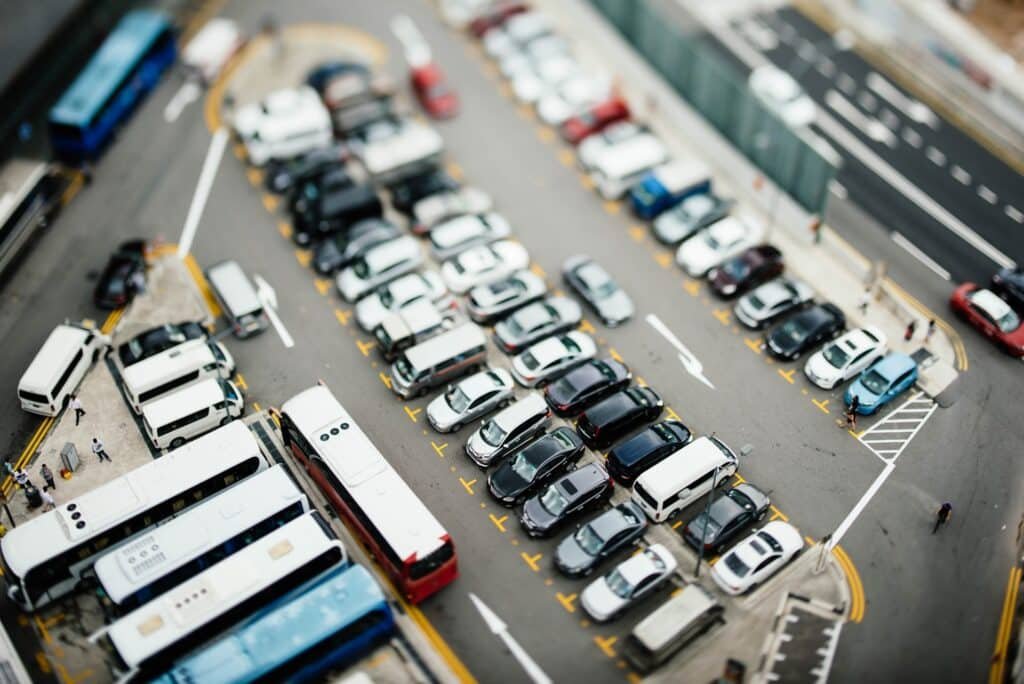 Fleets come in a variety of sizes and business models, so insurance coverage should also be flexible enough to cater to all of them. Newer and smaller fleets may only need basic insurance coverage, while larger fleets need the coverage that only full motor fleet insurance can provide.
What exactly is full motor fleet insurance, otherwise known as comprehensive fleet insurance, and what is eligible for it?
What is Comprehensive Fleet Insurance?
Comprehensive fleet insurance is considered the most expensive out of all insurance tiers, and for a good reason. It gives fleet managers and owners more protection in terms of third-party liability, damage, and loss. While the inclusions of full motor fleet insurance vary depending on your provider, all of them cover the following:
Third-party liability – this covers damage and loss to other parties' vehicles and drivers. This usually comes into play if your driver is responsible and pays the victims for damages and injuries. As a result, this coverage protects you and your drivers from legal liabilities.
Protection from fire and theft – While third-party liability pays for damages and loss to other parties, this benefit provides financial assistance for your driver and vehicle. This includes medical treatment for injured drivers and repair/replacement for vehicles.
Aside from protection against fire, theft, and vehicular accidents, most comprehensive fleet insurance also covers situations outside of human control, such as weather conditions.
How Do I Get Comprehensive Fleet Insurance?
Technically, anyone can apply for comprehensive fleet insurance, as long as they can pay the premiums for it. Of course, full fleet insurance is not for everyone. Some providers are strict when offering full motor fleet insurance and have requirements that you must pass before you become eligible for full insurance coverage.
Common requirements include:
A minimum number of vehicles – Some providers prefer fleets with at least five vehicles, while others require you to have more than seven vehicles before offering full coverage.
Drivers must be employees – For both your protection and their own, providers often offer full coverage to fleets whose drivers are full-time employees. This means that if you hire drivers on a contractual basis, you may not be eligible for full coverage.
Limitations on industries – Some providers only offer full coverage to specific sectors and exclude industries that deal with the transportation of hazardous items, chemicals, and toxic waste.
Although full motor fleet insurance may be the most expensive of the bunch, there are ways by which you can make premiums more budget-friendly for your company:
Choose vehicles that are known for their safety features. The more "danger-prone" your vehicles are, the higher your premiums will be.
Hire drivers with clean records. If your drivers have a history of violating traffic rules and getting into accidents, you will end up paying more in premiums. Driver age also comes into play as most providers prefer younger and healthier drivers.
Look for insurance companies that offer discounts for multiple vehicles. Some companies offer lower premium rates the more vehicles you put under your insurance policy.
Comprehensive fleet insurance may be expensive, but it gives you full protection against many incidents and unforeseen circumstances. Don't wait until you find yourself in a situation where you find yourself in deep trouble simply because your current insurance failed to provide you with ample protection. Talk to a fleet insurance provider and see if you're eligible for full insurance coverage today.