History of product management
The concept of product management was born in the 1930s by a 27-year-old marketer called Neil H. McElroy from Procter & Gamble, he wrote a 300-page memo on the concept of a brand man to manage a company's products.
In the late 1930s whilst working as an advisor at Stanford University, he influenced two young entrepreneurs called Bill Hewlett and David Packard. Bill and David were to go on to launch Hewlett-Packard in 1943.
They implemented the brand man philosophy they learned from McElroy, which allowed them to be able to sustain 20% year-on-year growth for over 50 years from 1943 to 1993, a remarkable achievement.
Toyota added to the process with JIT manufacturing and Kanban until the 1970s when tech companies developed lightweight processes. The agile process was developed in the 1980s and further improved with the agile manifesto with its 12 principles written in 2001.
In 2017 the radical product thinking framework was developed by Radhika Dutt with a free downloadable toolkit to help businesses systematically build world-changing products. Radical product thinking has been used by start-ups, multinationals, and government agencies.
What is product management?
Product management is a business process that includes the entire product lifecycle from idea to market launch, it covers the planning, research, development, launch and then management of the product or service.
McElroy's original concept of the brand man would be translated into today's product manager who would be responsible for ensuring that the product or service meets the needs of the target audience and the business strategy whilst managing the product lifecycle of physical and digital products.
What is a product manager?
A product manager creates a roadmap by looking at competitor intelligence, competitor analysis, consumer research and industry trends, the roadmap enables departments to align to the product vision for the company's products. A Product manager's role may also include marketing, forecasting, profit and loss and product development.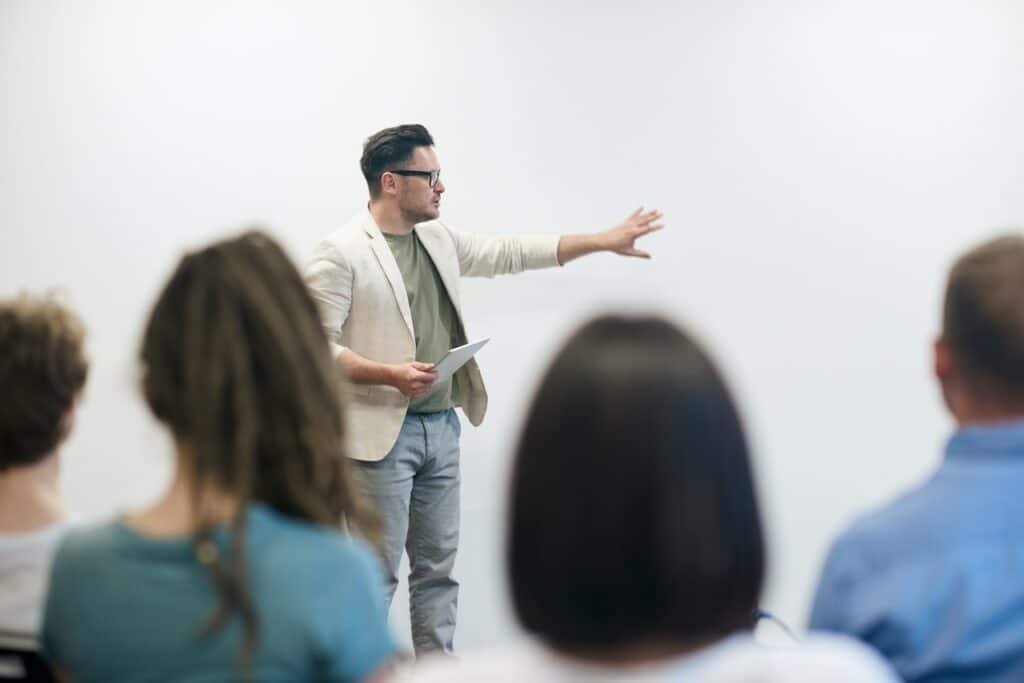 Product Managers
The product manager's role is pivotal to the success of the products they make strategic product decisions, guide products and are often visionaries who improve the business's products or services. Product managers are leaders within their organisation who expertly bring together departments around a shared vision to solve problems to meet customer expectations.
About Radical Product Thinking
In the last decade, we've learned that the key to innovation and building successful products is to iterate quickly. Unfortunately, for every product that found success by over-relying on iteration, there's a vast graveyard of failures that you never hear about.
Trying many things and pivoting often is one of the main reasons startups run out of money. But even if your company has a war chest of funding, frequent pivots leave employees feeling confused, directionless, and demoralized – it's bad for growth. Iterations and pivots are like silver bullets. How can you use them sparingly and deliberately?
This is where Radical Product Thinking comes in. Radical Product Thinking is a methodology for building successful products systematically. It helps you rethink your product and translate your desire for change into reality through the five elements of the methodology (vision, strategy, prioritization, execution and measurement, and culture).
Be prepared to toss out everything you know about a good vision and learn how to measure progress to create revolutionary products. The best part? You don't have to be a natural-born visionary to produce extraordinary results.
The RPT methodology has been adopted by organizations around the world including startups, multinationals, nonprofits, and government agencies. To learn more about how you can systematically build world-changing products, you can get the Radical Product Thinking book and you can also download the free product management toolkit.