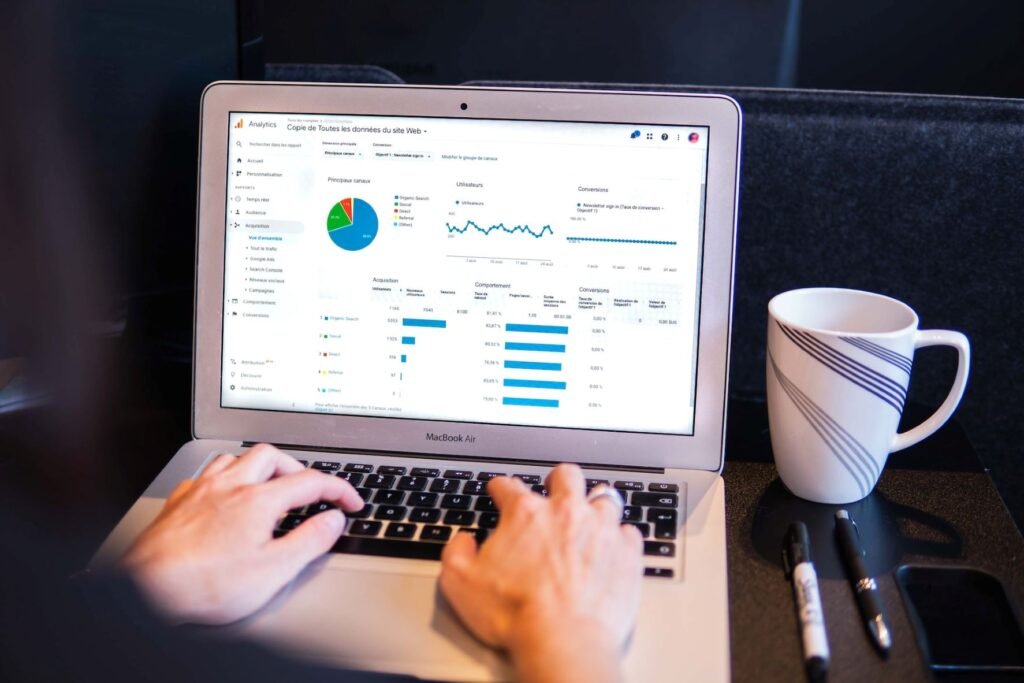 The virtual world is a rich storehouse of information. It would take years and years for any business establishment to sift through it and make what will be of use to it. Additionally, this wealth of information is continuously growing. It is why companies are desperate to hire data analysts.
They have the requisite skills to interpret and collect, analyze, and store the specific data that the concerned organization requires. Their comprehensive reports suffice to identify trending practices in the relevant industry. As a result, the establishment manages to stay in alignment with, or even ahead of its competitors.
Think about it! There is a data boom in progress. You can initiate a lucrative career, if only you possess the knowledge and talent. However, you cannot do it on your own. You will have to approach a dependable Data Analytics certification training provider with experienced professionals for valuable training.
Now, what are the roles you will take up after you qualify?
Determining your Business Establishment's Goals
Every organization desires to fulfil specific short-term and long-term objectives. You may peruse them on your own. However, it would be better to consult the management, data scientists, and IT teams for better comprehension. You should have the whole picture in your mind.
Then again, this is not the only time that you need to collaborate with others working in the same enterprise. You must remain in touch with database developers, data architects, executives, marketers, and salespeople, regularly. Your success depends upon how you behave as a team member. Remember that healthy communication amongst all is the key to meeting organizational goals.
Mining/Collecting of Data
After gaining clarity, you may begin collecting/mining requisite data from the World Wide Web. However, what places will you explore? E-Newspapers and e-magazines have interesting and informative articles on various topics. Then again, you may go through social media websites, for they focus on the here and now in their reports. Other options are educational websites, websites of competitors, blogs, and forums. Similarly, you may browse through existing data in the organization's database too. Thus, garnering data will be your most important role throughout your career.
Cleaning/Analyzing of Collected/Mined Data
Note that whatever data you gather from the virtual world will be in a raw and messy form. Does your company require all of it, or only some of it, to answer specific questions or fulfil particular objectives? 
Therefore, you will have to bring different programming languages and statistical tools into play for analyzing the data. They will utilize computational and mathematical algorithms for identifying diverse patterns in the raw data. Some useful tools are Google AdWords, Google Analytics, Microsoft Excel, Google Tag Manager, SQL, Tableau, SAS Software, etc.
Embed Youtube Video URL here: https://www.youtube.com/watch?v=nLFl9ke2QiY
Then again, the analysis should take place in a very logical manner. For instance, predictive analytics provides answers to what will possibly happen in the future. To illustrate, you may identify new trends that may enter the marketplace by exploring existing ones. 
Descriptive analytics, on the other hand, lets you know what happened. It is akin to storytelling. Diagnostic analytics, similar to medical diagnoses, provides reasons for something that has occurred. For instance, it can help a manufacturer understand why stoppages and delays are happening. Prescriptive analytics focuses on actions that the company needs to take. They are solutions to problems.
Due to this cleansing process, your establishment will be able to access organized information to formulate vital decisions.
Storing Organized Data
Your employer will have to expect you to have a good database in place. Towards this end, you will have to display your talent in setting up an electronic storehouse. The database must be able to reveal information in various categories to various departments. In other words, people should find it easy to access whatever they need rapidly. Furthermore, they should be able to comprehend the information that you have provided.
Thus, ensure that you use a good design for your specific database. Regular updating and maintenance are imperative too.
Recognizing Patterns and Trends
Note that your employer wants the company to race to the top as quickly as possible! Therefore, you will have to be vigilant in gathering information about ongoing trends and changing patterns in the marketplace. They could be long-term or short-term in nature. Similarly, you will have to figure out correlations from complex datasets.
Such insights are valuable. They will help you analyze past and present business performances. You will also be able to let the management know where the company's existing practices and operations will take it in the future. If necessary, recommend that they initiate specific changes in functioning.
Presenting of Reports
Your management will like to remain informed about everything. Therefore, you will need to prepare detailed, concise, and comprehensive reports about what you have discovered. You may present them on a weekly, monthly, quarterly, or yearly basis. It all depends on company policies.
The audience must remain engaged and attentive. Therefore, do not confine your efforts to writing out long stories about your activities! Do go ahead with the creation of eye-catching graphs and charts too. They should suffice to present statistical information excitingly. 
They should evoke visualizations of what can "make" the company and what can "break" it! In case you have a good sense of humour, it would be good to let the audience know about it! Such presentations will help the management realize what is going right and what is going wrong with the organization! They will be able to formulate strategies or modify existing ones to improve the current scenario.
The best thing about being a data analyst is that you will never have to look for another job! Additionally, it pays rich dividends, for modern business establishments are desperate for your services. Just make sure that you keep updating your knowledge and skills. It will help in setting yourself up as an expert in everything to do with data.