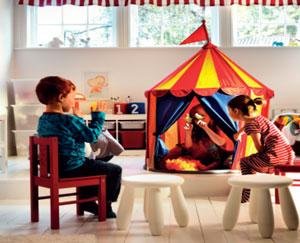 The familiar blue and yellow colours of the IKEA logo (also the colour of the Swedish flag) can be seen on stores in 18 retail parks located throughout the UK. Founded in 1943 by Ingvar Kamprad in the farmlands of Småland Sweden, the IKEA name combines his initials (IK) with the first letters from the names of the farm and village where he grew up - Elmtaryd
and Agunnaryd (EA). From these small beginnings, IKEA today has 135,000 employees (co-workers) working in its 303 stores in 26 countries across the world. In 2013, 212 million copies of its well-known catalogue were printed in 29 different languages.
To be so successful IKEA has developed over time, a wellplanned global network manufacturing operation that distributes its products in a productive and efficient way. With the vision "To create a better everyday life for the many people", IKEA's business strategy is "to offer a wide range of well-designed, functional home furnishing products at prices so low that as many people as possible will be able to afford them".
IKEA achieves quality at affordable prices for its customers by building long-term supplier relationships, investing in highly automated production and by producing large volumes. The IKEA vision goes beyond home furnishing products, it wants "to create a better everyday for all people impacted by our business." The drive and focus of the company is to offer inspirational, functional, affordable and sustainable products to as wide a range of consumers as possible. This drive and focus is in line with its values and vision.
This case study explores how IKEA's strategy underpinned by its vision, values and mission focuses on growth in three main areas: quality products at low prices through its design processes, a sustainable future through its People and Planet Positive approach and how its co-workers are an essential part of this growth strategy.
Vision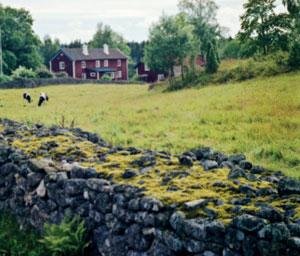 A vision for companies, like IKEA, outlines what the business wants to achieve. A vision is an aspirational and inspirational view of where a business wants to be, it helps to position the business and provides a focussed direction for the future. The IKEA vision is the foundation for its growth strategy.
"We want to make sure that IKEA is accessible, so that more people can create a better everyday life at home. We re-invest a majority of our profits in existing and new IKEA stores, as well as in product development, sustainable solutions and by continuously lowering prices to our customers."
A business will also have a mission statement, whereas the vision is what the business wants to achieve, the mission statement sets out what the business does why and how it does it.
Both the vision and the mission statement link to the overall corporate objectives:
Vision – which inspires customers, stakeholders and motivates employees to achieve objectives;
Mission statement - which communicates the goals of the company to customers, all stakeholders, including employees.
Providing quality home furnishing products at affordable prices is the basis of the IKEA vision, business idea and concept. The thinking behind all the development of IKEA's products is that low prices make well-designed, functional home furnishings available to everyone. IKEA's goals are to constantly do everything "a little better, a little simpler, more efficiently and always cost-effectively."
Values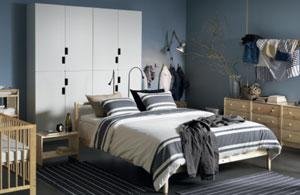 Having a vision and mission statement are important, but a business also needs a set of values. Values are the beliefs and guiding principles that influence the activities of the business and how it operates. IKEA's values guide all its activities and are based on the belief that every individual has something valuable to offer. These values help to set the culture within the company. Culture is the assumptions, beliefs, behaviours and routines that are the characteristics of the company.
For IKEA, its culture is based on a 'spirit of togetherness, enthusiasm and fun' IKEA's culture is based on a strong set of values that steer and support its vision, the following are examples of its values:
One of the ways IKEA finds out about the needs of its customers is by undertaking home visits. Every year thousands of homes are visited so that IKEA can gain feedback and ideas on what sort of products its customers are looking for, these ideas are then used as the starting point of the design process. For Marcus Engman, Design Manager 'Meeting people in their homes is the best way for us to learn more about their needs, dreams and living situations. And that helps us create even better living solutions. Home visits aren't only important for developing IKEA products, they also help us create solutions that are relevant on a local level.'
Togetherness and enthusiasm – IKEA believes that by working together, its co-workers have the power to solve seemingly unsolvable problems. For example, from the early stages of the design phase, IKEA product developers and designerswork with a diverse team of technicians, manufacturers and specialists. This special partnership helps to keep product prices low and to find the latest techniques to create products the 'IKEA way'.
Cost-consciousness – this value is about maintaining products at low prices through keeping costs low.
Togetherness – this value emphasises the importance of IKEA co-workers having mutual respect for each other, customers and suppliers. IKEA works side by side with individual suppliers directly at their factories. This enables the company to use the most efficient, cost-effective and creative ways to bring their designs to life. "It's this special spirit of togetherness that allows us to make advances in smart product design, packaging and distribution."
Accept and delegate responsibility – IKEA promotes its coworkers with potential and the culture helps to stimulate them to exceed their expectations. As Petra Hesser HR Manager says "You can always be yourself, everyone has a voice and it's a company that encourages open dialogue. IKEA wants co-workers that can help build on that culture - straightforward and down-to-earth people with a willingness to learn."
Leadership by example – for IKEA this means that its managers act according to the IKEA values and create an atmosphere of well-being and also expect the same from their co-workers.
IKEA's values guide it in everything it does and allows the company to maintain the highest ethical standards and to be a good partner in society.
Mission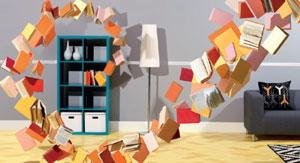 A company's mission builds on its vision and values by setting out how it intends to implement the vision in the long term. IKEA's mission focuses on sustainable long term growth by investing in the future which benefits its employees, customers and suppliers. IKEA invests the majority of its profits back into the business, into existing and new stores, product development, sustainable solutions and by continuously lowering prices for customers. IKEA's mission is based on its belief that sustainability should not be a luxury good but affordable for the majority. Several examples of this approach are listed below:
During 2013, as part of its sustainability drive, IKEA reached its goal of phasing out wooden pallets from its global transport network; it now only uses paper pallets and loading ledges. Cotton is used in many of IKEA's products. Because conventional cotton farming is often harmful to the environment and the people who grow it, IKEA works with the cotton farmers to raise social and environmental standards, and strictly prohibits child labour in its supply chain. 72% of the cotton used is from more sustainable sources certified by the Better Cotton Initiative, of which IKEA is a founding member.
IKEA supports projects that benefit more than 110,000 farmers helping to halve their water and chemical pesticide use, and cut the use of fertilisers by one third in some regions. This in turn helps to increase farmers' earnings. The company is aiming to sell 100% sustainably sourced cotton by the end of 2015.
When designing new collections IKEA's designers, product developers and technicians work closely with local suppliers, with all the development work undertaken at the manufacturing sites. Activities such as this together with getting a first-hand experience of the end user (the customer) of a product through the home visits, aids IKEA designers in having a better understanding of the functionality and requirements of a product, for example, how it would be used and where.
Strategy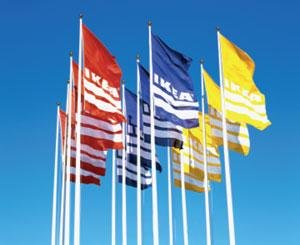 Strategy is a plan that turns the vision and mission of a company, underpinned by its values, into a set of actions that gives a business a competitive advantage in the market. IKEA's strategy has always been to design and develop products based on consumers' everyday needs, keeping prices low and providing functional, attractive and reliable furnishings and solutions. Sustainability has been at the root of IKEA's strategy throughout its evolution. In 2012 it launched its People and Planet Positive sustainability strategy, which sets out the company's approach to achieving positive social and environmental impacts. This sustainability strategy brings all the elements of vision, values and mission together to drive innovation and transform the IKEA business. This will strengthen IKEA's competitiveness by securing long-term access to important raw materials and energy supplies, maintaining and developing its supplier base, developing relationships with co-workers and customers, and increasing market share.
For example, IKEA is one of the founding members and the largest purchaser (in the retail sector) of the Forest Stewardship Council (FSC) certified wood, which is still in relatively limited supply globally.
IKEA works with 21 foresters to ensure that all wood is sourced in compliance with the Company's strict sustainable forestry standards. Over 30% of the wood used to make products is currently from more sustainable sources - this is wood that is recycled or comes from FSC certified sources. IKEA aims to have increased this to 50% by 2017.
By 2020, IKEA plans to renewably produce as much energy as it consumes in its operations. It owns and operates 137 wind turbines globally and currently has 550,000 solar panels on its buildings, with plans in place to install more. In 2013 it produced renewable energy equivalent to 37% of its total energy consumption. The company also plans to offer the most energy efficient home appliances on the market, at the lowest price. By 2016, its full lighting range will have switched LED bulbs that last for 20 years and use up to 85% less energy than incandescent bulbs.
The company is also working to inspire millions of customers to live a more sustainable life at home, introducing innovative products and services to help customers use less energy and produce their own renewable power, save and recycle water and reduce and recycle waste.
IKEA's strategy is also aimed at its co-workers. Forexample, its diversity and inclusion strategy includes the goal of having women in half of all management positions at all levels across the business. IKEA also encourages coworkers to participate in community involvement activities in their local area.
By August 2020, more than 500 co-workers from around the world will have participated in IKEA Foundation 'I Witness' trips by visiting school and community based programmes run by UNICEF and Save the Children which are supported by the IKEA Foundation's annual good cause campaigns.The IKEA Foundation is a charitable organisation that donates tens of millions of Euros to charities each year through funds set aside from IKEA profits. The Foundation supports organisations which fight the root causes of child labour in countries such as India and Pakistan.
Other programmes include empowering women and girls through education, skills training, improved healthcare, or providing a loan to set up small businesses. Such projects have already benefitted over 100 million children.
Conclusion
IKEA is a long established company which has maintained the IKEA Concept from its original foundations. The IKEA Concept exists in every part of the company, from design, sourcing, packing and distributing through to the IKEA business model. This case study has shown how IKEA's vison and mission and its strong values both contribute and drive the development of its sustainable strategy with the overall aim of helping more people live a better life at home. A business strategy is not simply about creating a competitive advantage, but by having a clear vision of what it wants to achieve underpinned by strong values, means that a company can still be a market leader but not compromise on its integrity as a business.