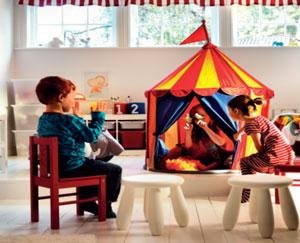 The familiar blue and yellow colours of the IKEA logo (also the colour of the Swedish flag) can be seen in stores in 18 retail parks located throughout the UK. Founded in 1943 by Ingvar Kamprad in the farmlands of Småland Sweden, the IKEA name combines his initials (IK) with the first letters from the names of the farm and village where he grew up – Elmtaryd and Agunnaryd (EA). From these small beginnings, IKEA today has 135,000 employees (co-workers) working in its 303 stores in 26 countries across the world. In 2013, 212 million copies of its well-known catalogue were printed in 29 different languages.
To be so successful IKEA has developed over time, a well planned global network manufacturing operation that distributes its products in a productive and efficient way. With the vision "To create a better everyday life for the many people", IKEA's business strategy is "to offer a wide range of well-designed, functional home furnishing products at prices so low that as many people as possible will be able to afford them".
IKEA achieves quality at affordable prices for its customers by building long-term supplier relationships, investing in highly automated production and by producing large volumes. The IKEA vision goes beyond home furnishing products, it wants "to create a better every day for all people impacted by our business." The drive and focus of the company are to offer inspirational, functional, affordable and sustainable products to as wide a range of consumers as possible. This drive and focus is in line with its values and vision.
This case study explores how IKEA's strategy underpinned by its vision, values and mission focuses on growth in three main areas: quality products at low prices through its design processes, a sustainable future through its People and Planet Positive approach and how its co-workers are an essential part of this growth strategy.