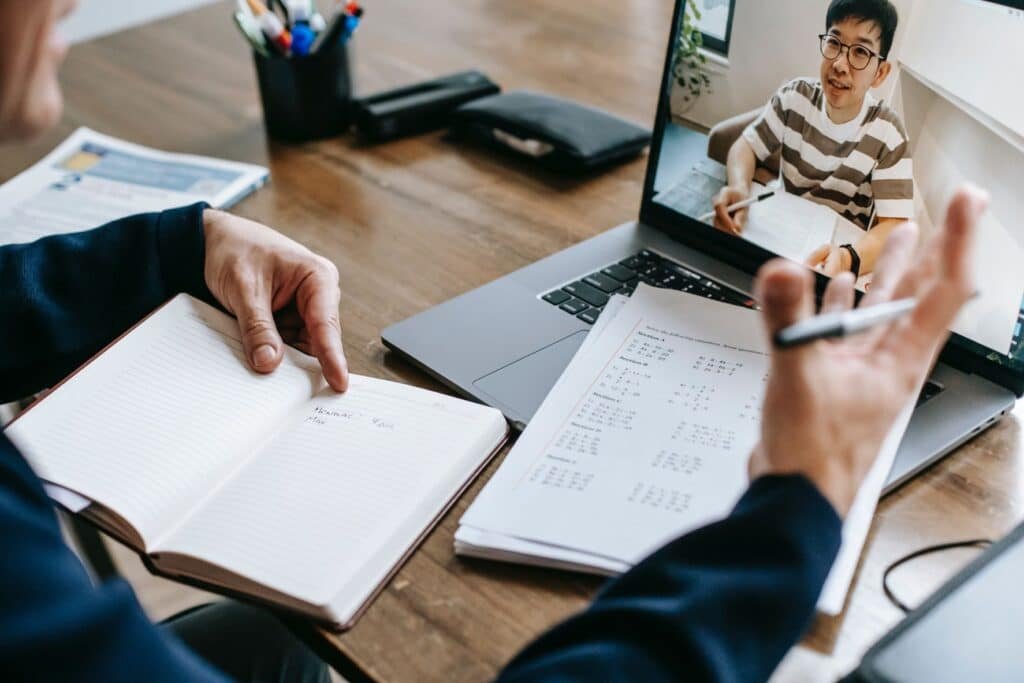 If you're a teacher considering a career change, as many have before you, and are wondering if the leap from teaching to entrepreneurship is possible, the answer is: yes it is – but tread carefully. Tutor House founder, Alex Dyer, is one of the several entrepreneurs who has embarked on such a leap and his story is a highly illuminating one for those looking to follow in his footsteps and disrupt the EdTech industry.
The origins of Alex's entrepreneurial journey can be traced back to his early teaching days when he had a chance to observe a fundamental flaw at the heart of the British education system. Alex taught Psychology at a London school for the better part of a decade. As a teacher, he had first-hand access to the trenches of classroom life and was able to observe up close the ways in which young people absorbed information. As Alex explains, "it was clear that optimum learning involves active communication and building reciprocal bonds between teacher and student.
"In our current school system, too much emphasis is put on passive, one-way student-teacher relationships in which learners are encouraged to listen and process silently over actively engaging with the information that is being communicated." Alex found this apparent mismatch between classrooms and workplaces, in which managers are taught to encourage collaboration and teamwork, baffling, to say the least.  
At the centre of this issue, as Alex observed, were class sizes. In a room of 30+ students, teachers have no choice but to manage them like a herd. Logistically, the gold educational standard of 1:1 interaction is simply not accessible within a mainstream classroom environment. The problem evidently lies with a shortage of teachers. With teacher drop-out rates reaching an all-time high (studies show that one in three UK teachers now leave the profession within five years), the face of the school-based teaching profession has been looking more and more depleted for the last decade. 
However, while there may be a limited number of those qualified to teach in schools, this is a problem that does not extend in the same way to private tutors, who can be far more flexible in their approach. Tutoring provides a potentially very lucrative means of earning a flexible income and has of late been increasing in popularity significantly.
Alex concluded that the solution to this complex web of problems within mainstream education lay in creating a vast network that would connect tutors with students, wherever both parties may be situated in the country. And thus an online tutoring platform was born. Tutor House developed into an intuitive, user-friendly platform matching students with tutors at affordable prices. In the interests of maximum flexibility and choice, lessons would take place primarily online, allowing tutors to build an extensive clientele right from their bedrooms. 
The early stages of developing the business were not without obstacles. As it turned out, several other entrepreneurs had had the same idea as Alex at approximately the same time, and various other tutoring companies were starting to pop up. So, he knew he had to create a model that stood out and provided a unique offering.
Alex's experience in teaching was at the heart of his approach to this challenge. From day one, he prioritised an active relationship with the tutors who were admitted onto Tutor House's platform. Being selective in the tutor recruitment process was essential for ensuring not only that the platform was populated exclusively by the highest quality tutors but also that a rigorous and detailed training process could be carried out for each one. Quality over quantity was and is Alex's mantra and in-depth training remains a fundamental aspect of Tutor House's ongoing success.
Beyond the initial difficulty of standing out among competitors, an early challenge was the waiting game inherent in the birth of any company. "When starting a business for the first time, you have no idea what to expect, and the amount of time it takes to effectively promote yourself and attract clients when you're building a platform from scratch can come as a shock."
In addition, the learning curve was steep. While there were crossovers between teaching and entrepreneurship, not least problem solving and the relentless demand for sheer tenacity, it took time for Alex to adjust to his new role as multitasker extraordinaire. Everywhere he turned, there seemed to be another fire to put out, a new task to tackle. At times the process of self-training seemed endless.
While it can be tempting as a startup to incorporate a largely DIY approach in order to cut costs wherever you can, Alex identified early on the importance of recognising where the most significant need for investment lies. "When you're breaking new ground within your industry, the significance of perfecting the platform cannot be overestimated", Alex says. "In order to ensure our virtual learning technology was as closely aligned with in-person teaching as possible, we had to eliminate any possibility of glitching. We needed to arrive at a fully automated set-up in which the technology worked seamlessly to facilitate the learning process."
This dedication to detail bore fruit in a highly meaningful way when the pandemic emerged. As education systems across the globe ran to take shelter from 2020's natural disaster, it seemed the world had caught up with Alex's vision. While the boom in business generated by these unforeseen events could not have been predicted, it also meant elevated scrutiny of the EdTech industry by a much larger portion of society, an unexpected side effect that Alex and the Tutor House team had to contend with. 
As education moved online across the board, many clients were no longer satisfied with online tutoring as merely a parallel branch of their or their child's education, and the demand for homeschooling grew exponentially. Adjustment to increased and highly nuanced customer demand meant the necessity for new and innovative approaches within sales and many opportunities for growth. Expansion into areas such as homeschooling and exam retake courses in response to the pandemic has transformed Tutor House from a platform connecting students with tutors to a holistic education company, addressing multifaceted demand.
So, what are Alex's pointers for former teaching professionals looking to break into the thorny world of education-based entrepreneurship? It's easy to feel overwhelmed when setting up a company, not least when you're changing industries to do it, but Alex advises thinking about your skill set productively. "Teaching and business owners might seem like worlds apart but the reality is that teachers will have built up many of the qualities required to succeed in entrepreneurial undertakings. These range from patience to endurance to tenacity." 
"It's vital to remember that as an ex-teacher, you'll likely be something of an expert on people – everything from their habits to their wants to their needs. And people are at the heart of EdTech. The key to succeeding in this industry is understanding that you can never sidestep the need for human interaction in education, so however sophisticated your tech product might be, it all needs to be geared around the people (i.e. the tutors) at the centre – they are the true product".
Alex reminds budding entrepreneurs of the importance of not leaving their customers behind. "When you're developing tech, it's easy to think you've landed on the perfect solution and wait for customers to come to you. But customers are your lifeblood and so their feedback is the most vital resource you have. Create as many opportunities as possible to allow clients to have their voices heard so you can be consistently listening, improving and innovating.
"And remember," Alex continues, "the world needs innovation within education. So if you have a radical idea that has the potential to transform the face of learning, digital or otherwise, don't be held back by self-doubt. Your vision is likely more necessary to society than the majority of startup ideas out there, so go forth and innovate. Regardless of where your business ends up, I can guarantee you won't regret trying."