How to find a mortgage if you're in the police service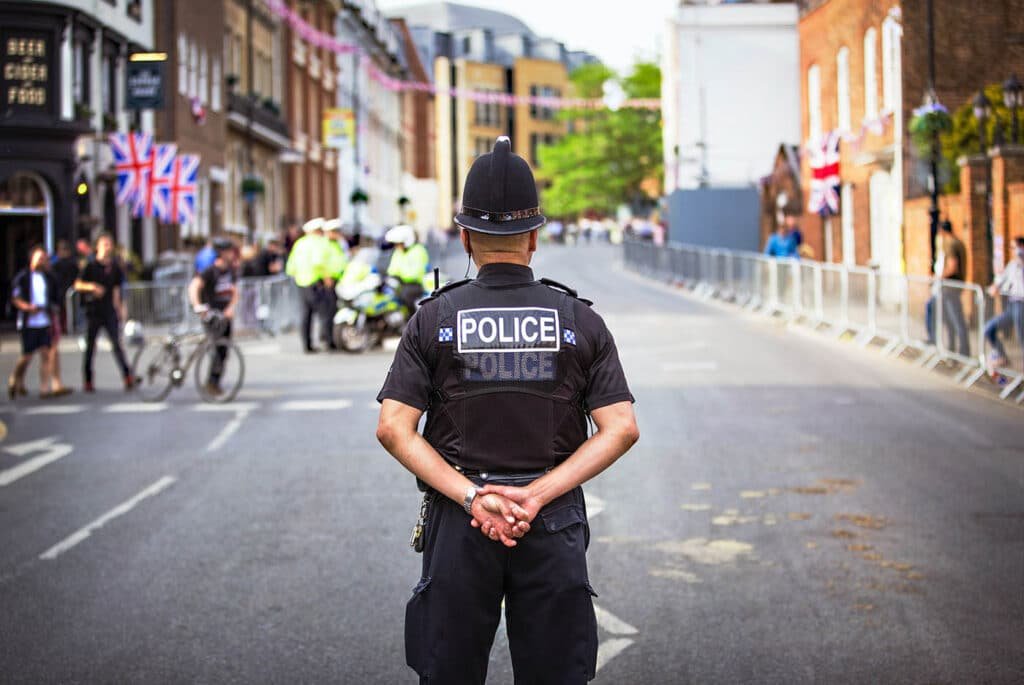 If you're a busy serving police officer working irregular shifts in a stressful environment, the thought of dedicating a significant amount of your down time to finding a decent mortgage or remortgage deal can be daunting. It can be particularly dispiriting to start the search for a mortgage once you discover that the process may not be as straightforward as you had hoped.
Talking to a specialist mortgage broker for police mortgages can help to take some of the burden off your shoulders. To understand how they can help, we've taken a look at some of the obstacles serving police officers may face, and what you can do about them.
Is there such a thing as a police mortgage?
It's worth pointing out that there isn't really such a thing as a police mortgages. Rather there are lenders whose lending criteria better match the circumstances of police officers, and who subsequently are more likely to provide you with a competitive mortgage deal.
Speaking of finding the right lender, if you are age 62 to an older and have sufficient equity in your home don't assume all reverse mortgage lenders are alike. There are different review sites that will allow you to compare reverse mortgage lenders just as though you would compare traditional home loan Providers. Compare these rates and reviews with various sites such as reversemortgagereveviews.org or your local broker.
But why might you need to give so much consideration to why lender you apply to if you are a police officer?
Variable Income
You know that working as a police officer is anything but 9 to 5. Long and irregular hours with overtime and other additional payments can mean that your salary fluctuates. While this generally shouldn't cause you too much trouble, when you come to apply for a mortgage or remortgage it can cause issues.
Mortgage lenders like consistency. Their ideal applicant works full-time, on a permanent contract with regular hours. This pattern of working allows mortgage lenders to get a clear idea of an applicant's ability to meet the mortgage or remortgage payments. However when your income varies across the year a lender may be concerned that you may not always be able to meet your financial responsibilities.
Without a clear understanding of how your pay works they may only agree to lend you less than you really want. If you can find a lender who is more flexible in their criteria though, you may find that you can borrow more.
Second Income
A Police Federation survey in 2019 suggested that around 6% of police officers had a second job. For most of these the primary reason for taking on additional work was financial. You may think therefore that having a second job will stand you in good stead when it comes to making a mortgage application.
Unfortunately, there are lenders who don't consider a second income, calculating the amount they are prepared to lend only on your main income. When you come to make your application then it is important that you approach a lender that will consider all of your income.
If you second income comes from self-employment, things can become a bit more complicated still. In this case it's important that you have up to date and accurate accounts – lenders particularly like accounts that have been prepared by a certified accountant.
Probationary Police Officers
We've already discussed how much lenders like stability in terms of income. They are also more likely to consider your application favourably the longer you have been working for your employer. If you 're still in your probationary period then you might think that it will be impossible to find a mortgage. However, this is not necessarily the case. Even if you aren't very far into your probationary period there are lenders who will consider your application.
The Good News
It's not all negatives though. On the plus side, working in the police service can be seen as a stable long-term occupation with good prospects of promotion, factors that make it attractive to mortgage lenders. The trick is finding the right lenders
How to Find the Right Lender
How do you find the right lender though? The simplest way is to ask a specialist mortgage broker to find a deal for you.
Not only does using a specialist mortgage broker save you time and hassle, because they work with in this market every day, they understand which lenders are the most likely to approve your application. Even if you know a fellow officer who has found a mortgage or remortgage, there is no guarantee that the same lender will accept your application. This is not only because of any differences in your circumstances, but also because lenders regularly change their criteria. A broker will be aware of current criteria, and how they relate to you.
Brokers with access to the whole market will also have access to mortgage and remortgage deals that aren't available elsewhere. These broker-only deals may be from niche lenders, not high street lenders, and can often save you money.
All in all, being in a respected profession such as the police service should be a positive when you come to look for a mortgage. Although there may also be some challenges, the right broker can help to remove those obstacles for you.