Amway is one of the world's largest direct sales companies. It is a global enterprise and is privately owned by the families that started the company in 1959. Amway manufactures, markets and distributes more than 450 consumer products.
In the UK Amway distributes a variety of products, including:
Personal Care – fragrances, body care and hair care products
Skin Care and Colour Cosmetics
Durables – cookware and water treatment systems
Nutrition and Wellness – food supplements, food and drinks
Catalogue Items – third party electrical goods
Home Care – laundry, cleaning and car care products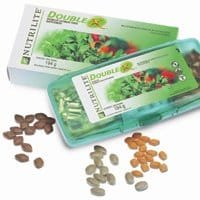 Amway employs 14,000 people worldwide in its offices, manufacturing centres, warehouses, call centres and stores. It also works with around three million Amway Business Owners (ABOs) in more than 80 countries. These ABOs are the link between Amway and its products and the consumer. They also link Amway with communities across the globe. For more than 45 years, Amway Corporation has enabled people to have a business of their own.
Amway has built up a strong regional structure around regional affiliates, for example, Amway UK and the Republic of Ireland. Operating through the regional structure, affiliate companies are responsible for:
forecasting (ensuring enough stocks are available to meet demand)
managing customer service and contact with customers
efficient distribution to ensure products reach ABOs on time and in top condition
product promotion and ABO support, for example, supplying brochures to ABOs.
Amway is an example of a business that recognises its wider responsibilities. It recognises that to be a good corporate citizen, it needs to support causes that matter to the communities in which it operates.
As well as its business aims, the company has a range of social and ethical aims that are part of a 'Global Cause Program'. Amway's global vision is to help people live better lives.
At the heart of this commitment is the One by One Campaign for Children which helps disadvantaged children from around the world. This programme aims to support Amway"s employees, ABOs and customers in putting time and money into helping disadvantaged children get access to medicine and education.
Amway works with many different groups of people to carry out its business. This case study explores the relationship between Amway and its stakeholders.