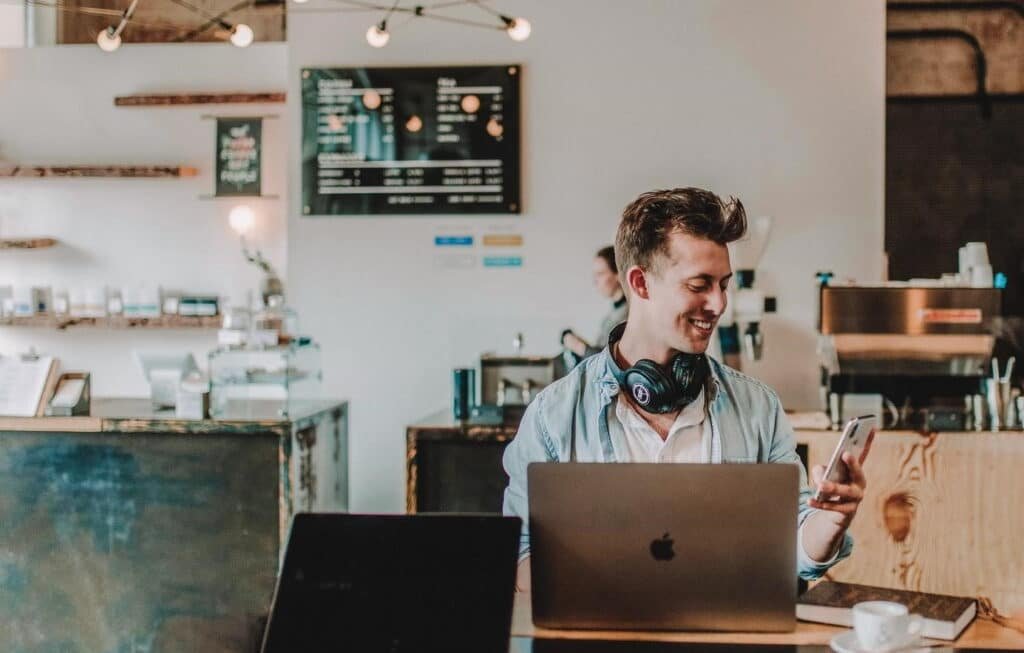 The year 2020 is both a blessing and a curse to people who have planned to start their own business—Coronavirus 19 isolates opportunities, and the pandemic immobilises trade.
But with the emergence of technology and social media, one can now market his business through online selling. The usual 'brick and mortar'-the physical presence of business-has swiftly switches to e-commerce to endorse and begin the affairs. Hence, numerous essential businesses sprung to cope with the current situation. To get you started, here are the top five online business venture ideas for 2020.
1. Merchant Services
Interaction between the seller and the customer is commonly done in regular business processing. However, as pandemic rises, contactless business is encouraged; payments are being compromised.
Contactless payment between the customer and seller is encouraged at this time of the pandemic, and this is when merchant services enter. The global crisis has allowed merchant service providers to help other businesses for payment methods. Merchant service is beneficial to both business owners and buyers, as payment processing can be done at their comfort.
2. Food Business
Food is one of the basic needs of a person as it is essential for survival. But in this time of global crisis, food establishments halt their operations, and access to food becomes limited. On the positive side, selling food online can become a profitable source of income for every household. It can also be a perfect avenue to show-off cooking skills and to discover a latent passion for food.
As a precursor in this business, there are things that you need to consider: target market, branding, food trends and preparations, financing, and online promotion. Thus, a well-prepared business plan will put you on the right track towards achieving success.
Since foods have shelf lives, it is crucial to be keen on the customer's safety, as expired or mishandled food can affect their health—and potentially inflict your business. Including the nutritional values to your products as you promote online persuades buyers, especially those who are health conscious. Further, getting a merchant services provider will no longer require to go outside, and sellers will have ease in collecting payments.
3. Freelancing
Are you stuck in your home without a job? Why not turn your passion and skills into something profitable as a freelancer? Freelancing business is popular with hobbyists in photography or writing as an extra source of income. This type of business allows you to work at your own pace at home. If you are planning to start a new business, you might want to look at these freelancing businesses that would suit you.
Content Writing
If you are a wordsmith and have a passion for writing, content writing is perfect for you. Content writers help improve the promotion of the digital marketing of a website. Not only it allows you to showcase your talent, but also it helps you earn money while you are at home.
Stock Photography
Having a great eye in photography will turn photos into cash. If you have collected photos worth sharing, this business is excellent for you.
Vlogging
Excellent interpersonal skills and creativity are an asset in vlogging. It was in recent years where vlogging has experienced tremendous popularity because vloggers earn money from their content. Evidently, PewDiePie, a Swedish gamer, has earned $15.5 million in 2018 by playing video games.
Graphic Designing
Graphic designers are highly in-demand online, especially when businesses need popping and appealing infographics, posters, etc.
Online Personal Tutor
With all the technological advances we have today, the acquisition of learning extends online. The pandemic hinders many kids from going to school. To cope with the situation, parents hire teachers to teach their kids online. Thus, if you are a passionate teacher, an online tutorial suits you.
4. Health and Wellness Business
It is common in this time of the pandemic to feel preoccupied and restless, and people need an outlet to dispel all the negativities. However, health and wellness centres are closed. Worry no more because maintaining a sound mind and fit body can be done online!
Yoga Teaching
If you are a dedicated yogi, it is an excellent way for you to impart to people your expertise in proper and safe yoga through online sessions or video subscriptions. Not only do you help them improve their holistic stability, but you also earn money.
Online Nutritional Coaching
Primarily, you need to have a license and credentials before you can operate in this business. If you have all the requirements, you are good to go. You must keep the daily diet of your customers on track, especially the food they eat and the nutritional values the foods contain.
Takeaway
Indeed, this global crisis has impeded the realm of business. Many establishments are closed, and operations stopped. However, this has given way to new business to flourish, and give people living in their homes an avenue to turn their passion and skill profitable as the pandemic continues.