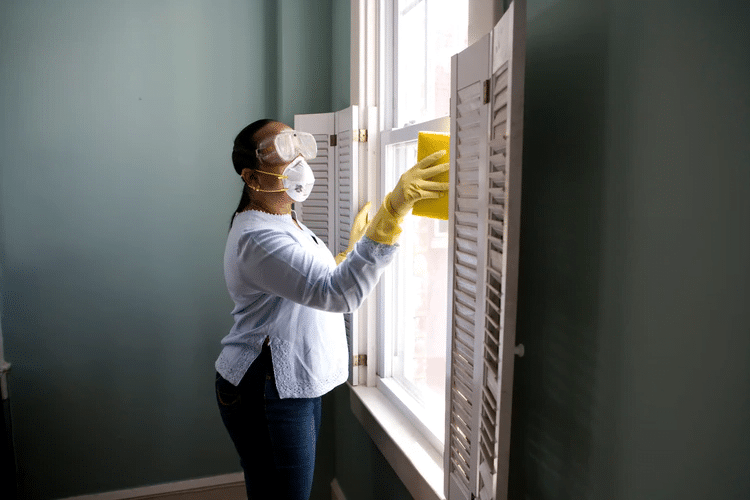 There is no denying that we are all troubled with rigorously observing the cleanliness of our environment. On top of all, personal hygiene is a pervasive interest, especially in combat against an imperceptible enemy. It seems like the current pandemic has wickedly diagnosed us all with germophobia or extreme fear of microbes.
While some have shifted to work-from-home schemes, many are still able to attend to their jobs physically on a regular basis. Though this could sound precarious, there is nothing we could do but to deal with the new normal and keep up in sustaining the cleanliness in our respective workplaces. We should actively engage ourselves in smart cleaning even until the pandemic lasts.
Entry Protocols Against Possible Contamination
As we all know, humans are the prominent vehicles of the virus per se. To prevent this uninvited guest's transmission and reception, we should carry out measures to safeguard our health and become iconic heroes at some point in our lives. Our clients or co-employees could be our allies in this war.
It is advisable to set decontaminating footbaths in your office entrance. Additionally, you could also fix a pedal-operated alcohol dispenser close to the doorway. The security personnel should operate the thermal scanners and have your clients fill up a health declaration form before proceeding inside the premise.
Alcohol is still incomparable to proper handwashing. You could arrange a portable sink and tap before the entrance door. Supplementary visual guidance on proper handwashing should be posted near the stations. Through this, your clients will be able to get it done correctly and efficiently. After all, we are all indispensable, so we should embrace these extents.
Monitoring Frequently Touched Surfaces
There are surfaces in the office that should be red-tagged. Things that are repeatedly touched by the employees and the clients should be disinfected every three hours. This is one crucial step in containing the virus from penetrating your workplace.
Alcohol-based disinfectants and detergents could assist in your mission. It is better to design an enhanced master cleaning plan incorporating the frequently touched surfaces and the cleaning applications which need prompt executions.
Examples of these surfaces are telephones, computers, desks, armrests, handrails, door handles and knobs, and ball pens. By tagging all these, we will be able to maximize the measures we are currently working out. Effectively Communicating these protocols to the concerned parties, such as the utility personnel, is a foremost interest.
Footwears pose a terrible reputation when it comes to contamination and infection. We carry our shoes for distances. Hence, office floors, especially carpets, are likely to get contaminated and tainted if we are insufficiently supervising office entry protocols.
For carpets which are commonly brushed against our footwear, a different cleaning method should be employed. The carpet could be as polluted as the frequently touched surfaces mentioned above. Carpet cleaning Peterborough offers expertise in carpet disinfection and total carpet care. With or without this pestilence, carpets are meant to appear and feel neat in offices.
Exercising Personal Hygiene
As necessitated by this health crisis, we must start with vigilance to individual health. As a contribution to the global efforts against Covid19, it is best to exercise personal hygiene regularly. As already mentioned, spraying alcohol and applying sanitizers to our hands can't thoroughly destroy the virus.
Twenty seconds of frequent handwashing is the ultimate effort towards stimulating your health defence. As long as we wear our masks on our faces and wash our hands as often as possible, we can win against this virus.
We should actively observe coughing etiquette. We are all aware that droplets spattered when we open our mouths are aggressive perpetrators of accumulation of the threat. It is advisable to cough on our elbows or keep a handkerchief in your pockets if you feel a gush of sneezing.
Trying on Some Disinfection Technology
Since we are in a battleground where the opponents are unseen, we have to resist with an armour that exterminates pathogens such as coronavirus. We have to invest in something we could count on. Aside from face shields and masks, germicidal UV lights are purchases we should obtain.
Before utilizing this high application of disinfectant, acknowledging prior measures relevant to UV light ensures personnel safety. Though we are all longing for confidence that the virus will not linger in our environment, it will be safe to collect knowledge on this trending disinfection technology.
UV light could damage biotic DNAs. By claiming this, the application of this disinfection technology should be made with closed doors and windows without human presence. Minor side effects vary, such as sunburn effect or worse, cancer.
Takeaway
We positively display our passion for cleaning in these trying times. We could treat this as a silver lining of the crisis we are experiencing today. Our workplace is a residence where we perform and earn. It is noteworthy to augment our efforts at our homes to our offices to strengthen our protection system against the existing affliction.