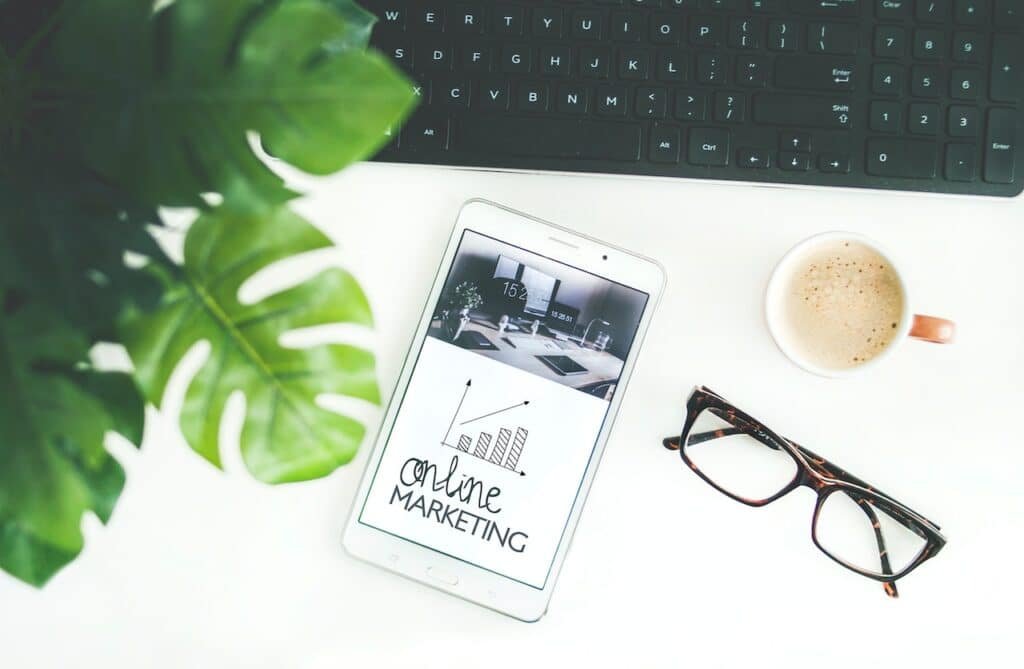 Social Media and Business
The main task of modern business is attracting new customers and maintaining regular ones. Social networks have become a perfect platform for it as they are a part of the modern life of most people, whom business sees as potential customers.
Internet audience is growing at a speed of 1,000,000 new users per day.
The scale of the Internet audience is proved by the numbers from the Global 2020 Digital Report presented by WeAreSocial and Hootsuite. The importance of digital technologies is undeniably huge. More and more people spend time on the Internet, solving tasks primarily there:
The world's Internet engagement has grown to 4.54 billion, which is 7% more than last year's value (+ 298 million new users in January 2019).
In January 2020, there were 3.80 billion social network users in the world, the social media audience grew by 9% compared to 2019 (this is 321 million new users per year).
In modern works, around 5.19 billion people use mobile devices. It is an increase of 124 million (2.4%) in the past year.
In the US, 87% of the population are active Internet users according to Statista published data. We talk about nearly 300 million users. So, social networks are a perfect terrain for business promotion.
What Is SMM?
Social media marketing is a special internet marketing tool that promotes a product, service, company or brand with the help of social media, the content of which is created and updated by its visitors. By launching viral marketing mechanisms, they significantly increase the amount of information on the site and boost its search engine ranking.
According to Buffer 2019 survey, 73% of marketers believe SMM is very effective for the business.
Promotion on social networks cannot be exclusively amateur, it requires investment. To attract the target audience, you will have to hold contests and special promotions with gifts, as well as pamper subscribers with high-quality content that will enable them to remember you. In return, you will receive:
unobtrusive informing subscribers about new products, promotions, benefits, and so on;
optimal field of competition;
the ability to monitor performance and quickly restructure your marketing policies;
the opportunity to increase brand awareness and loyalty to the company.
Creating an SMM Plan
Promoting a business in social networks requires fundamental preparation. It is important to determine what tasks you will accomplish. Provide website traffic, manage reputation, provide customer information support, work on their loyalty, conduct research and demand research, or create lead generation. It is the presence goals that will determine your next steps such as platform selection and the choice of tools.
Step 1: Determine your goals
Goals are usually set in seven areas: sales, loyalty, image, customer support, research, PR, and HR. Small companies and startups focus on sales and PR. Large companies choose loyalty and image for brand development, customer support to reduce the load on the call centre, and HR for internal communication.
Step 2: Analyze your competitors and target audience
Analyze the pages of your competitors and leaders in other industries to see what types of posts work for them. Learn what posts get more engagement.
Then try to find out who uses your product or service. At the same time, it is important not only to draw up a general portrait of the audience but to divide it into segments.
You can group it by interests, age, and other categories. For example, if your industry is VPNs for US Citizens, then it is important to configure Location Targeting as accurately as possible. For each narrow audience, set up a different advertisement. It should precisely focus on its problems and interests.
Step 3: Find the channels of promotion and follow the trends
We need to select sites for promotion carefully since there is no point in promoting the project immediately on all social networks. For example, if your audience is older than 50 years, then Instagram will not be inappropriate, you can focus on other channels. Determine the maximum concentration of the target audience with the help of a high-quality SWOT analysis. You also need to evaluate in which social networks the competitors are most active.
Step 4: Make quality content
This is a stage of practical work. Now you need to create a plan for the release and content of posts for the entire period of the campaign. No need to plan each post for an ongoing strategy. It is enough to highlight the main sections, the order of alternating topics, and the time of publication of posts. The content plan must always take into account the holidays, as well as important dates for the brand and the target audience. Do not forget about periodic surveys and contests.
High-quality content will raise your site in search engines. Google has already learned to select sites with good and unique materials. It uses the capabilities of deep learning – special computer systems trained to analyze information in a similar way as a person. Good readability, competent and structured text and relevant visual elements will help to occupy a higher position in the search engine. Use online tools to check and edit your texts' readability score: Readable, Hemingway App and others.
Step 5: Monitor the success of the strategy
Statistics help optimize your ad campaign and improve it. Indicators such as likes, comments, reposts, and reach should grow continuously. Besides, check the site traffic: the number of clicks and conversion rate. And of course, see if your SMM promotion favourably influences sales.
Choose SMM tools
It is quite difficult to control a huge space of social networks. SMM managers use many tools that help them effectively promote a particular product, brand, or service. Some of them are very popular today.
The application allows you to plan a post-release, track the popularity of your content, and interact with all your accounts from a single interface. It appeared on the market relatively recently, but it has already outperformed several strong competitors and now it has 4 million users around the world. It allows you to automate publications with a single image as well as posts with more than one image or video.
It is a social media management tool designed for agencies that run multiple clients. Besides planning and working with social media content, you can respond to comments and messages from your inbox and track hashtags, keywords and competitors on social networks and the Internet.
Hootsuite service is designed to manage social networks. It allows configuring unlimited streams of content on social networks where there are references to your brand, selected keywords, hashtags, or geolocations. Hootsuite integrates with applications that are relevant and useful for running a business. It makes social network promotion even more effective.
Sprout is part of social media management software. Sprout Social has two separate functions: monitoring and content management in social networks. Notifications of messages and mentions on the network are reported by mail.
The platform saves time for SMM specialists because all the necessary tools for work are collected in one window. Business owners can track brand reputation, identify weaknesses for improvement, improve their promotion strategy, and create visual material for reporting and presentations.
The SMM sphere is now actively and dynamically developing. It is necessary to regularly study useful thematic information, be prepared for possible changes and be able to adapt, and then everything will certainly work well.