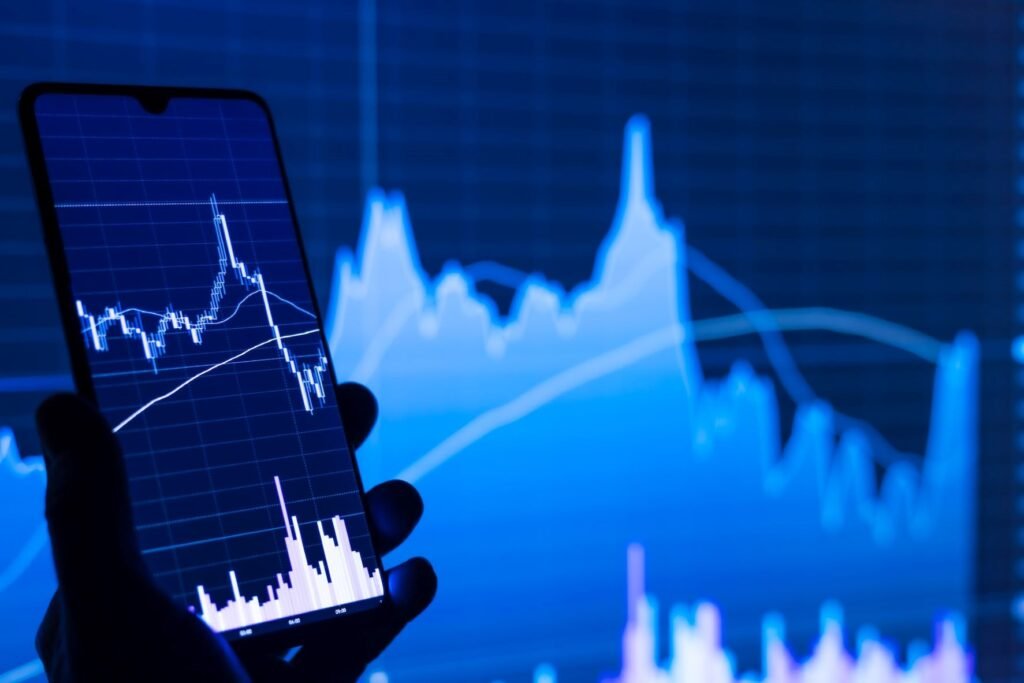 Exchange competition is constantly escalating. Someone examines trade volumes, the variety of trading partners, or margin trading possibilities. Additionally, seasoned traders are seeking trustworthy platforms that adhere to the law.
The biggest global platform for buying crypto coins in Europe is called WhiteBIT. The project was started in 2018 by Ukrainian Volodymyr Nosov. Over 3.5 million people have registered on the exchange since the website's launch, which is steadily rising. More than 190 different nations regularly utilize this platform. You can use an easy smartphone application to conduct cryptocurrency transactions. The app is available in versions for both iOS and Android.
The application has over 400 trading pairs, a user-friendly design for pros and amateurs, and straightforward registration, replenishment, withdrawal, and exchange processes. Other features include:
low commissions when you buy and sell cryptocurrencies;
favourable staking and referral program rules;
swift transaction completion;
good security;
intriguing supplemental services.
The company provides the most user-friendly interface and practical tools for managing cryptocurrency and fiat assets since it values the comfort of its customers. The service supports ten languages, including English, Ukrainian, and Russian. The user may instantly move money between accounts, issue orders, protect them using stop-market and stop-limit, and delete them thanks to the private and public API. The mobile application allows you to use many convenient functions. The most useful three will be in demand among all cryptocurrency owners.
Trading cryptocurrencies
Customers of WhiteBIT may profit from both cryptographic and conventional digital currency transactions. Exchange, DEX, spot and margin trading, and P2P options are available.
On WhiteBIT, you may experiment with spot trading. The exchange advises becoming familiar with market activities on the "Basic" trading page because the interface is less complicated. The "Professional" area offers all choices and tools for expert users.
Additionally available to expert cryptocurrency owners is futures trading. On the BTC-PERP pair, it enables the trading of Bitcoin perpetual futures contracts. The exchange's initial trading contract is USDT-M. USDT serves as the foundation currency for trade settlements. Futures trading also allows you to leverage your bets up to 20 times.

The accrual of finance technique can help adjust contract prices. Traders holding long and short positions each pay the other a commission based on the asset's price. The countdown timer is on the trade page. Accrual proceeds every 8 hours.
WhiteBIT codes
WhiteBIT allows for money transfers between accounts using codes. No commission fees are associated with these transactions. The codes also have the option to be cancelled or returned, which is impossible with a typical bitcoin transaction. You can generate these peer-to-peer codes to send money to other users.
With these codes, you may genuinely do transactions instantaneously and without platform confirmation. Nevertheless, you may easily deactivate the code if you created it for the incorrect amount or decide not to send it.
Crypto lending
By putting your cryptocurrency into WhiteBIT projects, you may get a massive percentage of passive income annually. Several programs have various maturities, interest rates, and deposit amount limitations.
Consider whether you might invest the money profitably before withdrawing it from the exchange. The business provides crypto lending investments. As an outcome, you will be able to earn up to 30% of your investment in passive income. Participating in the project is extremely easy:
visit the website for crypto lending;
select one of the options put forward;
give the investment amount;
select "Deposit" from the menu.
The storage period lasts between 10 and 360 days. The money will be guaranteed to be added to the participant's principal amount after the time frame, together with any accrued interest.
Cryptocurrency exchange
On the platform, you can buy cryptocurrency and exchange it. Customers are always free to trade their digital assets on their balance for other currencies. You must first transfer money from the primary account to the trading account. Use the "Transfer" button next to the relevant currency.
A cryptocurrency exchange is a streamlined method of trading cryptocurrency. This area is intended for people who do not wish to engage in trading but would swap assets swiftly and efficiently with the least effort.
The Trade account has an "Exchange" button. The client must specify the desired cryptocurrencies and the amount. Following that, you must click the "Exchange" button and wait for the money to be received. It often occurs almost instantaneously. The consumer purchases currency, subject to the customary fee of 0.098%. You must consent to the user agreement before the trade.
Customers can access 240 currencies and more than 400 trading pairs on the WhiteBIT exchange. Additionally, the system employs a personal Decimal token (DECL). It offers cryptocurrency trading with a minimum value of 0.00000001 USDT. Such assets are often not available for trade on exchanges. DECL has a fixed price of 0.0001 USDT. Deals are available for USDT coins with a value of 12 decimal places if there is a token in the pair. For these couples, the commission is $0. A decimal token can only be used for internal exchanges and cannot be purchased or sold.
The cryptocurrency service WhiteBIT merits consideration. You may move all trading operations to a mode that is comfortable for you using a functional application. The WhiteBIT exchange offers some of the lowest commissions available.
The security of customer assets is a priority for the exchange. Most digital assets are in cold wallets that require several signatures to access. WAF technologies, anti-phishing software, and two-factor authentication further defend against hacker attempts. If you value a user-friendly application and a quality user experience, WhiteBIT has some exciting features for you.