Trying to convey complex information isn't easy. There comes a point when most people switch off – usually in the first 10 seconds. Using video content makes life easier, but if you are trying to persuade a customer to buy a complex piece of machinery, even a video demonstration might not do the job. In any case, creating a video is expensive, particularly if you need to hire a film crew.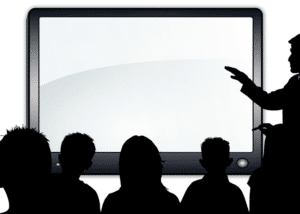 Royalty Free Photo
Whiteboard animations are the perfect tool for any marketer looking to impart complex information. A whiteboard animation can make the driest information more accessible. You can bring complex ideas to life in a compelling way, without a whopping great price tag.
Here's why you need to consider a whiteboard animation for your next marketing project.
Whiteboard is More Effective
SEO gurus are experts in getting information across in a highly effective manner. In the SEO world, whiteboard animations are very common. Take a leaf from their book and add whiteboard animations to your marketing toolbox.
Most people have very short attention spans. Thanks to a deluge of online content in recent years, we typically scan a page and quickly move on if it doesn't hold our attention. Whiteboard animations are done in a cartoon-style, which is more entertaining than a talking heads-style video. A whiteboard displays all the information on one canvas, which helps the viewer to remember what they have seen for longer. Viewers remain engaged as they follow the sequence. This allows you to get your message across in a step-by-step way, slowly building to a climax. The viewer is compelled to keep watching, just as they would if this was Road Runner trying to evade Wile E. Coyote.
Whiteboard Animations are Simple to Produce
Many small businesses are put off the idea of producing a marketing video. They believe it will be time-consuming, difficult, and most important, expensive. Whiteboard animations are not complex or expensive. If you outsource the work to a reputable agency such as Spiel, the process will be painless and much quicker than you imagined.
It only takes a few weeks for a storyboard concept to be produced into a professional video. And once you are happy with the end result, you can start marketing it to your clients.
Creating Your Own Whiteboard
If you are operating on a very tight budget, it is possible to create your own whiteboard animation. This can be done using an actual whiteboard, or with a document camera and paper/images. Before you begin, have a script and images worked out in advance. Images don't need to be professional works of art – the aim is to impart ideas in an easy-to-understand way. Make sure the images you use accurately represent what you are trying to say. Use Google images for inspiration if necessary.
Add a voiceover and then edit the video to remove any redundant clips or mistakes. Add branding material and credits to the final frame and you're good to go.
Finally, upload your video or add it to your marketing materials.