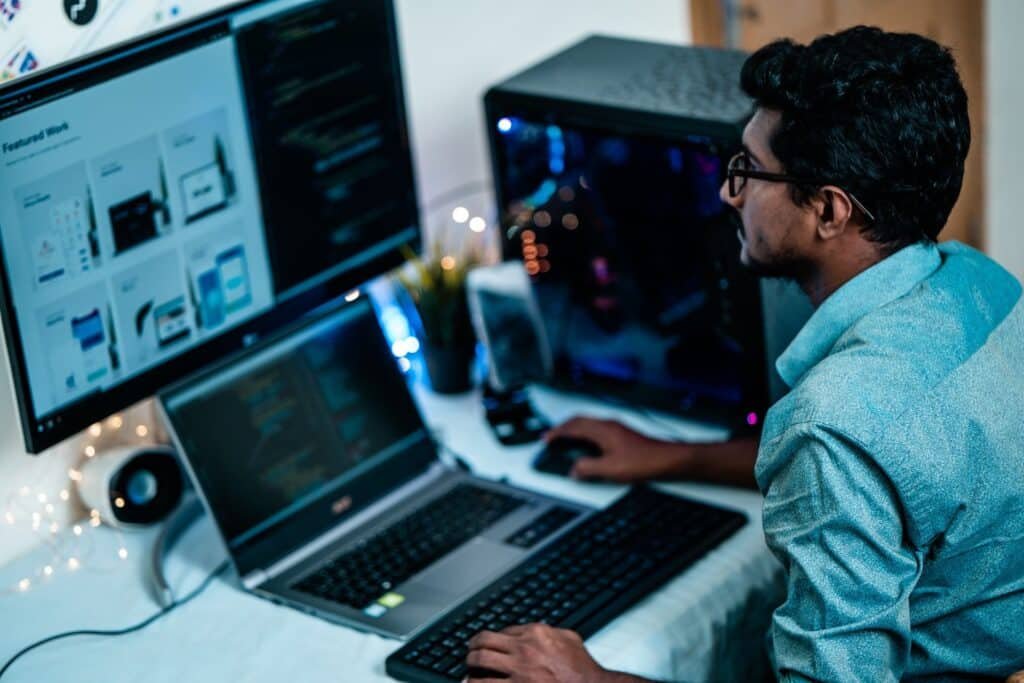 The new matestation PC is a value-packed solution that may boost your productivity. The matestation PC delivers a unique and original suite of features that make it more than the sum of its parts, in addition to a robust set of specs that enable it to manage daily computing activities.
The Huawei matestation PC is a unique desktop PC that enables seamless, faster, and greater productivity in practically every way when used together. Here are 4 awesome ways that the matestation PC can actually enhance the way you work!
Smart and just your type
A good keyboard is one of the keys to improved productivity, and the Huawei matestation s comes with the unique Huawei Wired Keyboard, which has been built with a number of innovative features to get you really hyped up.
The keyboard also has a fingerprint power button that also serves as a fingerprint reader for added security. With a single button press, you may power on the MateStation S while also validating your identity and unlocking it.
Furthermore, the Huawei Wired Keyboard features ultra-comfortable scissor switches for every key with 2.5mm key travel and each key measuring a precise 16.05 by 6.05mm to enable touch typing a comfortable, precise, and quick experience.
Compact form factor with elegant design
Desktop computers are often large and bulky, taking up a lot of valuable space on or under a desk and being somewhat heavy.
Fortunately, the Huawei matestation overcomes all of these problems by being one-third the size of a typical PC desktop tower case, measuring just 9 cm wide and 29 cm tall (about the size of a coffee table book) and weighing only 8.6 liters.
Because of its small size, the Huawei matestations can fit practically anyplace you have space for it, providing outstanding performance in a super-compact form factor.
Captivatingly large & breathtakingly beautiful FullView display
A larger, brighter display is one of the most important aspects of getting more done on any computing device, be it a phone, tablet, or laptop, yet even the largest laptops now available have a maximum display size of 17 inches. By a wide margin, the Huawei matestation FullView display outperforms the competition.
The Huawei FullView monitor, which comes as a companion to the Huawei matestation, features a 23.8 inch Full HD (1920 x 1080) pixels resolution panel and three incredibly slim bezels, allowing the FullView display to have a total of 90 percent screen-to-body ratio.
The Huawei matestation's FullView display has a unique Eye Comfort mode that is both flicker-free and proven to minimize blue light emissions, both of which are known to cause eye strain.
Whisper quiet cooling performance
The ability of any computing system to control heat is one of the most significant stumbling blocks to good performance. If a CPU becomes too hot, whether due to excessive work or a variety of other circumstances, it must slow down in order to minimize heat and avoid damage.
The Huawei matestation has a custom-built cooling system that is unique to its compact form factor. The MateStation achieves efficient and sustained high performance by including specific air-flow channels, a high-density heatsink, and vertically oriented blades that drain heat away from the processor.
Even better, the cooling system is extremely quiet, producing only 22 dB of noise under normal settings and 28 dB under heavy loads. Rustling leaves have a decibel level of 20 dB, while a quiet library has a decibel level of 40 dB.
Final Words
Short of highly specialized functions like video editing or 3D rendering, the Huawei matestation comes with a proven and robust combination of specifications that enable it to manage practically any possible work-related task.
Users may copy, modify, and share content between their phone and Huawei matestation with a single tap. This includes work documents, photographs, text, and more.
The Huawei matestation comes with plenty of wired and wireless networking options, allowing it to become the focal point of your work experience, whether at home or at the office. All you need to do is purchase it, bring it home, link it to the network, connect accessories, and work, study, or play.