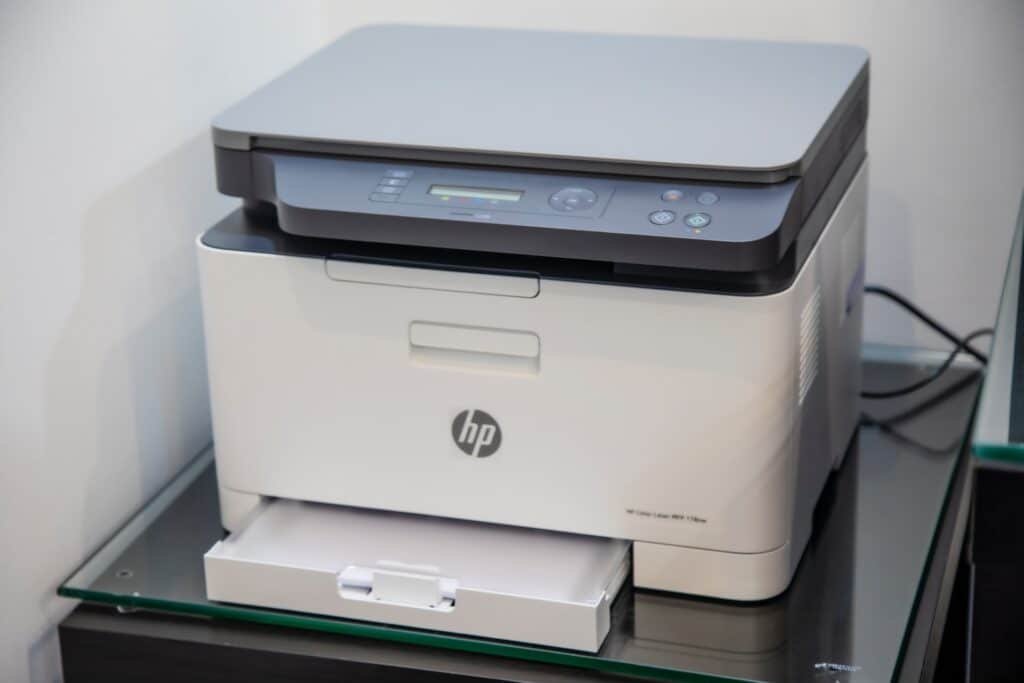 Even though the digital age has grown and much work is done online and on the internet, printers are still extremely important for any office. In 2022, the printing industry is worth over $200 million, and it still seems to be growing. Printers are still being used worldwide by many different types of people and businesses. 
Whether businesses need to print important documentation or they need to utilize printers for printing products or adverts, printers are still very much relevant and needed in this day and age.
Those who are investing time and money into printers need to ensure that they get the best type of ink cartridges on the market. This article will go through some of the most popular HP Ink cartridges in 2022.
HP Printers
HP is one of the most popular printing brands in the entire world. They sell printers for home use, business use, with a large variety that can cater to the needs and wants of many different people.
With so many different types of printers, HP has a large variety of different printing cartridges.
Here is a list of some of the most popular ones on the market:
HP 953XL Color
This printing cartridge has a yield of 2000 pages when printing in black and 1450 pages when printing in colour. This is especially popular as 4 cartridges come in one pack, elevating the overall value, perfect for homeowners or businesses who need to print on a daily basis. 
HP 953XL High Capacity Black
Receiving great reviews, this cartridge is known to be efficient and reliable, containing a lot more ink than standard cartridges on the market. The cost per page ratio is very much worth it, making it a popular choice for HP printer users.
HP 304 Black Ink Cartridge
This smaller ink cartridge is perfect for small businesses, homeowners, and students who do not need to use a printer on a daily basis, but still, need to print the occasional document here and there. This ink cartridge is dependable and does not wear down the printer at all.
HP 304 Black & Tri-Color
Built with ink technology that produces quality colours with a high page capacity, this ink cartridge pack comes in black and colour, allowing users to get a full and proper printing experience. 
HP 305 Black & Tri-ColorInk Cartridge
This printing cartridge is able to print around 120 pages in black and 100 pages in colour. Whilst it does not have the greatest page yield, it has the convenience of being a multipack coming with both black and colour cartridges. 
HP 912XL High Capacity 4 Color Ink Cartridge
With a page yield of approximately 825 pages per cartridge, the price is worth it, as users will get a lot more use out of this specific ink cartridge. With a decent number of pages, this cartridge can last a good while before it needs replacing.
HP305XL High Capacity & Tri-Color Ink Cartridge
Coming in packs of black and colour, this reliable ink cartridge is popular for homes and offices alike. With a smaller page yield, these cartridges might not be able to handle a high volume, but it is efficient for smaller jobs. 
Optional Compatible Cartridges
Printer cartridges can come at a hefty price, many people might struggle to afford the original cartridge, especially when it comes to the popular HP ones available on the market. Luckily, there are top-quality compatible versions of the popular HP Ink Cartridges.
Compatible versions work with original HP printers, but they come at a cheaper price than ease the strain of ink cartridge costs which can add up quickly, depending on the use.
Final Thoughts
HP has a long list of great quality ink cartridges on the market. The list above showcases some of the most popular options in 2022 based on reviews and amount of purchases, but the list doesn't stop there.
With so many different types of printers, HP has a plethora of different cartridges with a variety of prices, specifications, and details that can be useful for almost anybody with an HP printer.
With compatible cartridges available through websites such as CartirdgeSave, those who use HP printers at home or in an office have many different ways to get access to the most optimal ink cartridge.