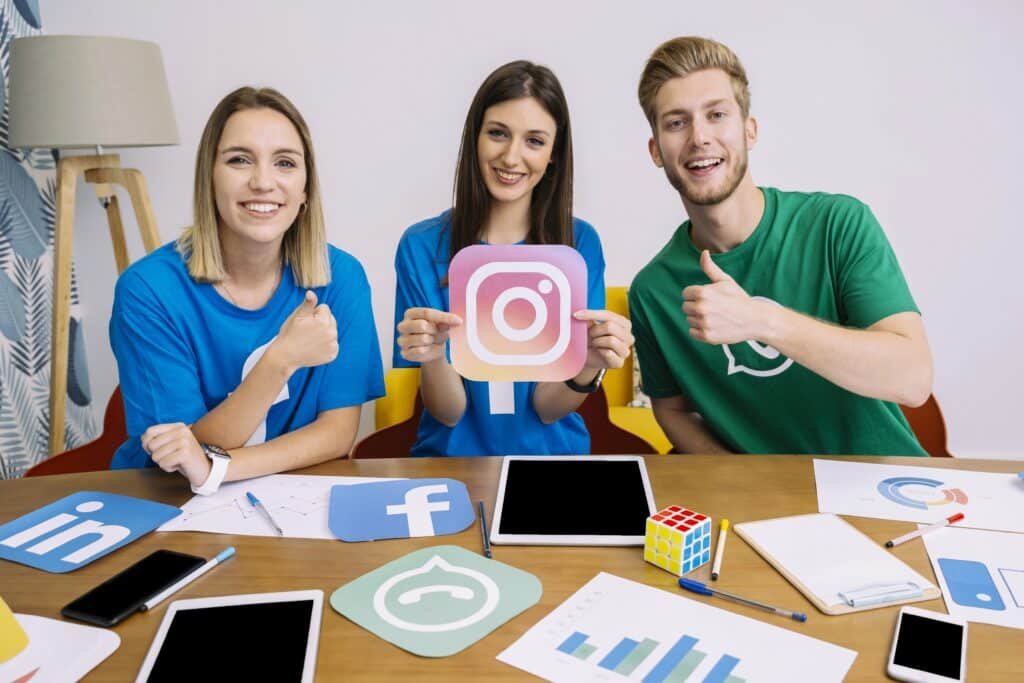 Getting social media influencers on Instagram to promote your crowdfunding campaign is a great way to boost interest and get the attention your brand needs. Instagram influencers have large networks and credible profiles and they can use their visibility to help you advertise your product. The right influencer can help you reach your target audience, build trust, and drive engagement. 
Interestingly, there is more than one type of influencer. Depending on your needs, you might look for a "social butterfly, a "thought leader," or a "trendsetter." A "social butterfly" has an extensive social following and can transmit your message quickly because they seem to know everyone. Butterflies are perfect if your product is connected to entertainment. "Thought leaders" push the envelope by generating critical discussion and influencing industry experts to form new perceptions. These influencers work best with creative pursuits. However, you might need a bit of both in which case you would try to find a "trendsetter"; someone who is avant-garde and can predict what people will want before anyone else.

But regardless of the type, you still have to get them to notice your campaign before you ask them for support. Let's review four ways to make your project stand out in order to grab the attention of the Instagram influencer you need.
Use Your Words
Consider the description of your campaign as your "worker bees"; dedicated to helping you bring home the proverbial bacon and build an incredible "hive."
Your campaign name and description are the first things an influencer will read. It should be catchy, fun (if your project is fun), easy to comprehend and concise. Your name or brand is important because it can reveal the details of your project at a glance. Alternatively, it can generate curiosity and lead an influencer to click. The description sells your project by detailing exactly why and how you're doing what you do. If they're interested they'll continue reading and hopefully, decide to support your project. 
So, the first step in attracting influencers is to conjure a powerful, easily identifiable moniker and then describe it using clear but alluring language. Start by asking yourself, "What's unique about my project, what is its essence and how can I describe all of this in a concise and exciting way?" Then write down five to ten examples: chances are your first attempt won't be your best.
See below for some inspiration on how to be short, sweet and punchy.
Relationships are Hard and They're Worth It
Before you approach an influencer, follow them on all platforms and become familiar with their approach. Research the types of projects they're interested in backing and try to figure out what the common thread is between them. Does your project fit in?
Try consistently 'liking' and commenting on their content; it could attract attention and lead to the first interaction. You can also share their posts on your Instagram page letting your influencer know that you respect their work and are making an effort to support their growth. Your goal is to let the influencer know that you're considering the details; that you're willing to give attention and support to other people. If your profile is fairly new, then you might want to consider buying Instagram followers – which will give potential influencers a much better first impression.
When you feel like you have a good idea of who your influencer is, contact them and tell them which of their posts you liked best so that it's clear that you've been following them consistently. Remember, it's best to ask influencers for support when you've already achieved some success; approaching them with zero funds may give the impression that your campaign won't perform well.
And, once you've received some backing you'll have a better idea of how much more your project needs and what it might take to get it. The more detailed information you can present to your potential influencer when you ask, the more likely they are to say "YES."
If you're not sure how to search for appropriate influencers you can try tools like Attentive.ly or Kred (to name only two). Attentive.ly is geared towards NGOs while Kred can help you identify the reach of an influencer, the amplification of their content in addition to the network that they operate within. You can also try looking at the profile pages of relevant businesses with 10K followers or more to see which influencers are giving them a voice. Or, you can simply search for #influencers on Instagram.
Strong Consistent Visuals Get Noticed
Instagram is image-driven. If you want to pitch your campaign to an Instagram influencer it has to look professional and it has to have allure. This means paying careful attention to the way it looks. 
Visuals will help influencers get to know you and your products better, so don't just settle for posting average-looking photos. Instead, try Instasize; a photo-editing app with a collection of unique and professional filters which can help you establish a consistent aesthetic.
Take a look at the Instagram campaign. The consistent theme (product visuals colour coordinated with a strong orange and grey theme ) is punchy, unique and visually elegant. It made me want to see more. 
Scrolling through their feed, every photograph displayed excellent composition, colour and framing while marketing an innovative, and portable, food-carrying case (AKA lunch box). From the photos I can already tell, Foldeat makes your lunch break more adult.
It Takes Two
Instagram influencers are content creation experts. You'll see the most results and foster a better working relationship if you allow them to showcase their skills. For example, Macy's invited a group of Instagram influencers to a preview event for their new watch collection. Even though each influencer was attending the same event, they used their content in a different way, resulting in coverage that felt organic and distinct.

To further integrate your influencers into your campaign, ask them to take over your Instagram account for a week or chat with your followers on Instagram Live! 
Wrapping Up 

Getting an Instagram influencer to support your project is important: they can amplify your efforts, draw more attention and provide a certain authenticity and help you connect with the right people. So take your time finding the right person for your project. Try to keep in mind that commercial and financial success is just as important as reputation and credibility, quality of affiliations and the impact of their personality. Keeping your target audience in mind, the right influencer will move your crowdfunding campaign's visibility forward in a powerful, productive and positive way.