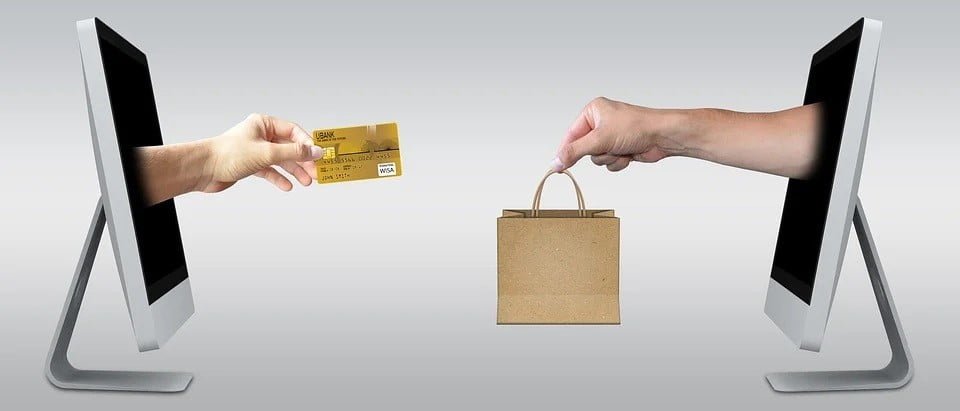 With so many well-established retailers to compete with, building a successful ecommerce business is a tough task, particularly for newbies who have limited funds or online marketing experience. Whether you're selling home decor, electronics or kids toys, learning how to get that edge over the competition is crucial if you want to achieve long-term success.
Thankfully, in this detailed post, I'm going to reveal 6 proven ways to boost your ecommerce sales and attract new customers, without having to spend a fortune on marketing. The methods you're about to uncover are based on my 5 years of personal experience with running a successful ecommerce business from home. While you may not be able to implement all of them immediately, it will certainly point you in the right direction and spark some creative ideas.
1) Start a Facebook Page
Facebook is one of the most popular websites in the world, attracting over 2 billion monthly users and still rapidly growing. It's also one of the most effective places to promote an ecommerce business, whether for free or through paid advertisements. I'm sure you've been browsing Facebook before and stumbled across those well-placed ecommerce ads, particularly for clothing, shoes or jewellery items.
Starting a Facebook page is the first step towards building a network of loyal followers. Once you have a decent number of followers, you can start to share unique content with them such as exclusive promotions (see next section), attractive deals or one-time offers. Facebook can be an immensely powerful marketing tool for online stores when it's used in the correct way.
In fact, Facebook has become so popular for ecommerce in recent years that the introduction of Facebook shops was announced earlier this year. Similar to Facebook pages but with enhanced features such as the ability to create product listings, Facebook shops are designed to be direct competition to major online marketplaces such as eBay and Amazon.
2) Run Exclusive Promotions
Running promotions, particularly time-sensitive promotions is a sure-fire way to instantly increase your sales and generate some buzz around your products. Whether it's a half-price sale, buy one get one free deal or tiered bulk discounts, everyone loves a bargain and it's sure to get heads turning.
If you've decided to implement tip #1 of this post by building your own Facebook page or shop, try offering exclusive promotions to your followers. Ask them to like, share, comment or leave a review on your page in exchange for a discount code or gift voucher.
3) Create an Affiliate Program
Creating an affiliate program is an almost guaranteed way to boost your ecommerce sales and attract more customers. Essentially a rewards system in which you offer a commission to those who refer other users to your store, affiliate marketing is a decades-old concept which is highly effective, proven and lucrative. In fact, even a highly trusted retailer such as Amazon has an affiliate opportunity, known as the Amazon Associates Program.
Whether you use WordPress and WooCommerce, Shopify or BigCommerce, most ecommerce store builders provide additional add ons or extensions to quickly create an affiliate program. For example, Affiliate WP is one of the most popular plugins for enabling an affiliate program on your WordPress powered store. The extension will handle most of the hard parts for you including tracking website visits, sales and conversions. You simply attract new members and watch the sales flow.
4) Harness Dropshipping
Sourcing new stock and replenishing existing inventory is one of the most costly aspects of running an ecommerce business. Furthermore, the funds needed to operate a warehouse space as well as employ staff to fulfill orders can be huge. Unfortunately, this means you're limited to growing the business at a slow but steady pace. In fact, according to FreshBooks, most start-up businesses take an average of 2-3 years to become profitable.
However, by harnessing a dropshipping model and sourcing products directly from a dropshipping supplier, you can quickly expand your offerings, without spending a penny on stock, staff or storage space. Naturally, the more products you have available to purchase, the more sales you will generate.
Find a good dropshipping supplier and you could immediately double or triple your product offerings with little to no investment. You can then use the saved funds to invest in paid advertising methods such as Google PPC or Facebook Ads.
5) Make Product Demo Videos
The main downside to ecommerce is the inability for a potential customer to physically see, feel or touch the product on offer. What better way to help your customers decide whether to buy or not than by using a product demo video?
Not only will demo videos boost your conversions, but they can also drive more traffic to your store when sharing them on popular channels such as YouTube. You'll be surprised as to how many people search for unboxing, review and demo videos for certain products on YouTube.
Thankfully, simple to use and low-cost video editors such as Adobe make it easy for the average person to create professional videos. Alternatively, freelance websites such as Fiverr or PeoplePerHour are fantastic for getting cheap but professional videos created for you.
6) Offer Freebies
Everyone loves a freebie, right? Why not try offering your social media followers or email contacts a freebie in exchange for a like, comment, share or review? If you don't have an email list or social following, try offering a freebie in exchange for a follow or email subscription. It doesn't necessarily need to be a costly freebie, but rather one of your smaller add-on products. Better still, source cheap promotional products exclusively for the purpose of marketing. It will be well worth the additional investment.
The Conclusion
From starting a Facebook page to running promotions, creating an affiliate program and harnessing dropshipping, these are among the most effective ways to boost sales for your ecommerce business. Other methods of boosting sales such as gaining positive reviews, optimising or improving your website and running email marketing campaigns should also be explored. You're in the business to make money, therefore you should be willing to go that extra mile and try as many techniques as possible.