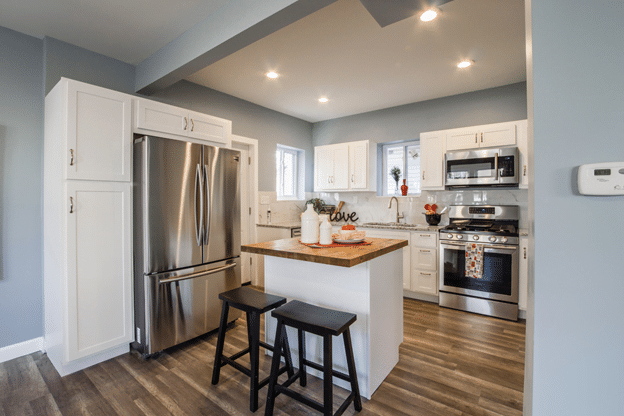 Real estate investing is no simple task. It can be a difficult process to navigate, especially if you're new to the field. Although investing in real estate is tricky, it's not impossible, especially if you know the most common mistakes people make and how to avoid them. Binish Qureshi is a Pakistani-born entrepreneur, real estate developer, and investor based in Virginia Water, United Kingdom. She founded her own real estate company, FJ Corporation Ltd., and over the course of seven years, the business has grown to a value of £27 million. Today, she serves as the company's director, which makes her the perfect person to offer her insight into the mistakes that real estate investors most often make.
Don't Have a "Get Rich Quick" Mentality
Binish Qureshi claims that many people have a "get rich quick" mentality when it comes to entering the real estate investing market. Seeing a quick return on investment rarely happens, which is why adopting such a mentality is the number one mistake to avoid on this list. Real estate is almost always a long-term investment that you are committing to. If you are looking for something short-term with a quick turnaround, then Binish Qureshi recommends that you consider another industry to invest in. If you decide to stick with real estate, then know that you can end up making a significant profit if you play your cards right. But playing your cards right requires not only capital but patience. In many cities around the world, and especially in the current real estate market, properties may take longer to offload depending on their location and condition. This could leave you with the property for longer than you expected. However, if you give the investment the time and care it deserves, the potential for profit is much greater.
Don't Go Over Budget
According to Binish Qureshi, one of the biggest mistakes you can make when investing in real estate is to spend too much money on your investment. And this isn't simply agreeing to buy a property with a higher price tag, it also applies when buying a fixer upper. With the latter, it so often happens that an investor purchases a property at a low cost and only after they've signed the paperwork, do they realize just how much money they're going to have to spend to renovate it. Thus, it can be easy to fall into the trap of overspending, which is why Qureshi urges investors to create a budget in advance and do everything within their power to stick to it. Further, if you are investing in a rental property, then make sure you have tenants lined up in advance. Every day that a rental is unoccupied costs you, the investor, more money. Be cautious about who you decide to rent to, as unreliable tenants can result in more lost money, but also be proactive about finding tenants and do your best to ensure your property is occupied at all times. Overall, the last thing you want is to get stuck in a money pit where you're spending more than your investment is actually worth.
Don't Forget About an Exit Strategy
Binish Qureshi cannot stress enough how important planning is when it comes to real estate investing. A key part of any good investment plan is an exit strategy. Obviously, you want every property you invest in to be a resounding success, but unfortunately, it does not always work out this way. That is why coming up with a backup plan is essential. Prior to investing in a property, create a list of less favourable outcomes that could occur and then come up with a plan B for each. For example, if you plan on flipping a house but find that it isn't working, then perhaps your backup plan could be to try and rent the property. That way, you will still be able to make some money off of it, even if it's less than you had originally hoped.
Binish Qureshi concludes that real estate investing can be a very lucrative long-term investment if you are willing to put in the time and effort required. However, if you go into the industry with the wrong reasons or mindset, all you stand to do is lose money.