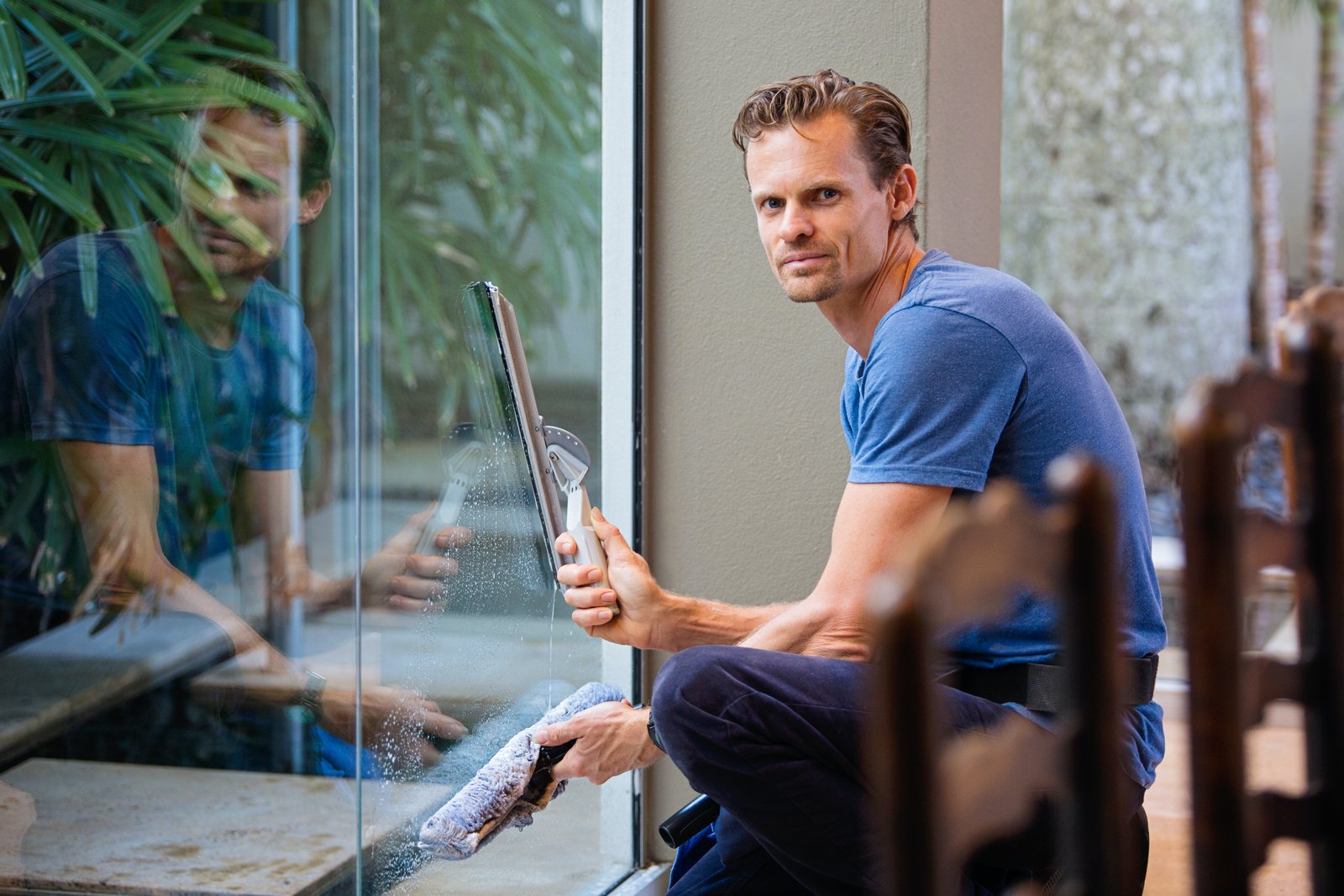 No matter where we might live, dirt and dust are always present. Cleaning is something we do often and takes a significant amount of time over the course of our lives, so why not make things easier for ourselves? Here you will find some quick tips and information so that you will enjoy cleaning more and be more efficient.
Know Your Tools:
Many people these days still use very inefficient cleaning tools and methods. Whether be it due to a lack of interest or a disregard for the importance of having the proper equipment at hand, it does not matter. Professional cleaning equipment is the first step towards making your home spotless and dust-free. But how exactly do you pick the perfect ones for your needs? Well, there are several things you should consider:
Take note of all the surfaces in your home! This is very useful for picking a good vacuum as some are better at cleaning carpet, some are very good for hardwood and some might not work well for houses with many small corners or hard-to-reach places.
Make sure you buy something appropriate for the size of your home. There is no use in spending hundreds and hundreds of pounds on very expensive tools if you do not have a serious need for them. There are very good products at lower prices, perfect for an apartment or smaller house.
If you find that you rarely have time or energy to clean everything constantly, consider buying a cleaning robot. The little buddy is very useful for anyone with a busy life and can keep cleaning for way longer than any of us would or could.
Remember that cleaning is not just about removing dust and stains! Things like air quality and clutter make a big difference in how a room is perceived. Stale or dry air, poor furniture placement or old unmaintained furniture will make any room feel at least twice as dirty.
With these things in mind, we should begin the search for the best products. There is a huge number of different cleaning tools and products, so no doubt you might feel overwhelmed at first, but here are some categories and the top products that users recommend:
Vacuums:
Your workhorse for many cleaning tasks, they come in many sizes, varieties, shapes and styles. A good vacuum will save you time, and energy and make cleaning efficient, effective and almost a breeze. Top suggestions:
Dyson V11 Absolute – Light, manoeuvrable, cordless and powerful. A top choice for anyone who needs to seriously clean and wants to do it quickly and easily. The only problem one might encounter is the price of around £500, which is as high as the performance you get from this beast of vacuum. While cleaning with this would likely be amazing for anyone, it can only be recommended to professionals or owners of very large homes that need the cleaning powers.
Roidmi S1E – A quiet assassin; very stylish, extremely light and perfect for an apartment where you might not want to bother your neighbours. It is cordless, which works perfectly with its light and manoeuvrable build. Its price is also more affordable, sitting at about £240.
Swan Eureka Multiforce Pet – A more basic vacuum, but about as good as it gets for a modern budget-friendly vacuum. It has a huge bin, good suction and works very well, however, the short cord and general noise might be an issue for some. All things considered, this is great value for a budget of about £80.
Mops:
Dust and hair's worst enemy is a good mop. Any of the mops we list below will serve you well in making your house cleaner:
O-Cedar EasyWring Microfiber Spin Mop – Found in most if not all top mop lists. An extremely efficient, comfortable and well-made design that will fit all your mopping needs. It's a bit more expensive than most mops at £24 but replacement heads are cheap and machine washable.
The O-Cedar Dual-Action Dust Mop – Another O-cedar product, this one is one of the best dust mops around. A large microfiber head will quickly deal with dust and is very good for anyone who owns pets. The head is also machine washable and overall at £16 this is one of the best deals for dry mopping.
iRobot Braava 380t Mopping Robot – A much more expensive choice at about £180, but a robot is a robot. It will clean while you watch Netflix, cook, or during any other activity. It is like a fire and forget mopping missile, in terms of power and battery life. It will clean for two to three hours and charge in about as much time. A great choice for any busy person.
Brooms:
A good broom is always helpful. Whether for outdoor or inside use, everyone has a broom or two and they will help with anything your vacuum won't.
O-Cedar Angler – A very well-designed broom with many different small features that set it apart from a normal one. Durable and ergonomic, the build quality is great and the bristles make sweeping a breeze.
HDX Heavy Duty – An old-fashioned, traditional corn broom, great for outdoor use and as a budget option. Extremely tough and durable bristles will handle dirt, mud, rocks and any challenge your outdoors might pose for a broom. It can of course, also be used inside.
O-Cedar Professional 18″ Rough-Surface Push Broom – Another great O-Cedar product, this push broom will handle any large debris like leaves, sticks and any outdoor things that might need to be pushed around. Great for cleaning your sidewalk or driveway.
Dry Steam Carpet Cleaning
Carpets are notorious for being hard to clean and always ending up dirty again within a very short time. If you love carpets and wish to have properly cleaned ones in your home, you need a dry steam cleaner. It is chem-free, ecological and extremely efficient when done properly. It will kill bacteria, get rid of dust mites and stop any mould. 
The McCulloch MC-1275 Heavy-Duty Steam Cleaner is excellent for homeowners, but our recommendation is to see if any professional services in your area offer dry steam cleaning. While dry steam cleaning offers the best results and performance, it is still fairly laborious and it is best to have someone that has done it many times do it for you. 
Keep in mind that dry steam cleaning will make your carpets stay clean for longer and you will not have to call very often. Your air quality will improve drastically and you will not have to work hard to get the dirt out yourself, a real win-win situation especially if you have allergies, so check with your local companies to see if they offer this service!
Ending note:
This has been just a small glimpse in the world of cleaning. We encourage you to research and find what's best for you and your needs. We hope you will have an easier time cleaning and a sparkling, dust-free home.