Is there anything preventing someone else from copying some significant information of your PDF file and repackaging them as their work, profiting at your expense? If you are afraid of this situation, you need to protect your PDF file by using a secure tool.
If you don't protect PDF documents, a lot could happen to them either between you and the person you are sending the document to or once they are distributed on the Internet. Your words and hard work could be stolen and resold for a profit, or they could be altered either jokingly. Now, this article will recommend you an online Protect PDF tool-EasePDF.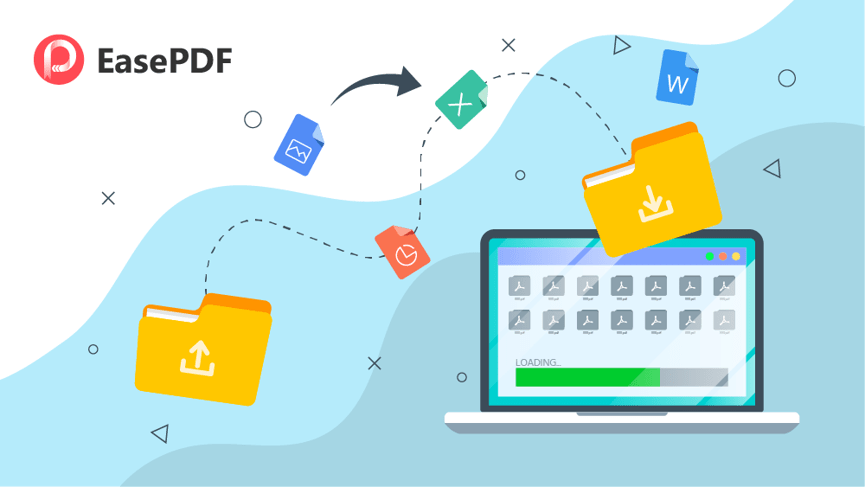 About EasePDF
EasePDF is an all-in-one PDF converter that is designed to help you in the best way. Everything can be done online, which means it can save a certain amount of space on your computer as well.
When you go into the website, you can see a concise interface and then you can choose the tool you like, even if you are using it for the first time, you can quickly know how to access it.
Meanwhile, you don't have to worry about the security of your files because this server will delete the files and the links in 24 hours automatically. You can enjoy this service without worry.
The converter is not only just a PDF file converter but also can edit, merge, split PDF and so on. All the tools here are free to use. You don't need to register before using our services. Next, we will introduce the Protect PDF tool of this converter which is widely used by many users.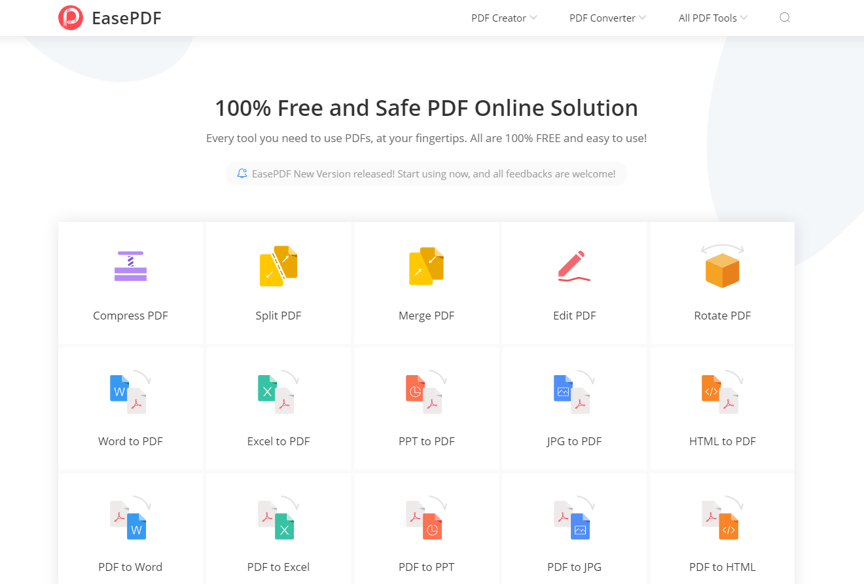 The Protect PDF Tool of EasePDF
Protect PDF tool will make your PDF secure, at the same time, EasePDF also ensures the security of your personal information and files. Before using this tool, you don't need to sign up and hand in your personal information.
Besides, it won't add any watermarks to your files. You can feel free to read your PDF or to share it with others without any watermark on it.
Your PDF file will be protected with just a few clicks and then your file will be safe. But when you want to unlock your PDF, there is also an "Unlock PDF" tool. For more information, you can get from How to Unlock A Password Protected PDF File for Free.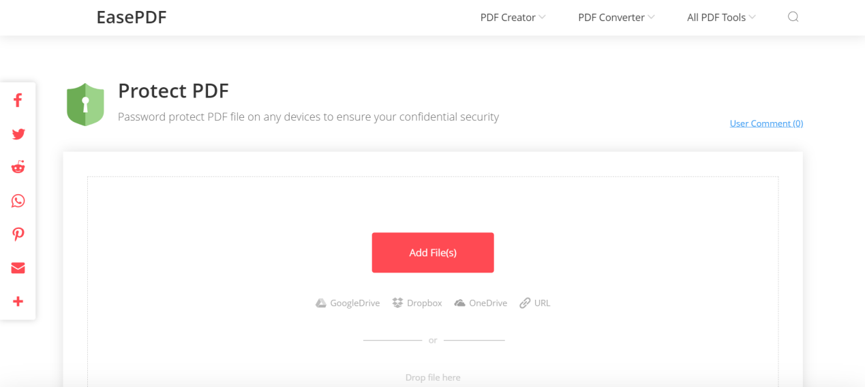 If you are wondering how to use this Protect PDF tool online, then keep reading as we have discussed the step by step process here to use this tool online.
How to Protect PDF Online with EasePDF
Step 1. Navigate to the EasePDF homepage and click on All PDF Tools > Protect PDF.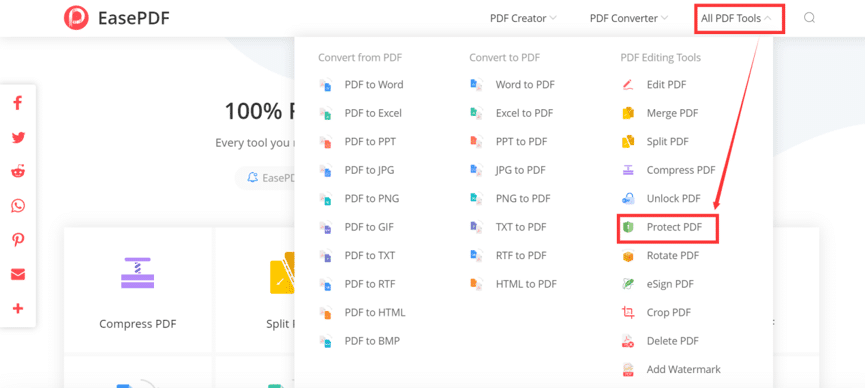 Step 2. Choose the PDF file you want to add a password to and upload it to the server. Enter and confirm your password. If you finished, click the "Protect PDF" button. Then the free PDF editor will start to lock it and complete it in seconds.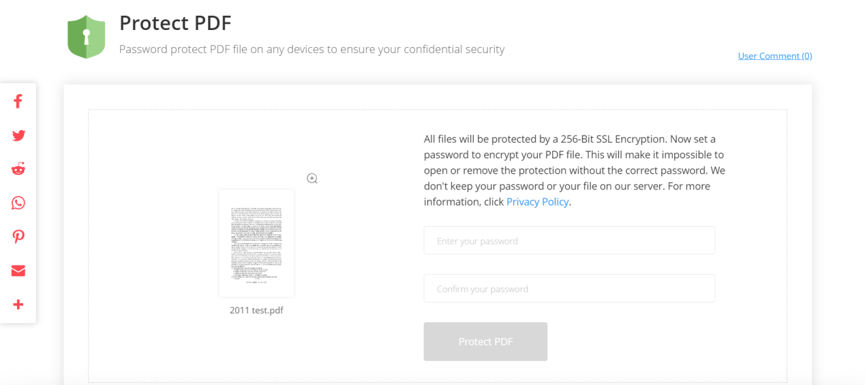 Step 3. When your PDF file is successfully encrypted, the system will provide you a download link and some "save to cloud drives" links, just click the corresponding icon you want. Your PDF file will be safe after the encryption. And after the download is complete, any remaining files uploaded will be purged from the server in 24 hours.
Conclusion
When you want to protect a PDF, just use EasePDF to help you set a password for your file with strong 256-bit AES encryption. It is the best tool for you to protect the PDF. Don't hesitate to use it!