Online casinos have grown massively thanks to interesting marketing and customer retention techniques. The addition of jackpot games has been among the most successful tactics but how does it work and doesn't it means running the risk of losing a lot of money when someone claims the top prize?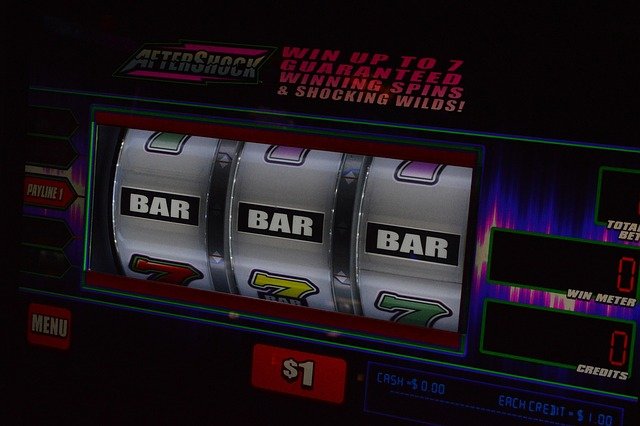 Adding Variety to the Slots Collection
When we look at the slots category in a popular online casino, we can see that the variety on offer is one of the most important points. There are now many different slots based on a wide variety of themes and with a range of interesting features.
The list of Fireblaze slots at Paddy Power shows us how different sorts of jackpots can fit into this overall plan. The Fireblaze games include titles such as Eternal Lady and Pharaoh's Daughter, with Playtech basing these games on ancient cultures from different parts of the planet. With exciting features like hold and respin in addition to the jackpots, these games help to add variety to any casino.
We can also see Jackpot King and Daily Jackpot games, so there is a high degree of variety in the types of jackpot games. It's also worth pointing out that many of the jackpot titles are also available in non-jackpot versions, giving fans of these slots different ways of playing them.
The Risk for the Casino of Losing Money
The next point we need to consider is whether having a lot of jackpot games is a risk for the casino. What if several of those games paid out at the same time? Well, there are a couple of ways that they ensure this isn't a problem. The first of those is that progressive jackpots build up gradually, as explained by Untamed Science, with every player's stake contributing to the prize pool.
Another safety feature can be seen in those Jackpot King games mentioned earlier. The mechanism in this case involves a linked jackpot that can be won on any of the games, so it isn't very likely that several games pay out a jackpot at the same time.
The Chance for Free Publicity
This look by Shopify at how to get free publicity covers a number of areas, but what happens when someone wins a huge jackpot prize? The truth of the matter is that casinos love to see this happen. The same slots are generally available on many different casinos, and the site that hosts the winning spin gets the chance for free publicity as they reveal that one of their players scooped the prize.
People love to see stories of others winning huge prizes, and this is the kind of thing that might intrigue someone enough to give a new site a try. With a regular flow of new customers needed for any casino to carry on growing, a big jackpot win is something that they want everyone to know about. This list from Forbes of how to attract customers cover some of the other strategies used by casinos to carry on growing.
Jackpot games have proved to be an excellent way for online casinos to attract new players and also to retain their exciting customers. Expect to see this type of slot continue to be popular and also diversify as new ways of appealing to players are found.