Beginning with the basics, content marketing is about creating the information and sharing it with the businesses relevant to yours. Content has been used from decades to engage the potential audience on to the site. It also helps to sustain the growth of your brand but the question arises how to implement content marketing to expand your brand's visibility and increase ROI.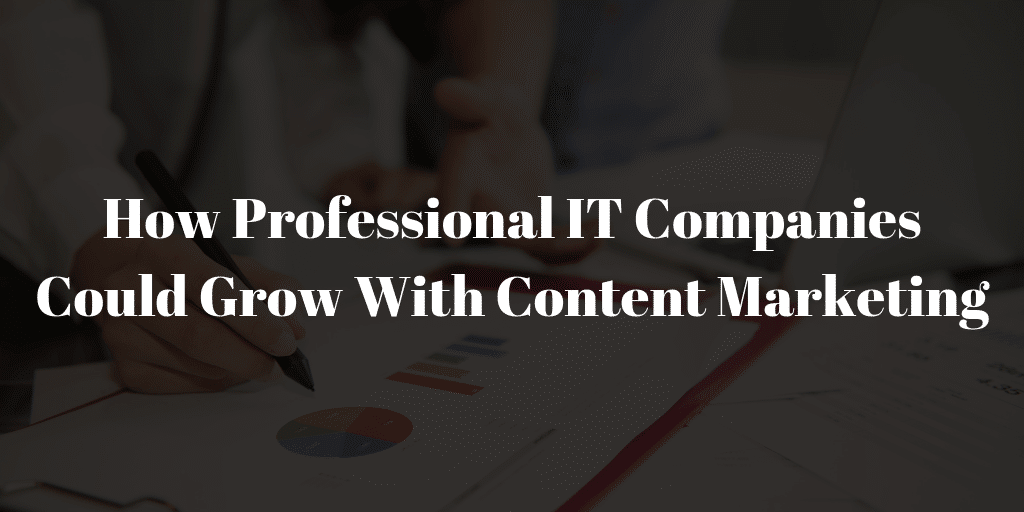 This sounds very common and obvious but its a fact that people struggle in producing top-notch, informative, and engaging content. There are numerous ways by which the IT firms or organizations seek the attention of the potential audience who are interested in their goods or services.
Let us take you to a short guide in which you'll find why content marketing should be implemented by the professional IT firms and how they can create result-driven strategies to build an online presence and attract huge traffic through professional IT services.
Blog Posts
Whether it is a startup or a big organization, content marketing makes it very crucial for every single business to have a blog page on their site. It is a place that allows you to publish the latest articles related to your services/goods offered by you and interests of your audience on a regular basis. So, content marketing allows you to create clear and compelling articles and blogs that can make you a way to your business growth.
Frequent Posting On Social Profiles
Marketing is incomplete without the game of sharing. Whether it is Facebook, Instagram or any other social media profile, people tend to share the various videos, images, and blog posts with their friends or relatives. This showcases the higher the audience takes interest and gets engaged, the greater the chances of increased brand visibility and traffic on your site.
So, creating a powerful social media strategy along with frequent and relevant posts on multiple social media platforms can help you target the right audience and convert them into potential customers.
In addition, adding the website link to your social media profiles can also be beneficial as who will be seeing these posts will naturally think of checking your site at least once.
Videos Entertain The Audience
Content marketing is limited not only to social media posts, articles or blogs but there are many other solutions too. Creating YouTube videos is another marketing tactic that engages the audience better than text and images on the page.
Moreover, infographics can also be used for videos such as product demos, explainers, testimonials, and how-tos. Infographics are another way to share information and attract the audience's attention. As the blend of videos and audios engages huge audience further helping the companies to get their message delivered across.
Offering Skills In The Form Of E-Books
Offering your skills in the form of E-Books is a great idea to engage the audience in your brand but do this only if you are knowledgeable about a specific area or subject related to what your business offers. Ensure adding the information of the audience's interests so that it can retain them for a long time instead of a few minutes. Additionally, you can add a "freebie" when people sign up as this will enable you to perform the email marketing in many diverse ways adding value to your content marketing efforts.
Content Is King
Content marketing is a great source to create brand awareness and reach the potential audience. Where most companies don't know the power of content marketing, there are many companies who are leveraging the benefits of content marketing.
So, leverage the benefits of content marketing tools so that you can expand your business, increase the number of potential customers, and ultimately raise high ROI.
Final Thoughts
Undoubtedly, Content marketing is very crucial for every IT firm and most importantly the quality content. You need to build a content marketing strategy that has the relevant message which communicates with your target audience and meets their requirements. So, if you want to take your business to new heights then counting on these methods can help you to stay ahead of your competition. However, if you are unable to implement these steps then find a reliable IT service company that can help in growing your business. All the Best!
Ravi Sharma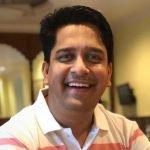 Ravi Sharma is a young and highly dedicated entrepreneur who has shown intense enthusiasm in building his IT Management Company, Webomaze. He has a great direction on the idea of IT services with support from experienced and qualified IT specialists. He is a fun-loving person and loves to find adventure by visiting different places.
Social Profile Links:
https://www.linkedin.com/in/sharmaravi08/