When every month WordPress users post around 70 million posts, how can newcomers begin a personal blog and thrive in this competitive market? What are the criteria that new bloggers need to meet to mark a strong online presence, drive traffic, and create loyal visitor-base?
This case study of Josh Rathour answers these questions by outlining the brand-building process, content production criteria, and maintaining the standard to get more brand visibility.
Online Readers are Ready to Read Blogs:
Despite the popularity of YouTube, memes, and other visual content, online readers are still present, and they are looking out to read quality content. In fact, around 77% online users read blogs regularly. It means that blogs are not just digital clutter, but a useful source of information for readers and useful digital assets for bloggers.
Businesses are using blogs to enhance brand awareness, drive website traffic, build brand loyalty, and establish authority. But people are also creating blogs to earn money. That's where the idea of a personal blog jumps into the scene.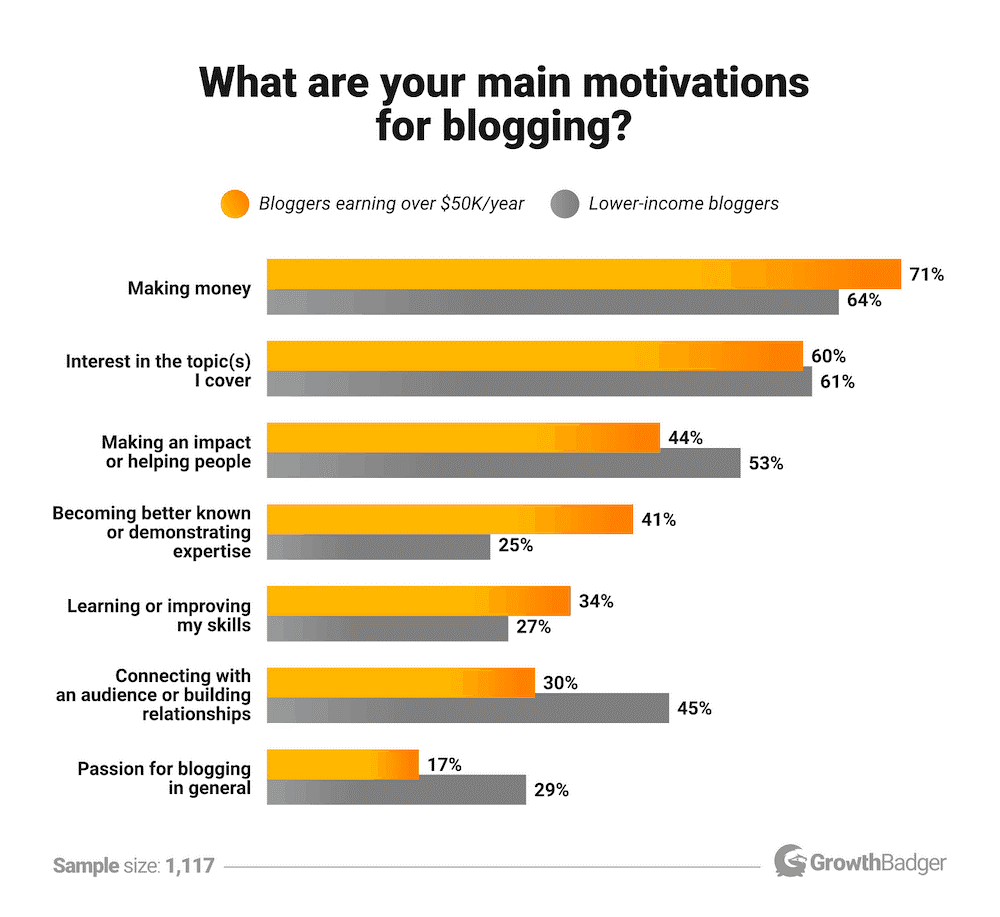 Source: GrowthBadger
But how can you wade your way through 70 million monthly posts, get readers' attention, and entice them to read the post?
The truth is that the online world is competitive, and grabbing readers' attention is a challenging task. Josh Rathour case study shows that you need to work on three basic levels to become successful in the blogging world:
Enhance search engine visibility
Create super engaging and valuable content
Promote your content like crazy.
Enhance Search Engine Visibility:
Getting organic visitors is all about topping search engine rankings because around 67.60% of clicks go to the first five organic results. It means that SEO (search engine optimization) is not only an option but essential for all businesses and content creators if they want to enhance their visibility and the possibility of getting a click.
Being a blog site looking for its online space from scratch, Josh Rathour has worked a lot on its site's SEO side.
Though Google considers 200 ranking factors to determine its ranking fate, if you work on getting white hat quality links from other sites, and publish quality content, you can allure Google in your favor.
That's where the second level comes in to play its role.
Create Super Engaging and Valuable Content:
Keeping readers hooked till the end requires a lot of effort. If your content wouldn't be engaging and valuable, readers will click out. Readers have so many other options, so they don't need to stay hooked to an article that doesn't provide them value and engage them. That's why creating engaging content should be your top-most priority.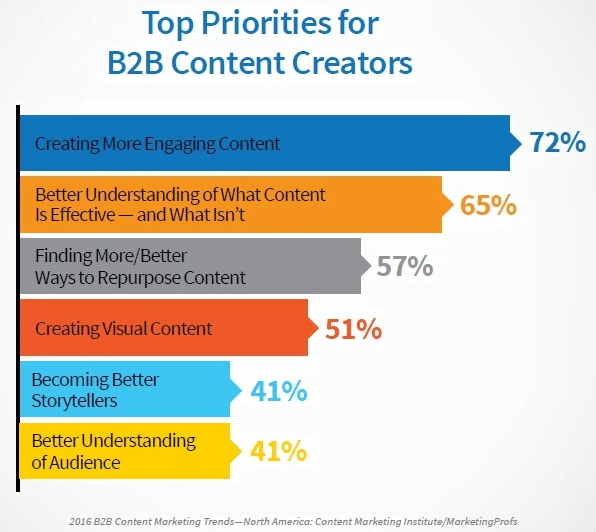 Source: KoMarketing
That's what Josh Rathour is doing!
All the posts published on the website are highly value-oriented, simple to read, engaging, and have high-quality content. So, they keep readers hooked until the end.
Like a slippery slide content marketing technique, everything triggers readers to keep on reading from the title, introduction, and body to the conclusion.
And that's what makes the difference!
Promote Your Content Like Crazy:
No matter how good your content is, and how many visually appealing elements you have incorporated, if people will not know about your blog, they will not read it. And Josh Rathour knows it!
He doesn't sit back and wait for the blog to rank high. He takes a proactive approach and promotes the content. It is time-consuming and requires a lot of hard work, but then you don't get anything without putting in some fuel. Right?
The best technique he uses is sending highly targeted newsletters to the subscribers, telling them about the blog post, and why they should read it. And it helps to promote the blog and get the qualified traffic for good.
Conclusion:
This case study has helped us understand how big online bloggers have managed to gain a prominent online position and built a strong reputation. And how new bloggers, working from scratch, can also work on similar lines to establish themselves as brands.
It also shows that the online world is dynamic, and anyone with a passion for writing, and a thing for SEO technicalities can succeed in this landscape.
This case study is like a ray of hope for blogging wannabes, thinking to explore the online world: You can do it too!