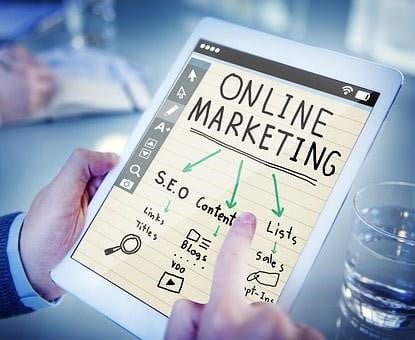 If you are trying to sell your products to everyone, you will have difficulty reaching anybody. Vague or generic marketing messages are less likely to resonate with audiences than marketing messages that are direct and specific. The best marketing strategy is breaking the large market into smaller segments of customers with similar characteristics and focusing your efforts solely on serving them. In target marketing, the aim is to connect with a specifically defined group within the market. We can segment the market using various characteristics such as demographics, psychographics, business and industry, and geographic areas.
Why Target Marketing?
Target marketing is a better marketing strategy as it focuses on impact advertising, branding, customer experience, and business operations. Focusing on target market segmentation lets you speak to a defined audience directly, attract and convert high-quality leads, differentiate your brand from competitors, build deeper customer loyalty, and improve products and services. The main benefit of target marketing is that your message will reach people more likely interested in doing business with your company. When properly implemented, you are more likely to get high-quality leads that will turn into paying customers.
Techniques to Help You Reach Your Desired Target Audience
Define Your Target Market
Before you can start your marketing campaign, you must define your audience. Defining your audience is about knowing your ideal audience. Defining your customers starts by describing your customers' demographics, challenges, values and goals, professional roles, buying decisions, and professional roles. You can use several ways to know your customers, such as interviewing, tracking point of sale data, engaging in social channels, and talking to your sales team.
Build Your Brand
Your branding should be based on the intelligence and information gathered when defining your target. You should make sure that message resonates with your target audience. Once you have created your brand, you should promote it on places where your potential audience is likely to see it. LinkedIn is always a great place to start and build your brand as it is a professional network. You should use the LinkedIn profile to introduce your brand to influencers in the industry.
Identify Market Opportunities
You should avoid starting your marketing campaign blindly. It is easier to capture the attention of your potential audience by solving a problem as opposed to marketing. For example, if you find a question in channels that are likely to reach your target audience, you will create a better impression by answering the question as opposed to placing an ad on the page. When identifying market opportunities, you should also look for the best ways to reach your audience. If you choose to use a blog, you should ensure that the content has words and phrases that connect and resonate with your target audience.
Utilize Online Communities
Since your target market has similar characteristics, there is a likeliness that they have the same interests and needs, which makes it easy to differentiate them in online communities. In today's social world, most people belong to a specific online community. Facebook groups are a goldmine when it comes to targeting people with the same interests. For example, if you are selling construction materials, you can witness immediate conversions by targeting Facebook construction groups as the majority of people in those groups are people interested in building or builders. If you are selling health-related products, it would be easier to sell your products in Facebook health-related groups.
Be a Smart Marketer
The conversions you get from your campaign will determine the value of your marketing campaign. Being a smart marketer is more about using channels and platforms that give you more conversions at a fraction of your investment. You should avoid being drawn into extensive marketing campaigns or focusing on free platforms. The goal should be to get the best value. You should also know that even free marketing campaigns take effort and time. You should also take advantage of marketing tools designed for target marketing. Marketing platforms such as tapinfluence can help to find Infuencers for marketing best suited for your company marketing needs and goals.
Take Advantage of Video to Tell Your Story
With internet connectivity becoming cheaper and faster, most people are now opting to view videos. Live-stream videos are becoming more common on Facebook and LinkedIn, and their popularity is expected to increase even further in the near future. You should create short videos that share stories, customer testimonials, business advice, and lifestyle tips. You should make sure that the content is engaging and resonates with your audience.
Conclusion
Marketing a new business or a product can be a daunting task, but target marketing lessens the overwhelming task by reaching potential customers in a more meaningful and personal way. When properly done, target marketing benefits both the consumers and brands.