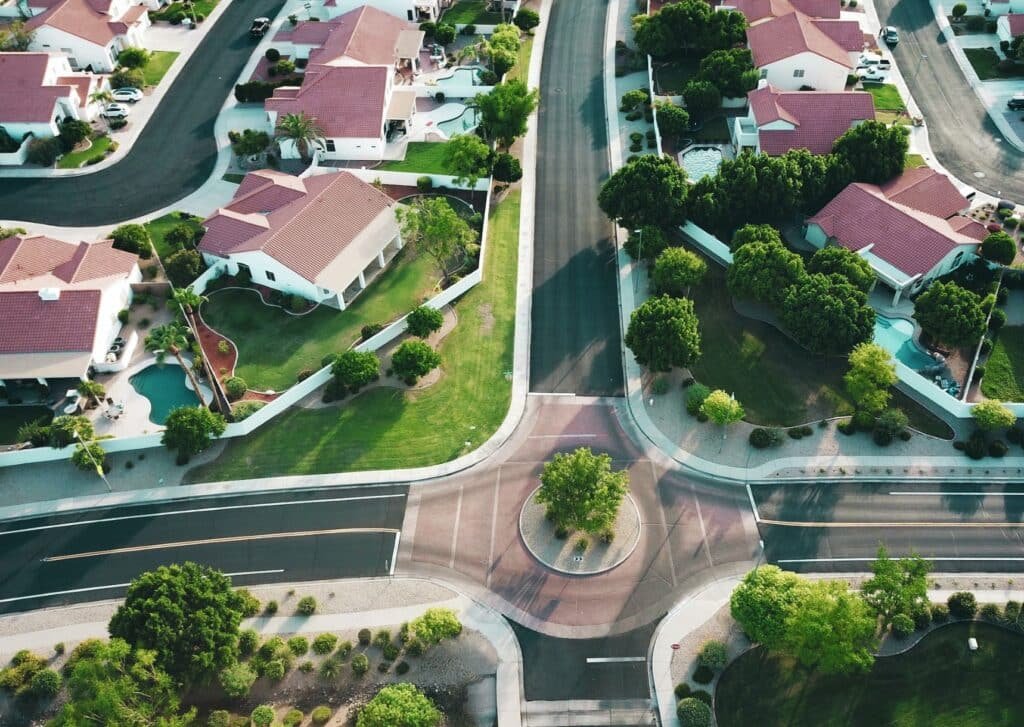 Chicago is one of the largest cities in the United States, where everyone can easily find something to do. With diverse communities, great job opportunities, and excellent infrastructure, Chicago is a desirable destination for people of all ages and lifestyles. That is why relocation to Chicago is a perfect option if you are looking for a great place to fulfil yourself.
However, Chicago is not only about the city but also about its suburbs. The area of ​​Chicagoland is truly huge, so there are many interesting places to relocate. Some are best for families with children, while others are perfect for those who are seeking a job or housing with an affordable cost of living. With a wide range of suburbs to choose from, moving to Chicagoland is a great opportunity to find your place!
Let's take a look at some interesting Chicago suburbs to consider if you're thinking about moving to this stunning city.
Preston Heights
This suburb is located in Will County and is great if you're just starting your career so your budget isn't as big.
Preston Heights is a small community of about 3,000 people. Nearly half of the community's residents rent housing. Monthly rent here averages $1,000 which is an attractive option. In addition, the average purchase of a house in Preston Heights will set you back approximately $119,000, which is lower than the national average.
Among the advantages of Preston Heights is that this place has a more relaxed and laid-back lifestyle, as well as a developed public school system and affordable cost of living, which makes this suburb a good option for couples with children and those who want to save money.
Long Grove
Another interesting place to move to is Long Grove. This suburb is located in Lake County.
About 8,000 people live here, most of them homeowners. The average housing rent is $3,500 per month. At the same time, if you are looking for real estate options, the median home value here is around $665,000.
Long Grove is more expensive in terms of cost of living. However, it can provide you with a developed infrastructure, magnificent natural scenery, and a large number of parks and recreation areas. In addition, quality public schools are available to Long Grove residents, and this suburb is excellent for families with children. According to Niche, Long Grove is ranked #1 among the best places to raise a family in Illinois.
Low crime, diversity, and high income make Long Grove a wonderful Chicago suburb if you're looking for a place to move to.
Evanston
This suburb is more populated than the previous ones. About 80,000 inhabitants live here. Located in Cook County, this place is perfect for those who prefer city living. Even though Evanston is a relatively small town, you can feel an urban atmosphere here.
Evanston has plenty of recreational and nightlife options available to you. In addition, the town also scores high in the "good for families" ranking.
Northwestern University is located in this suburb, and also Lake Michigan is not far away from Evanston.
About half of the residents rent housing. The median monthly rent here is $1,500, and the median value of a home to buy is $410,000.
The majority of the population is in their 20s and 30s, so Evanston often makes lists of great places to move to for millennials.
Glencoe
Also located in Cook County, Glencoe is one of Chicago's affluent suburbs.
According to Bloomberg, this place is on the list of the 100 wealthiest cities in the US, so moving here is a great idea.
Glencoe has a population of about 9,000. The vast majority of residents are homeowners (93%). The average monthly rent is just over $1,500. At the same time, the average cost of a house is $1,100,000.
This suburb is more expensive in terms of cost of living, however, developed infrastructure, the high income of residents, and quality public schools make this area a great place to live.
The town is perfect for families with children, job seekers, or those looking for a safe and beautiful place to live outside the metropolis.
Get professional moving help in Glencoe.
Naperville
Naperville is one of the most popular suburbs in Illinois to relocate to, and there are many reasons for this.
Naperville, located in DuPage County, is one of Chicago's most densely populated suburbs. The number of inhabitants is almost 150,000 people, among which 75% are homeowners.
The average monthly rent is $1,600. The median home price is just over $430,000.
The suburbs can offer a large number of restaurants, shops, parks, and recreational areas. Plus, with quality public schools and a safe environment, Naperville is ranked #1 among the best cities in America to raise a family.
Naperville is perfect for job seeking and career advancement, as well as for comfortable family life, as this city is a great combination of both urban and suburban lifestyles.