Launching a new product for your business can be challenging as you need to ensure that you've crafted every inch to perfection. You need to guarantee that it can satisfy your customer's needs and effectively serve its purpose. While creating a product is one thing to worry about, you also need to consider the packaging. Using the latest packing technology such as void fill machinery, can streamline bulk packing and shipping for expanding your business.  
Packaging can define and set people's expectations about the quality of the product. No matter how well-made a product is, not many people might consider picking it up from the shelves if the packaging isn't well done. You need to ensure that your packaging is perfect by checking online suppliers like Packaging World.
Excellent product packaging can automatically give the customer an impression that the product is of excellent quality. With that, you need to choose the most effective packaging for your new product. Here are the ways:
Set Your Budget
Before you splurge on the best packaging that you see online, you need to consider your budget. The best-looking packaging is usually expensive as they're well-done and use quality materials. While you want the best of the best for your packaging, you need to set a specific budget to make a profit still.
Apart from the price of the packaging itself, you need to consider the bubble wrap cost if you plan on shipping them through a carrier. When sending box and glass, you need to be extra careful and use thick bubble wraps to ensure that it'll arrive at your customer's doorsteps scratch-free.
As you ship your products, you'll be using plenty of plastics and bubble wraps. You can choose to look for a more environmentally friendly alternative so that you could help reduce the amount of rubbish sent to the landfill.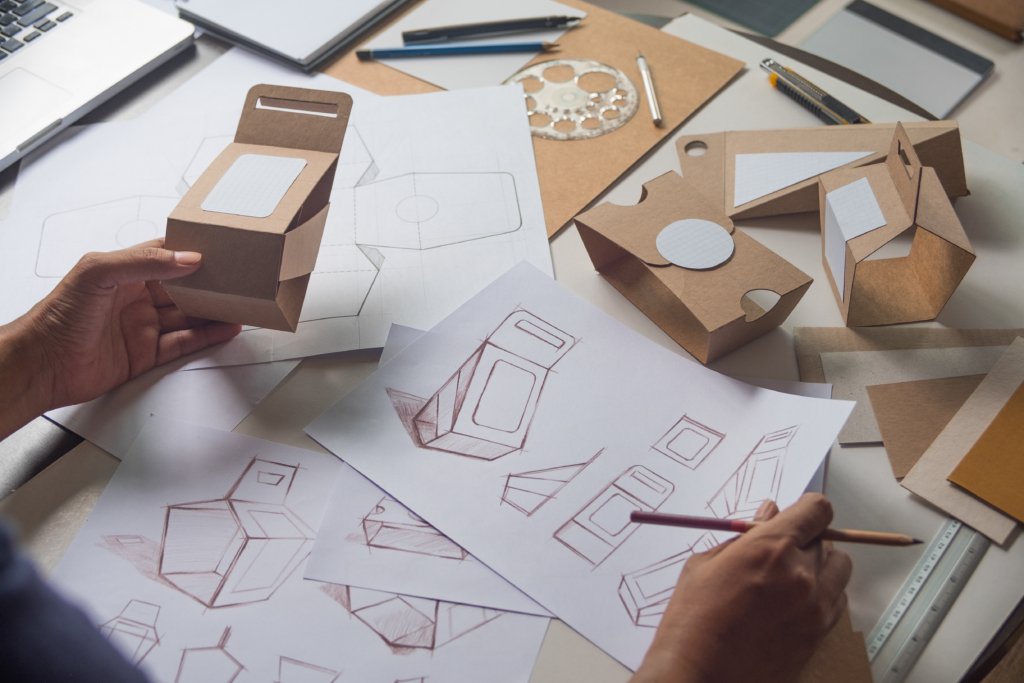 Packaging Design And Branding
If you've been running a business and launched plenty of products in the market, it'll be best to unify your packaging and branding design.
You should have a consistent colour scheme, font choices, and vibe. It'll look weird if your previous packaging are all bright colours, and you decide to go for a neutral colour in your next. Unless you're emphasizing a change in branding or product, it'll be best to stay consistent.
Size Matters
Size is essential in packaging. It has to suit the product to be efficient. Over-sized packaging is costly and could damage the product as the latter moves around inside during transport. Packaging that's too small could deform your product. It's best to keep your packaging light and compact as well for ease in shipping. .
Ease Of Use
When you provide your customers with a product that comes with insanely sealed packaging that takes forever to open, your customers might not appreciate your packaging.
Have you ever purchased a pair of scissors, and you just can't get to open the product as everything's sealed tight that the only way you can open them is by cutting it with a pair of scissors? It's truly frustrating. You don't want your customers to feel the same stress you felt when they open your product.
As you design your packaging, keep it secure yet still comfortable to open so your customers wouldn't have to go through hardships so that they could enjoy your product quickly.
High-Quality Design
If you're selling food and beverages, you need to ensure that your packaging is food-grade. That means, you can't use packaging that's not meant for food or beverages. Think contamination and lawsuits. If your product spoils because of poor packaging, your business will be in trouble.
As for the design, it would have to be secure enough to keep the product from splashing out or breaking into pieces during transport. Think handy, too, because no one wants to drop your product while handling it simply because the packaging is too slippery or lacks mechanisms for good gripping.
Conclusion
Product packaging is essential as customers can pass judgment on your product based on it. With beautiful packaging, people would immediately infer that the product is high-quality as well.
Moreover, you must choose the right packaging to captivate your customer's attention and at the same time allow it to represent your company and product well. With the right design, size, and shape, you can have great product packaging that everyone would enjoy.