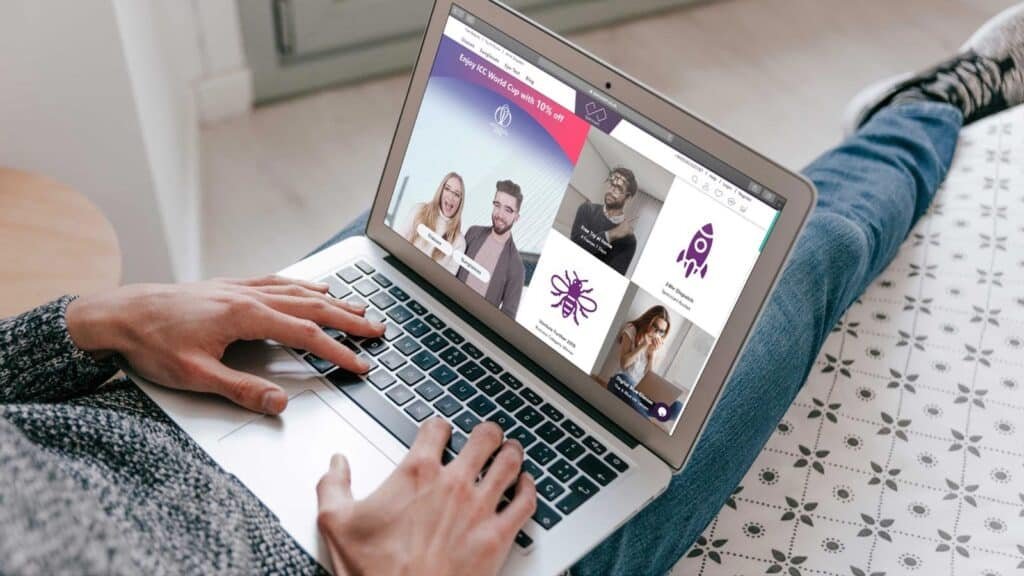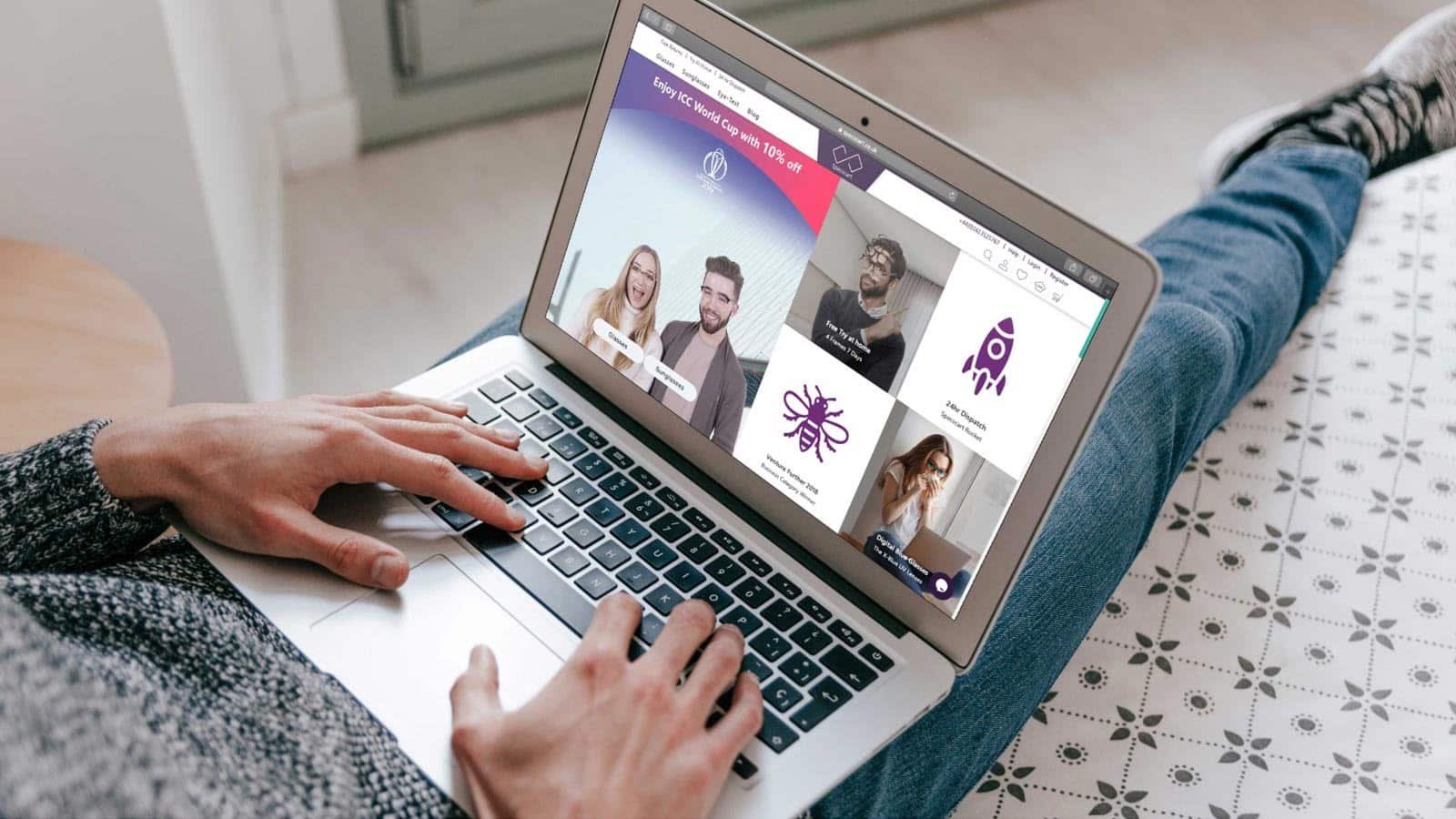 Specscart is a Manchester-based eyewear startup that's on its mission to change the way people perceive eyeglasses. What image do you paint in your mind once when we mention eyeglasses. Vision problems and high cost.
Certainly, these are major drawbacks of all the mega eyewear retail companies that are creating a barrier among people from owning glasses as much as they could. Specscart holds its ground on the services and eyewear it provides since we believe that eyewear is just like any other intimate fashion accessory.
There's no denial for the love of beautiful and eccentric designer eyeglasses but making products are only worth creating once you have people who can afford them with ease.
Specscart set standards and fixed many loopholes that were present in the eyewear market so that people get a better experience while buying eyeglasses.
It encourages the notion that glasses and sunglasses are a form of "self-expression" and everyday fashion accessory that needs to change with the season. We use various forms of accessories and outfits to express our personality and eyeglasses are also such intimate accessories that are too close to the hearts of the customers.
It works on the belief that people should revamp their style every now and then and look influential in various situations in their life. Don't let a single frame define you.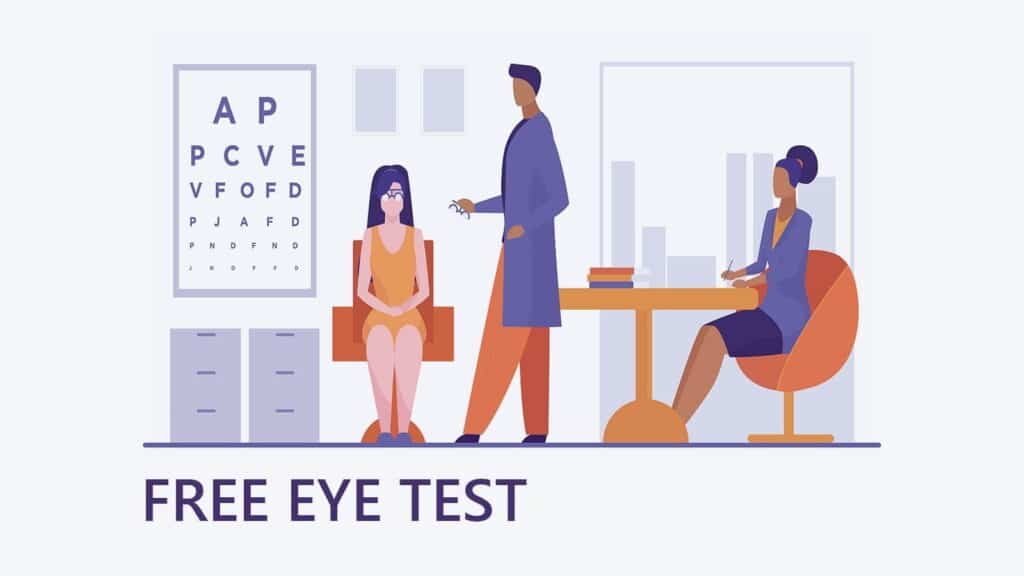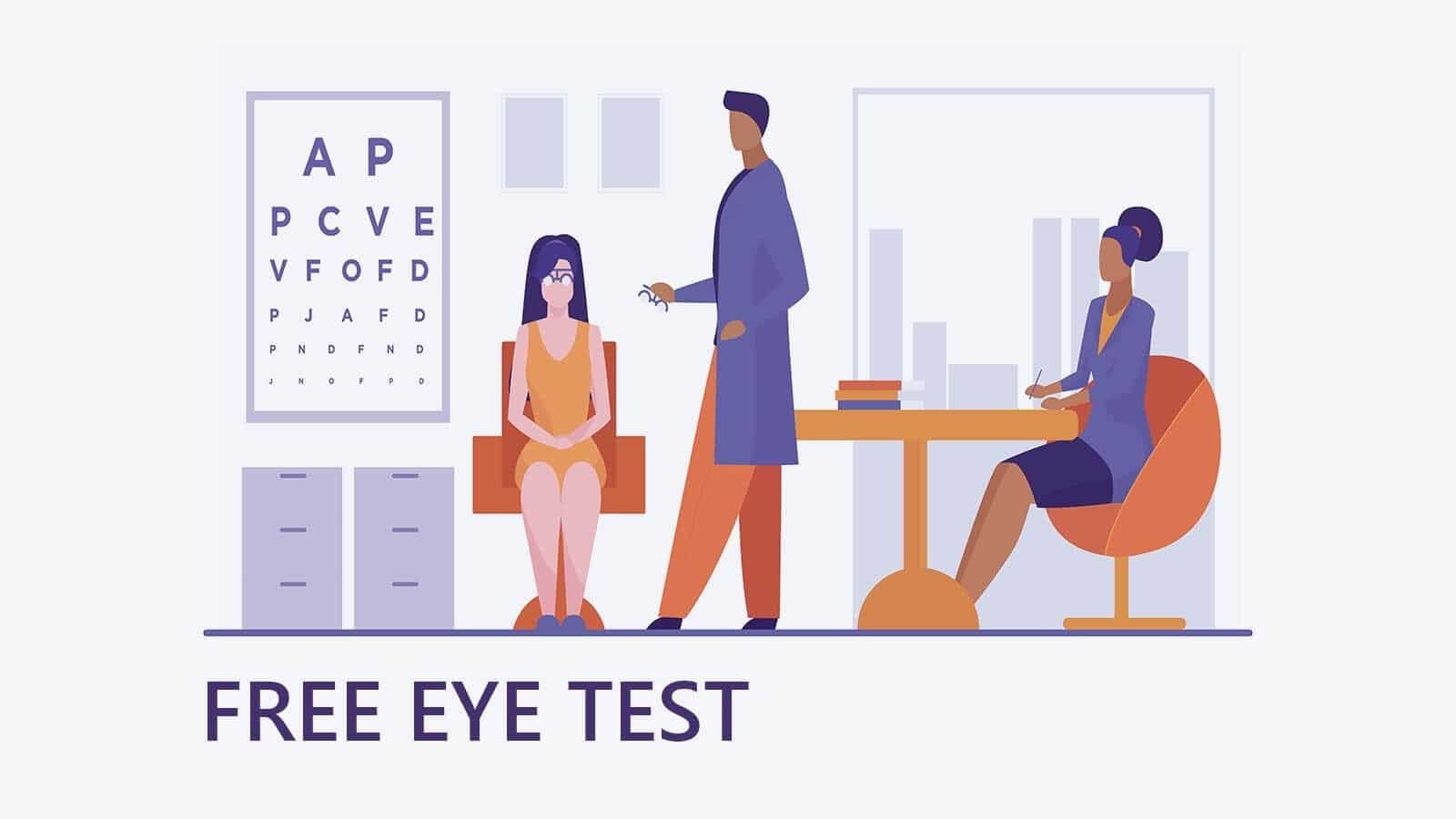 Why do glasses only remain a vision corrective device, why not an accessory to create a powerful and strong impression on another person.  That's where Specscart builds its ultimate business model.
By fixing various loopholes in the eyewear market, it has built the fastest growing startup that works on the value of supporting customer experience at its heart. The services of Specscart speak for themselves in changing the market with detailed solutions at every stage of the manufacturing, coating, prescription and delivery.
Services at Specscart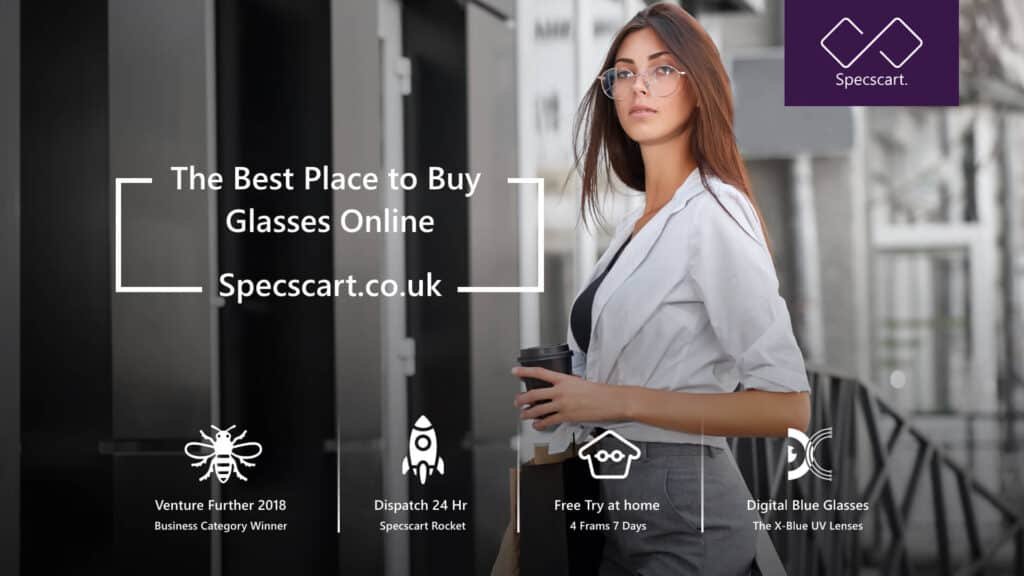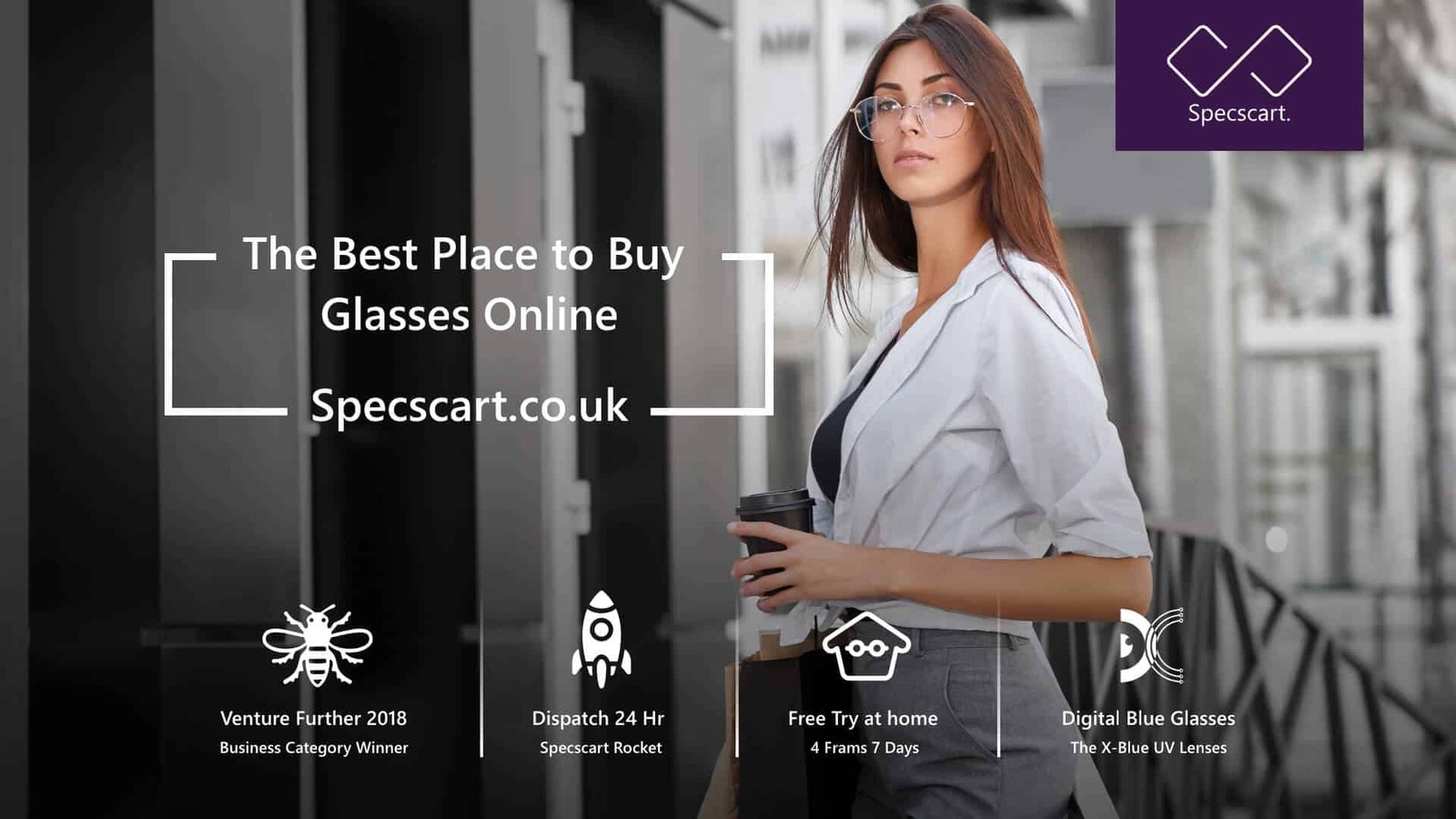 Contrary to most eyewear retailers, Specscart has cut off its middlemen supply chain hence it handcrafts its own lenses and glasses. Removing the middlemen makes them get a more personalised and realistic approach towards solving people's solutions towards creating glasses.
The manufacturing of the Specscart glasses is done at a Manchester-based state of art laboratory under high-class German equipment. That means Specscart designs its own designer eyewear including its own British flagship brand called Tom Archer.
With its own hand over customer demands, it has got a better grasp of needs, unlike other stores that depend upon designers, license holders, manufacturers and many others. This phenomenon method has regulated them to be quick to manufacture and deliver. 
Specscart understands the millennial generation and its impatience towards getting things delivered fast enough to their expectations. Earlier glasses took up almost 2 weeks for delivery and if you need a pair for your meeting the very next day, the purchase would have no worth.
With its 24 hours dispatch system made possible by cutting off unnecessary middlemen, they are able to deliver glasses fast enough for the customer to enjoy them in the right span of time. Specscart delivers its eyewear in under 24 hours dispatch so that your emergency or needs get satisfied immediately.
Specscart provides free eye tests at home and at its stores so that people act on their eye health as vehemently as they can. While working with eyeglasses, they all deal with expert opticians every day who put a lot of emphasis on regular or routine eye examinations but since the cost seems pretty steep, people are reluctant in doing the very important thing.
Their goal is not just correcting the vision but also saving it from permanent or severe damage. So apart from making eye tests free so that every age group commits towards healthy eye conditions, it made sure that they do justice to people packed with busy schedules. Thus, their free home eye test service allows you to get examined at the comfort of your home without cutting off your working hours. 
Since their business model is based on the core value of customer service, price shouldn't be an obstacle from making their fashionable dream into reality. Prescription glasses, especially varifocals, cost a fortune in the eyewear market but Specscart offers its varifocal lenses at only £75 with no additional charges.
In order to stop people from getting ripped off, they went one step ahead towards ensuring minimal use of your wallet. It provides essential coatings like anti-glare, anti-scratch, anti-glare and Impact resistant coating for free.
They believe these essential extra add-ons made a lot of customers gasp at the accumulated overall price as the resulting price is generally around £150 or even more. Specscart lenses are fully loaded with free complimentary coating with an unbeatable price range. Their single vision glasses start at £39 while the advanced varifocal glasses cost only £75 including extra add-ons.
Many times you can't provide people with the earnest assurance of high quality frames that are durable and sustainably made without offering a physical experience. Specscart frames are made with sustainable material and free from plastic moulding material to offer a safe product and skin experience.
In order to prove the quality and reality of the frame's material, it offers free home try-on. With their free home trial, you experience these durable and high-quality materials in your own hands. The free home trial allows you to figure out all your confusion and doubts while trying any top four frames for 7 days at your home. It ensures that even if you buy online, the experience should not be any less than personal.
Specscart Stores
Though technology is the key, there can be nothing more trustworthy than going down to your favourite optical stores for better communication on any issues. Specscart stores are present in Walkden and Bury with great customer service and knowledgeable professional staff that offers you the best guidance and help. 
Their stores have always been welcoming to their customers for an improved buying experience where you can have a heart to heart chat for any issues regarding your eyewear or eyecare.
From getting accurate vision exams to buying your favourite frames, their stores are always at its customer service, they make sure that customers get what they need with an intimate interactive session.
Their staff and opticians are available in the stores to give you proper direction on your every question and concern, addressing your issues while building an atmosphere of trust and dependence.
Online presence is great with Specscart but it wants to create outreach with better humane interaction. Specscart is on its way to building more optical stores this year so that every city experiences the warmth of visual care.
Join Specscart – Become a Member
Specscart was built on the mission of disrupting the high street eyewear market and making fashion all about people. People are the important source of every foundation, mission and dream. With their promising service, core value and mission, they are set out for an exceptional change. They need companions along the way to success.
Hence they encourage you to join them and develop your career at Specscart. It values artistic, responsible and fresh minds who have the strength to contribute to the company and set profitable goals.
With them, they initiate their employees with the right direction and knowledge in their work that they require to master. It gives people the opportunity to work with many talented and young minds who welcome ideas that are unconventional and new to the table while also guiding them in their career development. 
Author Bio: I'm Jaylin: an SEO Expert of Leelija Web Solutions. I am a content manager and the author of freeopenbook.com and a full time blogger. My favourite things include my camera, travelling, caring about my fitness, food and my fashion. Email id: editor@leelija.com