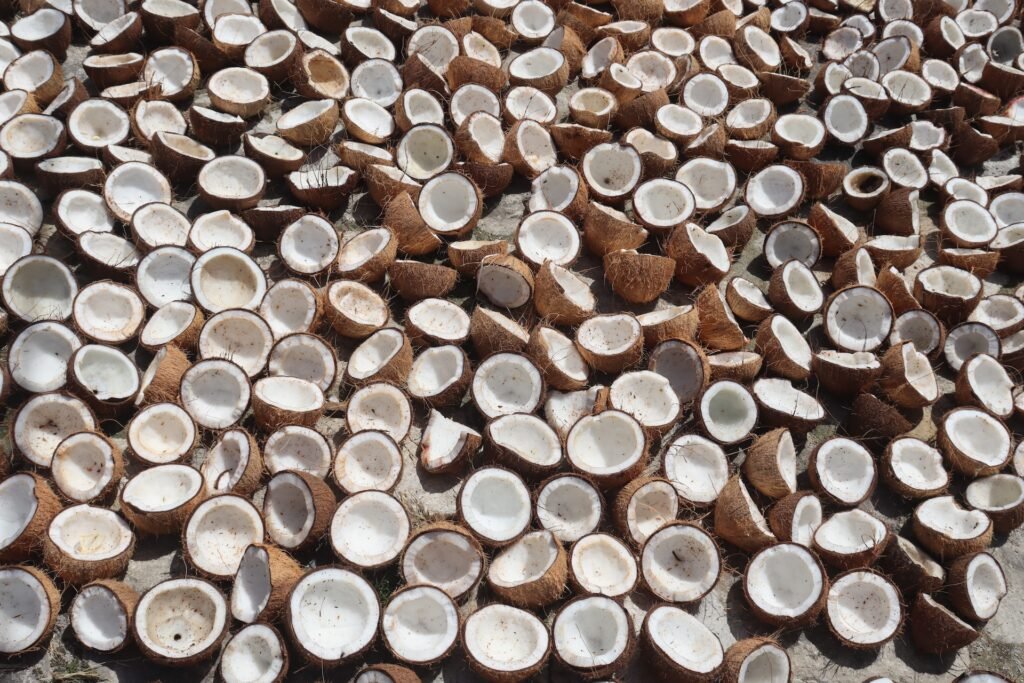 The coconut business is quite lucrative with the right kind of tools. The coconut industry has many business opportunities that one can take advantage of to generate extra income. One can venture into companies that produce coconut body oils, coconut-cooking oils, coconut powder, coconut pasteurized milk, coconut candies, and confectioneries.
However, not all coconut business thrives. One common mistake with most business people is venturing into the populated market. This especially happens to entrepreneurs brought up within coconut growing communities. The problem is that the market in your home area is oversaturated with coconut products, with low demand for produce. This translates to low returns on any investment made in your business. However, you can explore other markets through product exportation.
Exporting products has, since time immemorial, produced lump sum rewards. Those that engage in the export business have been known to have extra advantages compared to the local market. There are a few things to consider before setting up a coconut export business.
Market
Before making any decision, you need to understand your target market, its potential, other businesses within the market, and the demand for your products is. Preferably, choose a market that has a high demand for the products you have to offer.
Additionally, ensure customers within the given space can afford what you want to offer. This will prevent you from making losses.
Legal requirement
It's important to note that because the market is in a different area, regulations may change. Make sure your business isn't in violation of any local laws to avoid getting on the wrong side of the law. You can have legal assistance in understanding laws set for business in the region. These include taxation, export laws, and so forth.
Culture
While most cultures generally accept the use of coconuts and related products, it's paramount to check whether the community in the new region believes in or is against your intended products. This can be an excellent way of understanding your target market.
Shipment deal
Shipments are crucial for exporting businesses. You need to know which shipment plan will best suit your products. Choosing how you'd like your products shipped to the new market will depend on which kind of products you have to offer. For perishable goods, you can make use of aeroplanes and other faster means of transport. You can also choose shipment plans depending on how much you can afford.
Creating an online presence
One way to keep connected to your customers is by having a website. A good website will make an excellent impression on potential new customers. It becomes an attractive way of bringing in new customers. Through websites, like private label foods from Linbro, customers can make their orders and view other products in your company. They can also communicate any issues, questions, or recommendations on your products.
Having an online presence will also ensure you get additional clients through recommendations, advertisements, and so much more. Creating a website isn't enough. You'll need to be actively involved on the site. This entails replying to customers and updating products.