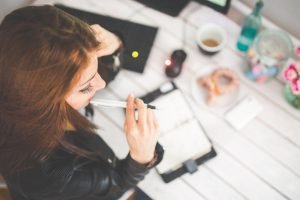 Starting out a business is exciting, however, it can be stressful and there are lots of things that you are going to need to think about and do in order to get off the ground. Marketing is one of these things.
When you are an established business marketing might come naturally, or at least a little bit easier, but in those early days it can be confusing. So, to help you to take those first marketing steps and get your fledgling business off the ground, we have put together the marketing tips that you are going to need to keep in mind.
Don't compare yourself, sell your benefit
When you are a newcomer to your industry then it can be hard to compare yourself against other businesses who have been around for much longer than you. It is a much better approach to sell the benefits that you bring as a business. This could be your quality, your dedication or perhaps your passion.
Take the time to listen to your customers
Without your customers you are never going to be a success, so this means that you are going to need to make sure that you listen to them as much as you can. Especially in the early days. Not only will customers help you to know what you need to be doing, but they can also give you insights into your very own niche in the market.
Take the leap with your product
A common mistake that many businesses make is trying too hard to make their product perfect before they launch it. No product is perfect when it first comes out (or at least very few) and sometimes you simply won't know about any issues until people have bought it and tried it for themselves. Of course you want your product to be near perfect, but sometimes you need to take a leap and see what people think.
Always make sure you can test your approaches
There is absolutely no point making the effort to market your business without being able to test how well it is working. So, one of the most important things to keep in mind is what is going to be the best ways to test your approaches. Take your time to test your marketing and take the time to interpret the results, we can promise you that it will be worth it in the long run.
There are plenty of steps to accelerate your growth and get your business off the ground. Whether that is in the marketing area or perhaps in something such as setting up the right exhibition stand. You just need to think about what things are going to give you that boost and you will find that you are well on your way to becoming a success.
Image credit: pixabay.com