Affiliate marketing is an effective and popular way to make money online. The startup costs are relatively low when compared to other online ventures. Other than running a website, costs can remain incredibly minimal In addition, there is little to no risk involved. However, you won't be able to make any money without the right strategies and techniques.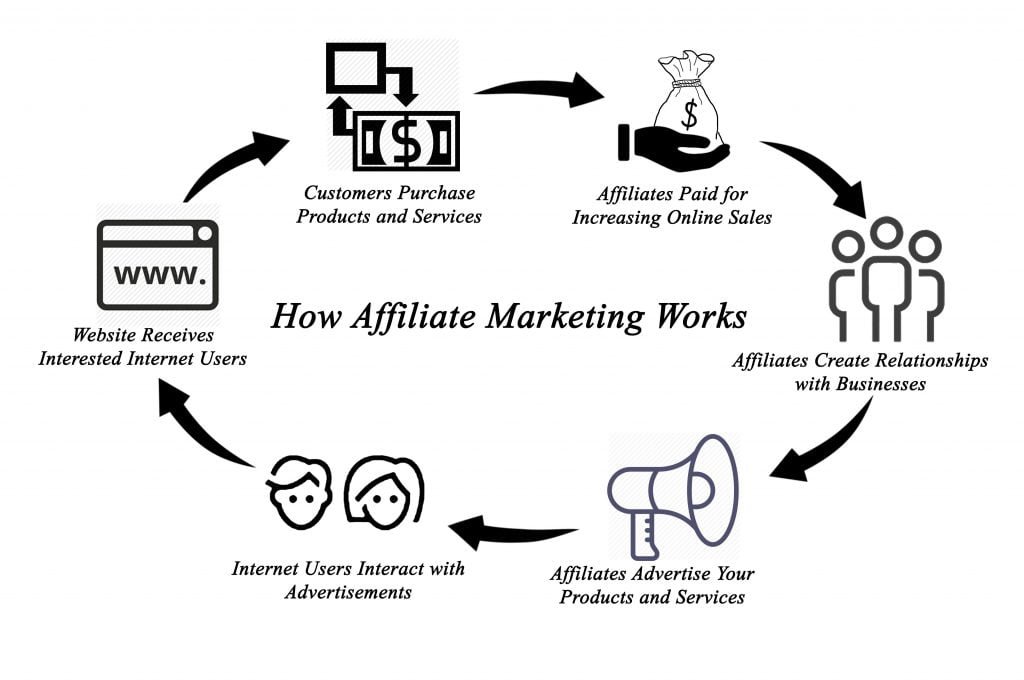 When choosing a product or service to market through their website, many affiliates pick something too complicated or difficult to handle. Web hosting is a fantastic service with which to affiliate market. You don't have to mess with physical products, and the target audience is broad. This increases the likelihood that you'll find success with your marketing schemes. Here are a few basics for web hosting affiliate marketing.
1. Find a Website Template
The first step to creating a successful web hosting affiliate site is choosing a template from which to build. Most website providers should have a list of free designs that you can add onto and customize to fit your needs. E-commerce and blog templates are the best for affiliate sites. These designs will highlight content and services in a natural way. Don't feel pressured to make a fancy or perfect website. Simplicity should be the goal when creating your first affiliate site. You can add different functions, fonts, and other features to a site with add-ons and plug-ins further down the road.
Take a look at Theme Forest for a wide selection of themes both paid and free to use.
2. Choose Hosting Providers to Work With
There are countless providers from which people can buy hosting offers. As an affiliate marketer, it is your job to sift through the providers and choose the best ones. Individuals searching the internet aren't going to look for reviews of bad hosting providers. Instead, they will come to your site to find the best options available.
Payment is another major factor that should be taken into consideration when choosing which providers with which to work. Affiliates earn money when site visitors click a link to a hosting provider's site and make a purchase. Some providers pay a certain percentage of the overall sale price, and others offer a flat rate for the affiliate sale. Either way, you should look into the affiliate terms of each provider to determine whether or not they would be a valuable partner.
Hosting Australia has a long list of cheap hosting providers to start your site.
3. Write Software Reviews
Once you've chosen which hosting providers you'd like to work with, it's time to start writing some software reviews. These posts will be the bread and butter of your affiliate site. Without this content, nobody would have a reason to visit the page. Information is the only thing that affiliates have to offer internet users. In order for someone to be willing to visit your site, you'll have to have in-depth software reviews that answer their questions
You can start out with general overviews of each hosting provider to create content. With future posts, however, it's important to get creative and anticipate topics for which interested individuals might search. For example, an aspiring affiliate marketer may search Google for the best hosting providers for that niche. If you have an article on that specific topic, your website will have a higher chance of ranking high on the search engine results. Another way that affiliate marketers escape big competition is by going after geo-specific niches.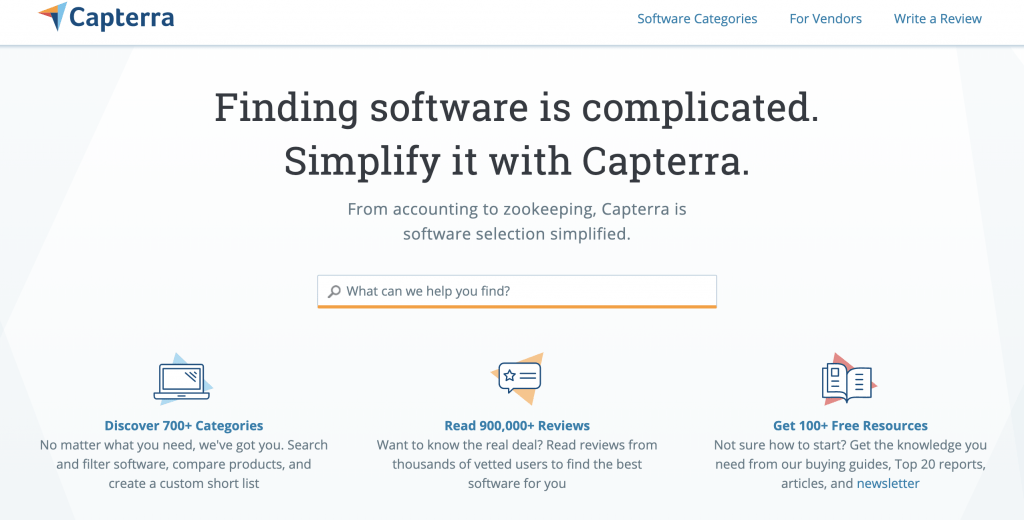 Capterra is the gold standard for software reviews in almost every software vertical. Check how they structure their content.
4. Create a Mailing List
Mailing lists are one of the most effective marketing tools for affiliates. When users visit your website via Google or other search engines, only a certain percentage will click through a link to make a purchase. This doesn't mean that the rest of the visitors aren't willing to make a purchase at all. It simply suggests that the moment they visited the website wasn't the right time. If you're able to capture the emails of each visitor and create a list, you'll have constant contact with potential customers. You can send out information regarding deals, new blog posts, and anything that would capture their attention.

Patt Flynn's guide to creating an email marketing list is a great starter for newbies.
5. Write an Ebook
Writing an e-book is another great way to make money as an affiliate marketer for hosting providers. Although articles are sufficient for earning income as an affiliate, other forms of media will only increase your chances of success. Many affiliate marketers offer a free e-book along for those visitors that sign up to their mailing list. This strategy accomplishes two major goals. It encourages people to sign up with their email, and it ensures that they'll take a look at the e-book.
The e-book can be about any topic as long as there are relevant spaces to place affiliate links. You can write the e-book about anything relating to web hosting. For example, you could write about creating a travel blog. Within a few of the chapters, you could place affiliate links. This is simply another way to maximize the number of affiliate links that are seen by potential customers.
If you're looking for a cheap and low-risk way to make money online, you should consider starting an affiliate marketing site focused on web hosting. Web hosting is a profitable niche because there are millions of potential customers. Every individual and business with a desire to start a company will need to purchase hosting. If you can create engaging content and reviews within this niche, online users will be more likely to visit your website. With more web traffic, your affiliate sales will have no choice but to rise as well.